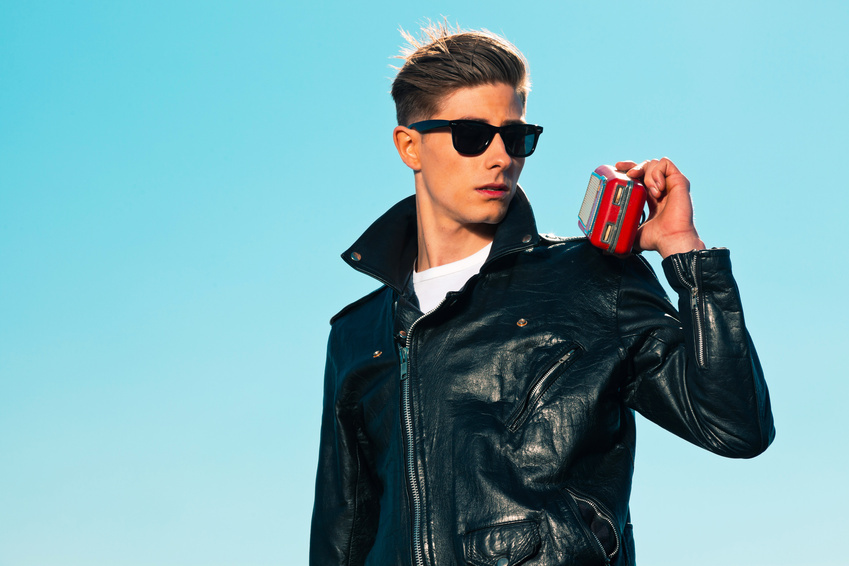 Convenient, affordable, and relatively inexpensive, portable FM radios continue to remain a popular way to listen to music whether out and about or around the home or office. Several types of portable radios exist, including pocket radios, mini radios, and boomboxes. For top quality sound, many prefer the extra features that digital portable radios offer. When buying a portable FM radio, consider brands like Sony, Sangean, Bush, or Pure.
Types of Portable FM Radios

Several types of portable FM radios exist, each with special design features to suit different situations. A pocket FM radio is small enough to fit easily into a trouser or jacket pocket. Ideal for when outdoors gardening, exercising, or at sporting events, a pocket FM radio is lightweight with few special features. A popular type of pocket radio is the Walkman, ideal for listening to music while exercising, they sometimes feature an armband, making it easy to go jogging with. Slightly larger in size than the pocket radio, the mini portable FM radio usually offers all the same features and functions of a standard portable FM radio, like LED clock, alarm, and various connection ports, but in a smaller, compact size. Larger in size again is the boombox. A box-shaped portable radio, boomboxes are more like portable stereos and usually offer more features than a standard portable FM radio, like cassette player, CD player, and larger speakers for higher quality sound. Not as lightweight and compact as other types of portable radios, a boombox is ideal for parties or when spending time outdoors, in the garden, at the park, or on beach.
Digital FM Radios

With advancements in technology, digital radio is becoming increasingly popular. A digital portable FM radio offers higher reception and greater sound quality than an analogue radio. Any type of portable radio has the ability to be digital. Along with better sound quality, digital radios offer features like one-touch tuning, increased number of stations, digital displays that name the song playing, and various useful connection ports.
Popular Brands of Portable FM Radios
Many brands of portable FM radios are available, varying in price and quality. Sony portable FM radios offer top quality sound, are lightweight and durable, and usually come with added extras, like various connection ports. Other top brands include Sangean and Kaito. Although offering good quality, Sony radios tend to be more expensive than other brands. Brands offering quality at a reasonable price include Bush, Pure, and Lloytron.