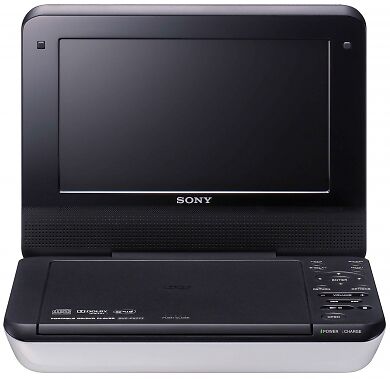 For individuals who love to enjoy their favourite films or television programmes on DVD when travelling, a certain problem can present and interfere with this well-loved pastime. DVDs purchased in different regions of the world might not play on a particular DVD player. Many a traveller has been stymied by the fact that what seems like universal digital media is in fact limited by regional coding. A great way to solve this issue is to find and purchase a portable multi region DVD player. This type of DVD player can play DVDs from regions around the world, allowing a world traveller to enjoy his favourite media, no matter where he is.
Before buying a portable multi region DVD player, it is recommended that the consumer understands how regional coding works as well as some of the attributes to look for in a multi region player. Portable multi region DVD players are available at specialty and mainstream retailers. However, it can help the consumer to know how one can find and purchase these helpful devices cost effectively online on eBay.
Understanding DVD Regions
DVD regions were established by the movie industry as a way to control the distribution and sales of films around the world. Often, release dates are staggered from country to country or region to region, and a movie studio needs to control the flow of DVD content amongst various regions. For this reason, DVDs are designed to be playable only in assigned regions.
The following chart lists the regions demarcated by the movie industry for distribution around the world. The chart lists the countries and geographical areas associated with these regions.
| Region code | Area |
| --- | --- |
| 0 | An unofficial region code; discs that are Region 0 have no region assigned to them. |
| 1 | United States, Canada, Bermuda, and the U.S. territories |
| 2 | Europe, but not including Russia, Ukraine, and Belarus; Greenland, and French Overseas departments and territories; Japan, the Middle East, Egypt, South Africa, Swaziland, Lesotho |
| 3 | Hong Kong, Taiwan, Southeast Asia, South Korea, |
| 4 | The Caribbean,and most of Oceania, including New Zealand, Australia, and Papua New Guinea, Mexico, South and Central America |
| 5 | Ukraine, Belarus, Russia, Bangladesh, India, Nepal, Afghanistan, Sri Lanka, Pakistan, Central and South Asia, Mongolia, and North Korea, Africa (except for South Africa, Egypt, Swaziland, and Lesotho) |
| 6 | China |
| 7 | Reserved for media copies released for review or for awards consideration |
| 8 | International airspace and ocean; airplanes, cruise ships, etc. |
| ALL | Can play in any region on any DVD player |
When purchasing a DVD, consumers should confirm its region. The information provided in the chart above is subject to change based on international events. Some countries or vendors in specific regions may also sell DVDs from various regions. Additionally, an individual DVD sold in one region can have a second or third code too. For example, a DVD sold in Europe may also be coded for play in Australia or New Zealand.
The Advantage of Multi Region DVD Players
Multi region DVD players are designed to address any of the DVD regions assigned to a DVD, allowing discs from multiple regions to play via a single player. They do this by automatically adjusting to a DVD's region code when the DVD is inserted into the player. Some multi region DVD players also provide users with the option of selecting regions. When combined with a portable form factor, a multi region DVD player can make for an excellent travel accessory, allowing users to travel anywhere and enjoy DVD films and shows no matter what countries or regions they are in.
PAL vs. NTSC vs. SECAM DVD Formats
A secondary issue with regards to the compatibility of DVDs and a player is whether a DVD is compatible with PAL, SECAM, or NTSC formats. PAL, SECAM, and NTSC are actually analogue formats related to the frame rate of the display output, but DVDs are also encoded to only play in association with either NTSC, SECAM, or PAL displays, further restricting the universality of their use.
The chart below lists each format and the regions or countries associated with a format.
| Format | Countries and Regions Associated with Format |
| --- | --- |
| PAL | Europe, except Russia, the Middle East, North Africa, East Africa, Southern Africa, China, India, much of Southeast Asia, and Oceania, including Australia and New Zealand. |
| NTSC | North America, Central America, and South America except for Argentina, Brazil, Uruguay, and French Guinea, Japan, South Korea, Burma, Vietnam, and the U.S. Territories |
| SECAM | Russia, Mongolia, many former Soviet Satellites, much of West Africa, and Madagascar |
Multi region DVD players are often designed to address all three formats. Many PAL and SECAM models can typically deal with NTSC DVDs; however not all NTSC models can handle PAL or SECAM discs. When shopping for a portable multi region DVD player, a consumer may benefit from looking for models which are capable of addressing any of these formats.
Portable Form Factors and Accessories
The designs used in portable multi region DVD players can vary to a degree from one player to another, offering different benefits to end users. Certain accessories that come with a DVD player, additionally, can affect a consumer's decision when selecting a DVD player with which to travel.
Flip Form Factors
Portable DVD players with a flip-style form factor have a clamshell design much like a traditional laptop. As on a laptop, the screen of the DVD player flips up from the player itself. The DVD drive is typically a top loader, with a flip lid which is opened at the press of a button. These models are easy to tote, as the internal components are well protected when the unit is shut.
Swivel Screen Form Factors
Portable DVD players with a swivel screen have a design similar to a flip player, but the screen is attached to the body of the player by a small connector which allows the screen to rotate side to side. This allows for convenient viewing from multiple angles and can help with light glare that can interfere with DVD viewing. The only disadvantage of this model is that it is a slightly less sturdy unit than a flip form factor player, since it only has one narrow connection between the body and the screen.
Car Form Factors
Portable DVD players optimised for use in cars are also available in the market. This type of player is designed like a slate tablet. The screen and the player are integrated into one flat form factor; as such the screen has no protection when travelling. These units are ideal for road trips and are designed to fit into holders on the back of a headrest. They can also be installed into a frame which has been integrated into a car's design.
Accessories for Portable Multi Region DVD Players
Certain portable DVD players can come with accessories which facilitate the viewing. One of the more common is the remote control, allowing a consumer to operate a DVD player from a distance with ease. Other accessories that might be included with a portable DVD player include chargers for powering up on the go, headphones for private listening, and carrying cases. Consumers may want to look for players that come with these accessories, as these items can greatly enhance a viewing experience while one is on the move.
Selecting an Ideal Screen Size
An important factor to consider in selecting a portable DVD player is its size. A DVD player with a large screen can offer a more enjoyable and more cinematic experience, but it is more difficult to carry. Portable DVD players with a smaller screen are much easier to carry but deliver a viewing experience with less impact. Consumers in the market for a portable multi region DVD player should consider whether portability or viewing quality is more of a priority before selecting a model.
Buying a Portable Multi Region DVD Player on eBay
The online website eBay is a great resource for finding and purchasing portable multi region DVD players. The site has a large catalogue of choices, thanks to the fact that it aggregates multiple vendors in one place. To begin shopping for a portable DVD player on the site, you can start by entering a search term in the search bar available on any page on the site. Use a specific term to get narrower search results, or use a general term such as "portable multi region DVD player&" to look through the entire range of options available on eBay. You might also consider using eBay's advanced search options to further refine a search.
Part of shopping on eBay is taking the time to evaluate the sellers with whom you are interested in doing business. Visit a seller's page by clicking on their names and reviewing their past transactions. This can give you an idea of the range of items a seller offers. You can also take a look at feedback which other customers have submitted regarding a seller's service and product quality.
Conclusion
Portable multi region DVD players are a user-friendly solution for watching DVDs from anywhere in the world or to leverage as a travel unit. In addition to providing consumers with a way to watch movies and television shows from any of the coded regions around the world, these handy devices can be toted easily wherever consumers' travels take them.
Finding and purchasing these devices is greatly facilitated by the online website, eBay. On this site, a consumer can look through a large number of listings related to portable multi region DVD players simply by running a search. Once relevant listings have been found, one need only take the time to vet the sellers involved before initiating the purchasing process on the site. With the easy user interface on eBay and the wide range of product selections available, a consumer can find the ideal portable multi region DVD player for entertainment anytime and anywhere.