Multiple Items P&P
Some of my items are on free P&P. We all know that postage is not really free its just that Ebay want this price included in the price of the item. I feel this is really misleading customers. Most of my items are now being sent with 2nd class postage, the parcels seem to be arriving in the same time period as first. This is due to the amount postage has gone up and helps me maintain good prices on Ebay for the items I sell. Any questions please ask if 1st class is requested I will always send 1st when requested.
Some of the items I have listed do have P&P prices these are especially the items I have with the Avon label.
If you as customer want to buy an Avon item I strongly recommend that you buy a few products at once as I can send quite a few items for the price of one. I can send up to the maximum weight and size for the same cost as sending 1 item.
i.e. if you buy one nail varnish I can post it for around £3.00 ( 2nd class £3.00 ) if you buy another nail varnish, a lip stick, a item of clothing i.e. top or a perfume etc I can send all these for the price of £3.00 ( 2nd class £3.00 ) the same cost as the single item.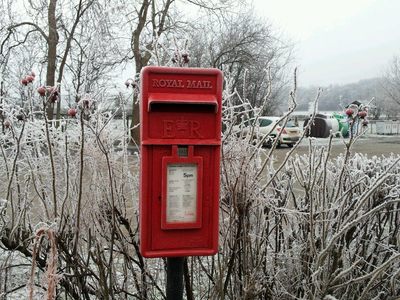 P&P
With Ebay forcing sellers to include P&P within the sale price this is restricting the multiple purchasing which is not really one of there best idea`s. If a postage cost is placed then we as sellers are charged a fee on the postage money as well as the cost of the item. I do not agree with the system that is applied at the moment.
I also do not have my items on immediate payment. With money situations these day money can be tight for many people as they try to meet there monthly outgoings. My shop is established so we have a good turn over. I do not mind waiting for payment till the next payday. I would hate it if one of my customers really liked something and missed out on it because there payday was a few days away. Most of my items are one off`s or the stock is limited so you may not get another chance to buy one.
I am aware that come this spring 2015 Ebay intend to keep items on active sale once purchased till they are payed for. Again forcing the hand of immediate payment. This in my view is far more about greed on making sure items are paid for and Ebay then do not miss out on commission from a sale of an item.
I will get off my soap box for now over this postage and payment system. My items are for sale and multiple purchases with combined postage will be honoured as best I can.
I also have a Facebook page called Penybont Stores please pop across and follow me on there some items are cheaper via this page and my blog shop ( links for Lesleys Coffee Stop Shop / Blog ) can be found on the Penybont Stores face book page.
Thanks for reading love & light to all.