Posting and Packing your ebay items the right way.

I've bought from many sellers and have found huge differences in the way they pack items so I've decided to write this guide!!
Some sellers get some tape, ball it around the item and whatever they can find in the garage to cover it, not a pleasurable experience to open and can often lead in items being damaged.
More experienced sellers buy their mailroom supplies from me and get it right, impress their client and grow their business.


My Post Room Supplies
My Postal information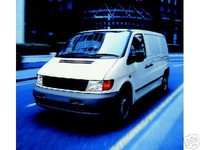 This is written based on my shipping experiences and so is only a guide please make your own mind up after taking a look at all the options available to you.
My Post Room Supplies
My Postal information
Always pack items using the correct packing supplies.
Choose the right product for the job:
Paper and documents in general can be sent using regular envelopes. Manilla are the cheapest, white ones offer a more professional finish to your post.
Special documents, you may want to ship these in board back envelopes as they offer more postie protection and ensure your documents don't get bent!!
General items, padded envelopes are a quick and cost effective way of shipping these items we sell various sizes from postcard size up to C3 (A3 paper fits inside)
Use labels to tell the delivery man how to handle the box.
Clearly mark where its going and put on your own address and contact number incase there's a problem.
My Post Room Supplies
My Postal information

Marking up
Be wary of sellers with artificially high post rates these are aimed at dodging ebay fees and are not in the spirit of ebay. (Post at cost and sell at a natural price)
Marking up post is not endorsed by ebay or me all my postage rates are what I pay no hidden charges and no inflated costs.
Many ebayers overlook post rates used by sellers to BOOST margins.
My Post Room Supplies
My Postal information
Carrier or Courier
I ship this way because it offers me as a volume seller a fast reliable way to ship many items on a daily basis.
Many of my items are heavy so weight based charges often work out expensive, carriers usually offer a flat rate up to 15kgs.
All my packages are traceable and are insured.
I can also offer al flat postage rate for all my items no matter how much you buy. I use City Link initial and Amtrak both of which I can recommend.
My Post Room Supplies
My Postal information

Labels
If the item is fragile, it needs to be labelled FRAGILE! I print labels in bold and tape it to the parcel.
'This way up' labels are useful or it can be written on boxes in a thick marker if required
Put on a ERA, an External Return Address. This is required by royal mail and preferred by carriers. I like to put on my telephone number too incase someone needs to speak to me.
My Post Room Supplies
My Postal information

Royal Mail
I used to ship Royal Mail my goods, but don't anymore. I send letters 1st and 2nd class no problem but most of my items are heavy and so they went via Standard Parcels.
Via my franking machine I could not get a reciept for posting this way.
I found the service unreliable and that roughly 1 in 50 shipments were seriously delayed, damaged or never arrived.
My Post Room Supplies
My Postal information

Royal Mail 1st Class recorded.
If you have to ship Royal Mail, in my opinion this is by far the best method of shipping small items as its cheap and insured.
I've not used special delivery but would imagine its just as good if not better than recorded delivery.
For some reason unlike STD PARCELS THE GOODS ACTUALLY ARRIVE TOO!!
Drawbacks if goods do go astray you have to wait 30 days to claim and then its a painful process to do, by then your buyer would not be a happy bunny.
My Post Room Supplies
My Postal information
Shipping Internationally:
I don't ship internationally, but theres no reason why you can't just make sure you do the following.
Check how much it costs to send before posting a P&P price on for international sellers.
Check exchange rates or get buyers to pay you in your own currency.
Buy the correct mailroom supplies, My airmail envelopes, postal tubes and padded bags are ideal.
Surface International I'd say takes to long and is unreliable so avoid it!!
Airmail: Airmail starts from as little as 44p for a postcard or letter weighing up to 20g.
For full Airmail costs check out the Royal Mail Website.

Minimum size
Letter or Packet: One surface at least 90mm x 140mm
Roll: Length plus twice diameter - 170mm.Shortest single dimension - 100mm
Postcard: 90mm x 140mm
Maximum Size
Letter or Packet: Length, width and depth combined - 900mm
Greatest single dimension - 600mm
Roll: Length plus twice diameter - 1040mm. Length - 900mm
Postcard: 120mm x 235mm
My Post Room Supplies
My Postal information

To sum up
Its exciting buying things on Ebay!!! its fun too, keep it that way.post quicky and pack well.
Make it a pleasurable experience for clients buying from you.
At the end of the day if you send out lots of items you will always get the odd package that has a problem, its all about how you deal with that problem.
Keep the buyer informed by email at all stages of delivery.
Pack your goods in a way that minimises that risk and use a delivery medium that best suits what you are sending.

My Post Room Supplies
My Postal information

Golden tip!!

The most important thing I have learned from sending goods and delivery problems is that you should deal with client issues as fast as humanly possible, make sure they feel like you are endeavouring to get things right first time. Deal expediently with problems and make sure that they feel they are getting great service!!
Always put things right ask the client what they want doing about a problem, this may mean replacing damaged good, refunding or compensating where you feel its due.

I hope this guide helps you, I've also put on some links to my post supplies and envelopes, please show your support buy buying my items.

Best wishes
Tim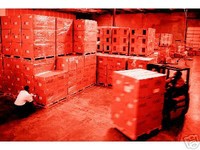 My Post Room Supplies
My Postal information