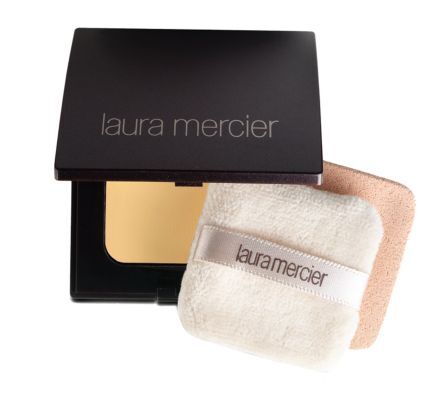 Most women use makeup on a daily basis and have an array of products to choose from at home. Decorating the face, either for a casual day at the office or a fancy night out, always starts with laying the foundation, also called the makeup base. The base hides any flaws and blemishes on the skin and evens the complexion by giving a smooth look all over the face. Decorative makeup is applied after the foundation. Therefore, the foundation plays a significant role in female beauty.
Powder foundation has been used for centuries by now, starting with ancient Egyptians. Modern powder foundations use formulas that are skin-friendly. There are also other features to look for when buying a powder foundation and these include coverage and compatibility with skin tone. Choosing a powder foundation, either from a high street cosmetics shop or from an online auction site such as eBay, can be a long process, but when the features are clearly understood, an idea of the requirements for the foundation can be formed. This helps when making an informed decision.
Types of Powder Foundation
The expression "powder foundation" implies that the makeup product consists of dry and fine particles called powder. However, not all powder foundations are in powder form to start with. They may also be initially creamy or in liquid form, and transform into powder after being applied on the skin. The main differences between them are in their coverage capabilities and in how easy they are to apply.
Loose Powder Foundation
Loose powder foundation is truly what one would expect from a powder because its particles are fine and loose. Loose powder foundation is best used at home because the contents can spill when carried in a handbag. It is applied with a brush.
Pressed Powder Foundation
The pressed powder foundation is similar to the loose powder foundation because it is also dry. However, the particles are not loose. Rather, they are pressed together into a more compact form. Pressed powder foundations offer light to medium coverage and are thus suitable for use as casual makeup. They are usually silky and creamy and are intended to feel good on the skin.
Cream-to-Powder Foundation
Cream-to-powder foundation is, in fact, a blend of creamy liquid foundation and pressed powder foundation. It is packed into a compact form, and feels creamy, almost greasy. The creaminess disappears when the foundation is blended on the face. The main benefit of such a foundation is its coverage range. Light, medium, as well as full coverage cream-to-powder foundations are produced today. The finish is powdery and slightly matte. Cover sticks are actually also cream-to-powder foundations and they provide a range of coverage, from sheer to full.
Liquid-to-Powder Foundation
Liquid-to-powder foundation comes in liquid form and becomes powdery after it is applied on the skin. In the bottle, the foundation is gel-like and wet. The finish is slightly matte, and smooth like satin. Water is generally the main ingredient in such a foundation, and glycerin is also commonly included. This composition makes it feel light on the skin. Oily and combination skins benefit most from this foundation type because it stays on them for longer than on other skin types.
Features of Powder Foundation
Once the type of the powder foundation is chosen, there are additional features and options to consider. Most powder foundation products vary by the finishes and coverage amounts they offer, and their ingredients may vary a great deal as well.
Powder Foundation Finishes
The finish refers to the way the skin looks after the powder foundation has been applied. Most powder foundations provide a matte look that is best for smoothing oily skin, but powder foundations that offer a slight glow or radiance are also available. The glow can boost tired skin to make it look lively again.
Powder Foundation Coverage
The coverage of a powder foundation refers to its ability to hide the skin underneath it. Problematic skin requires more coverage in order to mask the blemishes, although too coverage may result in an unnatural appearance. In general, light to medium coverage is preferred for a more natural look.
Powder Foundation Ingredients
People who have allergies or very sensitive skin should take extra care when choosing a powder foundation. Not all manufacturers use natural ingredients, so it is worth paying attention to the labels. Most ingredients have difficult and unfamiliar names, and it is a good idea to do some research before purchasing any makeup product. If there is no time for extensive research, it is safest to opt for powder foundations bearing the label "hypoallergenic". Moreover, fewer ingredients in the list usually means that there are fewer possible allergens and irritants. The powder foundation may also contain minerals and antioxidants that promote the health of the skin. Products formulated for summer often come with UVA and UVB factors to protect the skin from harmful sunrays.
Powder Foundation for Skin Treatment
Powder foundation is not only for covering up flaws. It can also help to get to the cause of skin problems and help to resolve them. Although there are no miraculous formulas that magically eradicate wrinkles, some powder foundations may reduce wrinkles, thanks to their anti-aging capabilities. Some formulas help to reduce oiliness and relieve the symptoms of acne.
Matching the Powder Foundation With the Skin
Finding a power foundation that matches one's skin tone is one of the most important considerations when it comes to choosing a foundation. Sometimes this can prove to be a rather difficult task. However, there are some helpful things to keep in mind when choosing the best powder foundation for one's skin. One's skin type and age also tend to play an important role in this.
Matching the Powder Foundation With the Skin Tone
Powder foundation that is the right colour seems to disappear into the skin after blending. The best place to test the tone is on the jaw line, and this should ideally be done in daylight. Women often test powder foundation by applying it to the skin of a hand, but the skin tone may be different on the face. The foundation should not be overpowering or look unnatural. The best makeup hides flaws without being too visible itself. Yellow-based foundation tones help to decrease the natural ruddiness of the face. If the skin is not very dark, translucent shades work best, because they do not affect the concealer or the foundation. Powder foundation should not be used in an attempt to alter the skin colour, because this will show and affect the appearance of the entire face.
Matching the Powder Foundation With the Skin Type
Women who have oily and problematic skin that is prone to acne should use makeup products with a non-comedonic formulation, usually based on water. These are light on the skin and generally do not contribute to acne, thus helping the user to combat the skin problem. Dry skin that is not prone to acne can benefit from a powder foundation that is based on oil and hydrates the skin. In case of combination skin, several products should be used, because different areas of the face require different type of care. Normal skin is the most flexible skin type, as most products are suitable for it.
Buying Powder Foundation on eBay
If you are looking for powder foundations on eBay, you can start by typing "powder foundation" into the search box at the top of any eBay page. When you are presented with the initial results, quickly browse through them in order to evaluate whether you have found what you were looking for. If you require something different, specify your search terms. For instance, you can describe the finish or coverage in the keywords. Another option is to click on related search results in order to see products that are similar to the product you searched for. If you need the powder foundation fast, sort the results by auction time to see the ones ending the soonest. If you find a seller near you, the delivery is likely to take less time. For best service and best products, it is worth trying top-rated sellers. Always read the seller's feedback and browse the ratings given by other community members.
Conclusion
Foundation forms the base of makeup and helps to cover up any blemishes the skin might have. Many women use powder foundation to even their skin tone and maintain a healthy complexion. A good powder foundation matches the skin perfectly, taking into account both the skin type and the skin tone in order to achieve a natural look.
Powder foundation is widely available as loose or pressed powder, although it does not have to be powdery to start with. Today, products that are initially creamy or liquid are used and they become powdery after they have been applied on the skin. The main differences between them lie in the areas of ease of application and coverage capabilities, as liquid and cream foundations can offer better coverage. The finish of a powder foundation can be either matte or radiant. Women can choose foundations to hide oily skin or to give the face a healthy glow. The ingredients of a powder foundation should always be read, especially in case of allergies and very sensitive skin. All-natural powder foundations that have less ingredients are generally better for the skin, and women can also opt for special products that offer sun protection or are intended to reduce wrinkles.