Power kites became popular in the 1970's and they can be lots of fun. They are available in several forms and may feature various control systems. You can use them in combination with a board or vehicle for activities such as kitesurfing, kiteboarding, kite skating, and more. By learning more about different types of power kites and their characteristics, you can make an informed buying decision.
Choose Between Dual-Line and Quad-Line Kites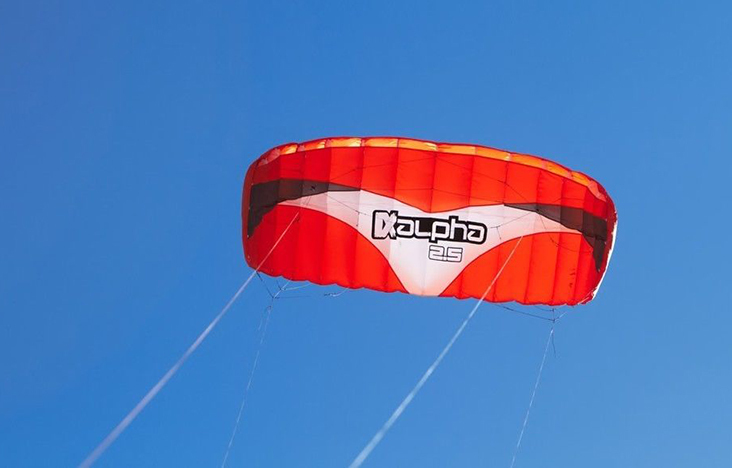 The two main categories of power kites are dual line and quad line kites. For a dual line power kite, you simply attach two flying lines to the bridle lines and you are ready to go. This type of power kite is very easy to handle and the basic controls are as simple as pulling the left line to manoeuvre the kite left and the right line to manoeuvre right. Dual line power kites are a good choice for the entire family. The quad line power kites are more suitable for people who are looking to get more thrill from their flying session. These kites are larger than dual liners and they offer improved control of the kite.
Choosing the Size of Power Kites
As power kites can be dangerous if you do not have enough experience with this kind of device, it is important to purchase one in a size suitable for you. For beginners, a 3-metre or 4-metre power kite would be a good choice. A power kite this size can fly in a wide range of winds and provide you with enough stability regardless of your level of experience. As a rule of thumb, the stronger the winds, the smaller the power kite you need. If you have enough experience with power kites, you may choose a larger size.
Power-Kite Control Systems and Handling

Quad line power kites are suitable for adding extra control systems for improving the handling of the device. When choosing the control system, you should first take into account what type of activity you are engaging in. Kite bars or kite handles are excellent choices for both kite buggying and recreational flying. The bar can also be of help for landboarding. Kite handles come in pairs and each of the handles features top and bottom lines. The bottom lines work as brake lines, whereas the top ones are power lines. Some models may feature padding to provide you with more comfort while flying.
How to Fly a Power Kite
You can employ your new power kite for a wide range of activities, from aimlessly flying in all directions for pure fun to breaking sports records. Other activities you may try include kiteboarding on a landboard, mountainboard, or an all-terrain board, kite skiing over snow, and kite jumping.