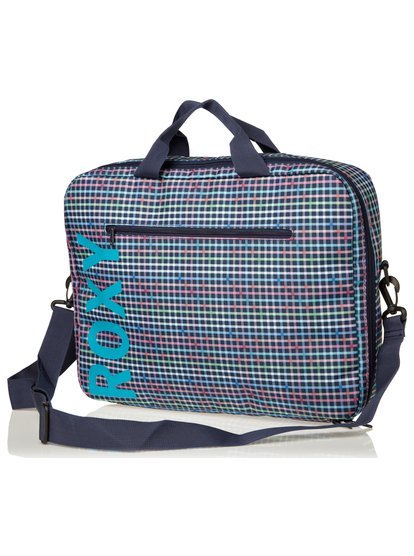 Whether going on holiday or heading off on a business trip, most people find that they need at least a few computer accessories to take with them. These handy tools serve a variety of purposes, including providing backup storage, allowing the user to be more productive, and reducing the hassle of travelling. Many of them are designed to work with both laptops and desktops, making them even more versatile.
One of the most important accessories for travellers is storage in the form of either a flash drive or external hard drive. Surge protectors are also important to protect electronics. A mouse and noise-cancelling headphones can increase productivity, while backup power sources allow users to work longer away from a desk and mains socket. There are other helpful accessories for travellers too. Buyers can purchase a range of computer equipment, including laptop and desktop accessories, through the online marketplace eBay..
External Storage for the Traveller
External storage makes transferring files and sharing data from one device to another much simpler. It is useful to have as a precaution against computer crashes, theft, and other disasters. It is typically a more viable option than cloud storage simply because large amounts of data, such as videos or presentations, can be transferred faster. If copies of essential files are saved on both the laptop or desktop and the external storage media, there is less of a chance that data can be lost.
There are two kinds of external storage options for travellers: flash drives and external hard drives.. A flash drive uses flash memory to store data, which means that there are no moving parts, just a small chip. By comparison, an external hard disk drive (HDD) functions in a similar way to an internal hard drive. There is also the solid state drive (SSD) to consider. The HDD is made up of a spinning disc with magnetic heads that write data. The SSD resembles a flash drive more closely because it has no moving parts.
Flash Drives vs. External Hard Drives
There are some common features between flash drives and external hard drives. For example, buyers can purchase durable, shock-resistant varieties of both, able to withstand greater amounts of wear and tear and minimising the potential for damage in extreme conditions. Both can be equipped with security measures to keep data safe and prevent unauthorised access. However, there are some key differences.
Storage Capacity
Flash drives have a lower storage capacity than hard drives, stated in gigabytes (GB). Most flash drives are capped at 256 GB and they can be as small as 2 GB.. An external hard drive can have a capacity anywhere between 1 GB and several terabytes (TB), where 1 TB equals 1,024 GB; most new drives have a minimum of 250 GB of space. Anyone who stores large amounts of data, that is, more than 64 GB, should look at an external hard drive, whereas for smaller capacities a flash drive should be sufficient.
Cost
Small flash drives are relatively inexpensive, but as their storage capacity increases, the price goes up. Beyond 32 GB, the price point for an external hard drive is typically more cost effective than the flash drive. External HDDs are generally cheaper than external SSDs, which command a higher price tag because they are faster and more reliable than HDDs.
Portability
Finally, portability is also worth considering. Flash drives are small enough to slip into a pocket or attach to key ring. An external hard drive may be small for the models designed for portability, but it still cannot compete with the flash drive's ease of storage.
Power Source Protection for the Traveller
At home, most people protect their electronics by plugging them into a surge protector rather than directly into the mains supply. There is no reason to forgo this protection while travelling; there are many travel-sized surge protectors.. These keep sensitive electronics protected and may also afford the convenience of providing additional outlets to plug in other devices. This is especially important when travelling abroad. If travelling to another country, check what sort of current the power system runs on, whether 110 volts or 220 volts.
Converters or Adapters for the Traveller
For international travel, buyers should consider purchasing power converters or adapters. Some models of laptop are flexible enough to function with 110-volt, 220-volt, or 240-volt systems; others may need a converter to process the electrical information and prevent damage.
Even if a converter is not necessary, most travellers need an adapter to enable the plug to fit into a socket, as the design tends to vary based on country or region. Some models of adapter are universal,, which means that they are equipped to function in every country, whereas some models may be location specific. Universal adapters provide the greatest flexibility, which makes them the best choice.
Mouse for the Traveller
Laptops may be equipped with touchpads and even pointing sticks, but some computer users may still prefer a mouse.. Many mice are now wireless,, which means that they do not need to be tethered by a cable, although they need to be plugged into the computer via USB to charge, and this can happen while they are still functioning. Mice are precise and many have extra programmable buttons that can be set up to do a range of useful things. Many mice are universal, so it is just a matter of plugging the device into the computer. This means that they can be used with a desktop, as well as a laptop.
Noise-Cancelling Headphones for the Traveller
Block out distractions for a peaceful work environment with a pair of noise-cancelling headphones.. These handy devices also make it easy to experience audio or video while travelling, so the user does not disturb the people sitting next to him or her whether in an aeroplane or in an overseas office. Buyers have a large variety of headphones to choose from. A headset, which includes a microphone, also makes voice chat possible, or video chat, when combined with a webcam. Look for a set that is comfortable to wear; the ear pads should be breathable.
Wired vs. Wireless Headphones
Traditionally, wired headphones have offered better audio quality. That gap has closed as wireless technology has improved. Buyers who opt for wired headphones should look for a braided cable that resists tangling and a comfortable reach so that they can move about while wearing the headphones. If opting for a headset, look for one with an adjustable microphone. In-line controls for headphones and headsets are also convenient, allowing the user to adjust the volume.
To minimise the tangle of cords, look for a wireless set. Wireless headphones equipped with Bluetooth may also be able to interface with media players or smartphones, making them even more versatile. Look for controls placed onto the headphones for convenience.
Backup Power for the Traveller
When travelling with a laptop, users are limited to the life of the battery, which can be anywhere from 90 minutes to 9 hours. To get more time away from a mains supply, consider purchasing a backup battery or a battery slice that rests beneath the laptop and extends its life without having to exchange batteries. There are also universal charging stations that can provide power for all sorts of electronic devices. This is extremely helpful for travellers who carry several devices, such as an e-reader and a smartphone in addition to the computer, because it cuts down on the number of chargers or adapters needed. Some of these models may be able to charge two devices at the same time, and they may be aeroplane approved.
Additional Accessories
In addition to the essential accessories, travellers can purchase a variety of others that make life simpler. If a keyboard does not have a backlight, a USB-based light can provide illumination. A USB hub expands the number of ports available to connect USB devices. Of course, a laptop bag makes it easier to carry around a device, and of course there are cooling pads and laptop stands that can make working more comfortable by keeping the computer cool and at the proper angle. For security, consider a notebook lock that keeps the device safe by securing it to a table or desk.
How to Buy Laptop and Desktop Accessories on eBay
The online marketplace eBay is a great source for computer, tablet, and networking equipment. Start by choosing a keyword, such as "laptop travel bag&" or "universal laptop charger"; you just need to enter the keyword in the search box. From there you can filter the results by product category to display only the relevant items. eBay also lets you specify a price range and a variety of other features.
Tips for Starting on eBay
eBay is a community of buyers and sellers. Before you start shopping you should register for an account to expedite the checkout process and take advantage of other benefits, such as the ability to save searches for later reference or monitor items you are interested in. Then visit the eBay Help Centre to learn about the buying basics and the payment methods you can choose.. When you are confident in your knowledge, start browsing for products. Check a seller's feedback history before committing to a purchase. This lets you see what other buyers have said about their experiences. You can also use the refinement filters that eBay provides to select options such as free postage and packaging or express delivery.
Conclusion
Most people take a few accessories for their computer when they travel. These make using a laptop or desktop much easier, whether for work or play. Frequent travellers should consider practical accessories that cut down on space or allow them to get more work done. No one should travel without external storage, either in the form of a flash drive or an external hard drive, especially if working on desktops in another location not connected to the usual network. Travellers may choose to invest in a surge protector for laptops and other electronics. Pay attention to the country being travelled to for the voltage and consider getting a universal adapter that lets a user connect a variety of electrical devices to the mains supply even if the normal plugs are incompatible.
A computer mouse is helpful for people who prefer precision control or are uncomfortable with touchpads. Consider noise-cancelling headphones to block out the drone of an aeroplane or listen to music, play games, or watch videos without disturbing others; there are both wired and wireless varieties available. Backup power is essential for mobility, so travellers can buy additional batteries, battery slices, or a universal charger that provides power for several devices at once. There are other accessories to consider, such as a USB light or a USB hub. Whatever devices travellers need, they can find them on eBay, which offers affordable prices and a large selection of laptop and desktop accessories.