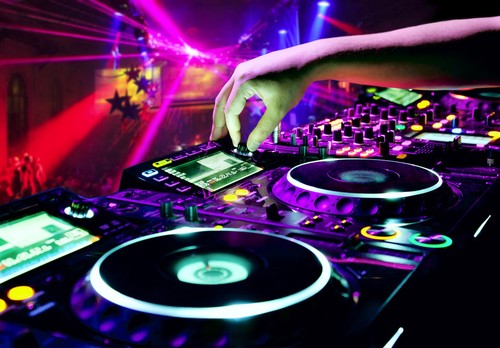 When setting up a home audio system, there are many options and paths to take. Important factors to consider when making a purchase include the type of audio system required, which components to purchase, how to design the system to fit in the house, and the need to properly care for and maintain the system over time. A home audio system can be designed to either suit simple audio needs or to incorporate both audio and video equipment into a complete home theatre system. A whole house audio system allows the user to control the sound and stereo from multiple rooms in the house. The first step is to decide which system works the best in the home.
Once the system is properly fitted to the room, it is important care for the equipment to ensure it lasts as long as possible. Proper care and maintenance is an important consideration when purchasing and designing the audio system.
Home audio equipment is available in electronic stores, as well as online. eBay has a large selection of audio equipment, with complete home audio packages and individual components available.
Home Audio System
Home audio systems come as either all-in-one units or separate component systems. While it may initially be easier to buy an all-in-one system, such a system is more difficult to upgrade or replace parts. An all-in-one system usually contains a CD player, amplifier, and speakers in a single, portable unit. These are simple to purchase, but are also more difficult to replace. If the user is planning to upgrade or replace in the future, it may be a good idea to purchase a separate component system.
The amplifier is the foundation of a home audio system. Amplifiers often come with a built-in integrated radio tuner. Once the amplifier/tuner is chosen, a CD player and speakers are often the next addition. A multi-disc changer is typically not much more expensive than a single CD player, so one of these might be worth considering.
Speakers
The number of speakers in a system is up to the user, and varies based upon the intended use of the home audio system. A simple two speaker setup is common and effective. Adding a subwoofer supplies the bass tones, while a tweeter supplies the more high pitched sounds. A midrange speaker, as one might expect, supplies the midrange sounds. Whichever speakers are chosen, it is important that their power rating match the amplifiers power rating. If the speakers are less powerful than the system they are being used with, they wear out much more quickly. On the other hand, if the speakers draw more power than the amplifier can supply, it puts stress on the rest of the system.
A sound bar is another option available. Sound bars house multiple speakers all in one long slim design, and some include an amplifier, making an additional receiver unnecessary. Some include surround sound, for a home theatre audio experience. Sound bars that do not include an amplifier are called "passive", while sound bars with a built in amplifier are considered "active". Because sound bars are compact, and typically contain an amplifier and speakers in one unit, they are a good option for a smaller room. This also makes it more difficult to upgrade or change different components, and forces the user to stick with components of the same brand or type.
Home Theatre System
A home theatre system includes a television, movie player, a receiver, and surround sound speakers. It provides users a top quality music and video experience. If the buyer is on a budget, items should be prioritised based on which are most important to the user. If money is no object, buyers can enjoy the best of all worlds.
Whole Home Audio System
Some systems are designed to work over a home's wireless network. With specially designed hubs, and multiple speakers, users can select or change the music playing in multiple rooms, via remote, computer, or cellular phone.
Some popular brands of whole home audio systems are Apple, Squeezebox, and Sonos' Digital Music System.
Organising Stereo Equipment
The amount and size of the equipment may also be dependent on the size of its intended room. Draw a layout of the room and lay out the home theatre or audio system in relation to the space. While doing this, count the number of components involved, and factor them into the space. Take measurements to get the approximate size and space of the room. Make sure that components are properly spaced to allow for optimum performance. Consider how these items are supported. If they are on stands, make sure the stands are strong enough to hold the weight. If mounting speakers, televisions, or other components on the wall, make sure they supported by a wall stud. A stud finder can help locate wall studs quickly.
Speaker Cabinets
If mounting speakers and other components on a wall is not an option, purchasing a speaker cabinet to house the various equipment pieces is a good idea. Speaker cabinets store the equipment and keep it from interfering with room decor.
Cables and Wiring
Often, buyers must use multiple cables to connect the different stereo components together. Unsightly wires can make a room look messy. There are several ways to keep cables and wiring hidden. A surface raceway is one option. Raceways clasp around the cable and hide it out of sight. They are easy to install anywhere they are needed.
If the wiring must be moved frequently, a simple cord cover may be the best option. Route covers are easily moved and fit over the wires. This keeps passersby from tripping over the wire, and keeps the wires somewhat hidden.
Caring for Home Audio Equipment
Creating a quality home audio system depends on the speakers chosen, where they are placed, and the how well they are cared for. Users should not place speakers too closely together, as they interfere with each other's magnetic fields. Speakers should be between 91.44 cm and 152.4 cm apart to avoid interference between them.
It is important to clean speakers regularly, as dust buildup damages the cones and impairs the sound quality. Liquid cleaning agents are not recommended; opt instead for dry cloths. Use canned air to clean the grille. Some people overlook cleaning the grille, but this causes dust and other particles to build up in the small holes, and this can later get onto the speaker cones.
A power surge can harm or destroy both the speakers and the stereo system itself. Surge protectors are an inexpensive way to protect the home audio equipment from power surges. Surge protectors are rated in joules. For a home audio system, choose a surge protector that is over 400 joules. If the sound system is of higher quality, a surge protector of 1,000 joules is recommended.
How to Buy on eBay
eBay has a large selection of home audio equipment available. Begin your search by typing "home audio systems" into the search box. This returns results of systems that include most or all components. If you wish to design your own audio system, first decide which components are most important to you; search for them individually. A seller may have multiple items that suit your needs, so check their other listings if you find a seller with something you like. Be sure to examine the item description and look at the photo(s) carefully, to make sure the item is what you need.
Check out feedback posted by previous buyers, as it gives detailed information on how well the seller has satisfied customers over the previous 12 months. Keep in mind that sellers with a lot of positive feedback are more likely to provide conscientious customer service, prompt shipping, and quality merchandise than are sellers with a lot of negative responses on their profiles.
Because stereo equipment is heavy and large, you may want to find sellers in your area. Sellers within a certain distance can be found by typing your postcode into the box under the "Distance" tab.
Conclusion
Audio equipment fits into a home in a variety of ways, and has many uses. Stereo systems can be set up to play music only, or can support a home theatre system. The advancement of technology now lets buyers set up speakers throughout the home, and control them remotely via controller or phone.
Setting up home audio equipment properly depends on the user's audio needs. Some components (e.g. a receivers and speakers) are necessary for all home audio systems. There are a variety of system types available, including all-in-one units and separate component systems. Think about how these different devices fit into the home. Design the layout on paper, and have the measurements ready when shopping. Mounting speakers on a wall is one option, and another is purchasing speaker cabinets to keep the speakers and receiver hidden when not in use. Caring for equipment is important to ensure that it has a long lifespan. Follow the care instructions that come with the equipment. Audio equipment is available online at eBay, or in brick and mortar electronic stores.