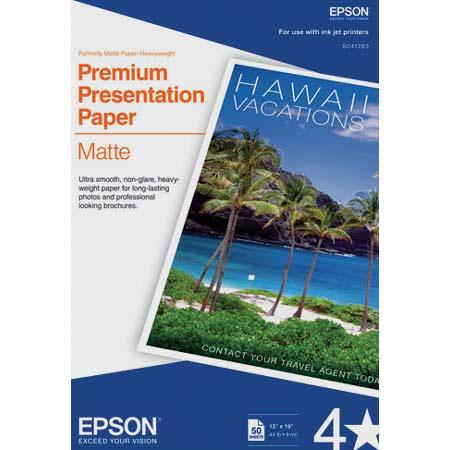 All paper is not created equal, despite some appearances to the contrary. With all the various printer applications that paper can be used for today, consumers can benefit from tailoring the printer paper they purchase exactly to their needs. Buying the right printer paper can improve print quality and help ensure that a printout lasts longer. Consumers can also select printer paper that matches with their budgets or even aligns with their concerns about the environment.
With the array of printer paper available in today's market, consumers may need a bit of clarity on how to discern between all of these options. Learning the characteristics of different printer papers, as well as their ideal applications, can help consumers make a more informed choice. Consumers may also benefit from learning how to go beyond traditional vendors who may carry limited stocks of printer paper in favour of the wider catalogue of options available at online retail sites such as eBay.
Types of Printer Paper
Printer paper comes in several different varieties, each with its own distinct qualities and advantages. Consumers should familiarise themselves with the various types of printer paper before beginning the purchasing process.
Copy Paper
Copy paper is generic, lightweight paper designed for use in copy machines. It has no finish and is chosen mostly for the flexibility and clarity with which it handles everything from faxing to copying. Copy paper is the most common type of printer paper used in office environments. It is not used for quality printing, but rather for mass production. It comes in several different weights.
Matte Paper
Matte paper is distinguished by a flat, non-glossy finish. Due to its non-glossy finish, matte paper is most applicable for stationery, formal printing, and CV applications. The matte nature of this paper does not work well with complex images, but it does hold both print and pen ink well and has a nice feel to it that may impress a reader.
Glossy Paper
Glossy paper has a slick side and a matte side. The slick side is just porous enough to hold ink and is used typically for printing photographs or printed art. The purpose of the matte side of glossy paper is to prevent the slick sides from sticking together. Consumers who utilise glossy paper should always make sure they use the correct, glossy side when printing. This type of paper also comes in a semi-glossy variety that has a slightly more affordable price point most of the time. Gloss laminated paper is a more advanced version of glossy paper that holds a very detailed and bright print. The gloss is laminated to make it sturdier and slicker.
Laser Paper
Laser paper is designed for use with laser printers. This paper has a dry facade that works well with the toner in laser printers. As a niche product of good quality, laser paper can be more expensive than generic copy paper.
Card Stock
Card stock is like poster stock. It is thicker and much less flexible than normal paper, and it is often used to create business cards, pamphlets, flyers, and more. Card stock works well in inkjet printers and copiers, but users should make sure that a printer or copier is capable of dealing with the heavier weight of this type of paper.
Photo Paper
Photo paper is designed to work with the digital photo printers that many users own to print out their digital photography. This type of paper comes in standard A4 size, or it can be cut down to smaller sizes that comply with photograph print formats. The common standard for photo dimensions in the UK is the A series of sizes based on ISO standards, but imperial measurements in inches are also used. Common imperial dimensions for photographs include 4 inch by 6 inch and 5 inch by 7 inch.
Recycled Paper
Recycled paper is, of course, made from recycled materials and is a more environmentally responsible choice than many other paper types. As a recycled product, this printer paper is not high grade, but it is more than sufficient to satisfy most domestic and business printing needs. With the rise in popularity of recycled goods, recycled paper has become more and more affordable and is now comparable in price to standard copy paper.
Coloured Paper
Many individuals use coloured paper to distinguish between different versions of a document or different file types. Coloured paper is typically standard copy paper. It is often created in a range of pastel-like colours, as these are the easiest shades on which to read text printed in black ink. Common colour choices include light yellow, blue, pink, green, and cream. Other coloured papers might come in bright, fluorescent shades that also include pinks, blues, greens, and yellows.
Additional Factors to Consider with Printer Paper
Within each of these categories of printer paper, there are also additional choices to make that can affect a paper's relevance to certain applications. Understanding factors such as weight and brightness can also help consumers make the right paper choice.
Weight
The weight or 'grammage' of printer paper is an important consideration to keep in mind when selecting a paper type. A paper's weight in the UK is defined in grams per square metre, abbreviated as gsm. The gsm of paper basically refers to how thick it is. Printer paper with a high gsm feels heavier in the hand, a characteristic that many associate with quality. A weight of 200 gsm or more is a heavy weight close to a card stock. Most standard printer paper is around 80 gsm to 120 gsm.
Paper Size
Excluding the United States, the majority of countries in the world adhere to an ISO standard for paper measurements. In the UK, the A series of the ISO standard is used. The following table marks out the measurements for each paper size in the A series.
| A Series Number | Dimensions |
| --- | --- |
| | 841 mm x 1189 mm |
| | 594 mm x 841 mm |
| | 420 mm x 594 mm |
| | 297 mm x 420 mm |
| | 210 mm x 297 mm |
| | 148 mm x 210 mm |
| | 105 mm x 148mm |
| | 74 mm x 105 mm |
Consumers should confirm what paper size they need before making a purchase. A4 is the most common office size used for most documents and files.
Brightness
Printer paper's brightness rating measures how much light that paper reflects off its surface. Printer paper with a high brightness rating creates very high-contrast images and text. Consumers looking for a way to make content stand out may want to find a print paper with a high rating in this respect. Generally speaking, anywhere around 92 is a standard level of brightness, such as one might use in everyday copying. Paper rated between 94 or 95 in brightness is a middle of the road solution that brings out a lot more detail than standard brightness paper. High-quality paper with a premium brightness of 96 or more can result in very vivid and well-delineated print jobs.
Buying Printer Paper on eBay
Buying printer paper on a site such as eBay provides consumers with an easy way to search through a large number of listings to find an ideal choice. To search through the eBay catalogue of printer paper, enter a keyword search term into the search bar located on any page on the site. You can use a general term, such as 'printer paper', or a keyword term that relates to a specific feature you want in your paper. Look through the listings that result from this search. Many vendors may offer free postage, which is a sizable advantage when shopping for a heavy, bulky product like printer paper.
Getting to Know the Sellers on eBay
You can also take time during the purchasing process to get to know the various sellers on the site. This can help you decide whether or not a particular product is right for you. Click on a seller's name and review the feedback that other customers have submitted for that seller. This can help you determine a seller's reliability for delivering the product you need.
Conclusion
Paper today is not just a generic, all-purpose product. It comes in a wide array of types with specific features that can alter its quality and applicability to certain machines or purposes. Printer paper can be used for everything from office copies to detailed digital photos to quality stationery items. By learning about the different qualities of printer paper, consumers can figure out how to find the right type, weight, brightness, and size paper for their particular applications.
Shopping for printer paper can be quick and easy when consumers leverage the diverse options on the online retail site eBay. By using the site's helpful search interface and reviewing listings, consumers can quickly zero in on an ideal product for their needs. Shopping locally in office supply stores is always a popular alternative for many consumers, as well. Either way, it should not be too difficult for buyers to find the right papers for all their home and office projects.