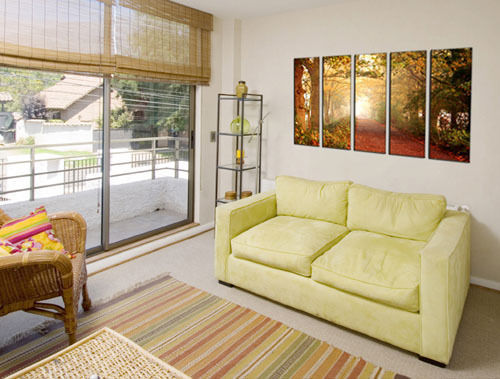 Bring your own photographs to vivid life and create some wall art at the same time by purchasing professional photo canvas. This modern method of showing off your favourite prints transforms simple small photos on glossy or matte photo paper into life-like images enlarged to fit a canvas and then mounted to a wood frame in back. Learn the different options for professional photo canvas prints to decide what will work best for you.
Giclee Prints
Giclee prints were one of the first large print models for both art and photographs. In the 1990s, printmaker Jack Duganne worked with a large-scale IRIS printer to produce large high-resolution prints for printing houses and eventually turned the concept into an art form by printing art and photo images in the same method. What started on paper eventually made its way to canvas and popular home decor items.
Photo Canvas Material

A photo canvas print usually comes on one of two kinds of canvas material. You can choose from either a cotton or polyester canvas. A cotton canvas often costs more; however, cotton canvas has natural looking and feeling fibres and can produce extremely realistic prints because the ink takes to cotton very well. You also see more life-like colours when choosing a cotton canvas. A polyester canvas is less expensive; however, the ink does not usually penetrate the canvas and instead remains on its surface. Both options produce more than what standard photo paper produces and if you are on a tighter budget, polyester canvases still offer you a quality work of photographic art.
Image Choices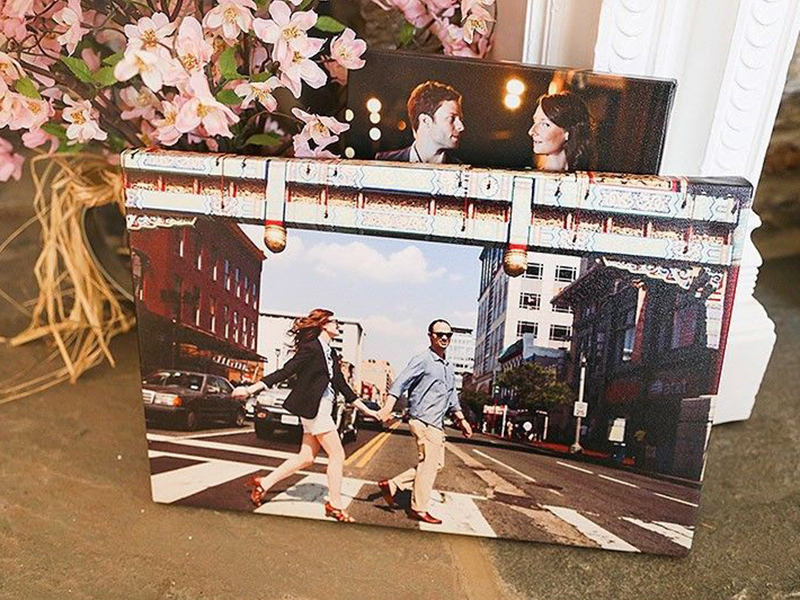 You can buy a pre-made canvas using stock image photographs of nature or other scenes as wall art. You can also have canvas photos custom made from your own images taken with your digital camera. You can take that candid photo of a child and have it printed onto photo canvas to display in your home. Upload your photo to the company offering the printing service and let them create a special memory that no ordinary framed photo can produce.
Ink Methods and Choices
The most common methods for photo canvas printing include inkjet printing where the canvas goes through an especially high-resolution inkjet printer. The dye sublimation printing method uses heat to transfer an image onto a canvas, creating softer and warmer colour tones than what a standard inkjet printer can produce. Heat causes the ink to bind with the canvas better, which is what creates such vivid shades. Ink choices include dye inks, pigment inks, and UV and solvent inks. All ink choices can create high-resolution canvas images.