Although they've largely fallen out of favour, with people opting for big-screen TVs instead, projectors are a great way to get that cinema experience at home. They're also the best way to get a huge picture. Here's what to look out for.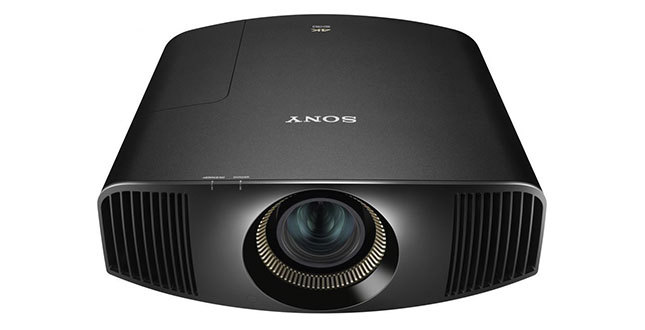 Surface
You can project onto a white wall and get a fairly decent image, but for the best image quality a dedicated projector screen is the best. For the best convenience in your home, an electric screen that rolls down from the ceiling is the best option.
---
Screen size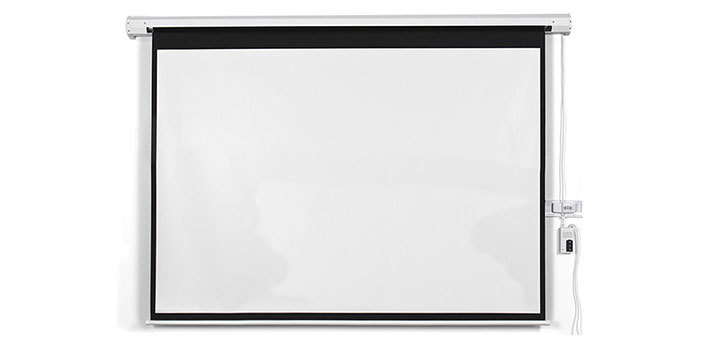 The further you move your projector from the screen, the bigger the image gets. This means that you'll need to make sure that you buy a projector that can fill your screen from where you want to place it. All of this is defined by the throw ratio, which states the width of screen projected compared to the distance of the projector. For example, a projector with a throw ratio of 1.8:1 would generate a 1ft-wide image when place 1.8ft away. A lot of projectors have a zoom control that helps you make fine adjustment by making the image bigger or smaller.
To make sure that you buy the right model, this projector calculator is a good starting point: tell it which projector you're interested in and the size of screen you want, and it will tell you where you have to place the projector.
---
Placing
You'll need to mount your projector in order to get the best picture, which usually means attaching it to the ceiling on a mount. This means you'll need a way to run cables and power to the projector. Where possible you should place your projector square-on to the screen; a projector off-centre will project a distorted screen. You'll never get your projector spot on, so look for a model with lens shift, as this lets you move the image around without distorting it.
If you're only going to use a projector occasionally look for a short-throw model: these can be placed on a table and create a big image from not far way.
---
Resolution
A projector with a resolution of 1,920x1,080 is the minimum we recommend for home entertainment. This resolution, known as Full HD, is compatible with Blu-rays and the latest games consoles. 4K, also known as Ultra HD (UHD), is the next standard with four times the resolution (3,840x2,160). These models are exceptionally expensive and there's hardly any content for them now, although UHD Blu-ray is due out by Christmas 2015. If you want to future-proof yourself, buy 4K, although make sure that your projector has an HDMI 2.0 input and supports the HDCP 2.2 standard, otherwise it may not work with new 4K devices.
Three of the best
---
Epson EH-TW7200, £1,900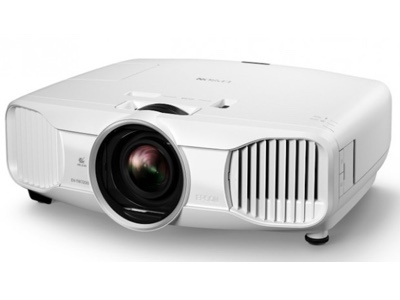 With 4K projectors costing a fortune, home cinema enthusiasts will be better off with a Full HD projector, such as this one. It's quiet, has excellent image quality and is easy to set up, too. It's more expensive than the majority of TVs, but you'll get a much bigger image out this.

We love: Bright image, excellent quality
Watch out for: Not 4K
---
BenQ W1070, £550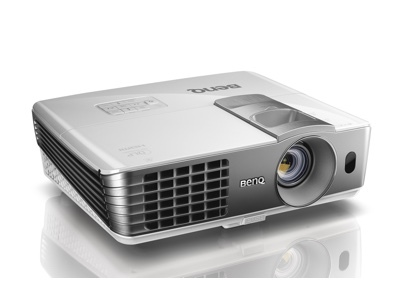 If you're on a tight budget, but want a big screen the excellent-value BenQ W1070 is the projector to buy. It's comparatively bright for the price, letting you watch video in most in-door lighting situations. Images looked a little noisy, but it's hard to complain at this price for a Full HD projector.

We love: Great price, decent image quality
Watch out for: Images are a little noisy
---
Sony VPL-VW500ES, £8,800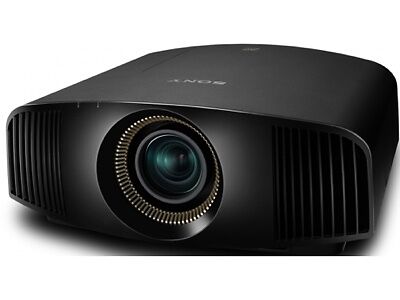 If you want to future-proof your home cinema, then a 4K projector is the way to go and this is the best that you can buy. You'll need to use it with the curtains drawn, as it's not so good under bright light, but in a darkened room image quality is amazing, showing the full detail in everything. It's one downside is the high price, but that's what you have to pay for perfection.

We love: 4K, amazing image quality
Watch out for: It's very expensive
---