True movie lovers will want a
home cinema experience
as close as possible to the one they get at the cinema. While increasing screen sizes mean this is a possibility with an LCD or plasma TV, there is quite simply nothing like watching a movie on a
video projector
. For one thing, the sizes achievable for reasonable cost are staggering. Ian Morris, contributing editor for Expert Reviews, explains what you need to know before buying.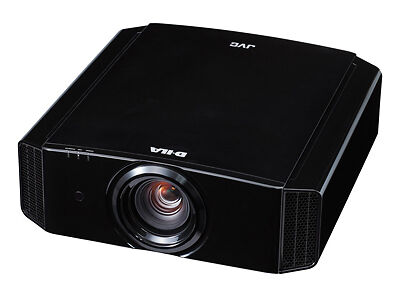 Don't cut corners
You might see some good deals on projectors for just a few hundred pounds. These are more than likely 'data' devices aimed at putting PowerPoint presentations on screens in business meetings and are generally not well set-up for video — and certainly not for home cinema.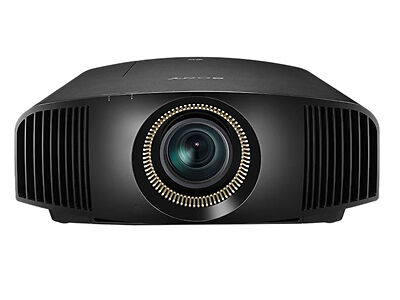 There's nothing wrong with a lot of the projectors that come in around £500–£700 and, if you're happy to go with a 720p model, you should get a nice one for that amount of money. The argument about what resolution you need is complex though, so we'll deal with that separately.
The best picture quality will come in at prices above £1,000, so if you're after an amazing home cinema experience, you'll need to pay for it. Of course, that's still around the same price as a good HDTV, so the costs for projectors could be considered reasonable.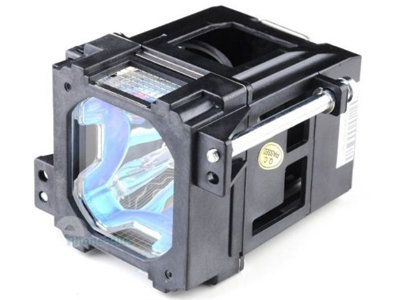 Add a caption
Get good speakers and a good bulb
Click to edit caption
Don't forget the sound system
Projectors sometimes have built-in speakers, but they are always a dead loss. So remember that you must have some sort of audio solution to get sound from movies and this will usually involve a
proper surround sound system
. After all, if you're a movie buff, sound is a massively important part of the movie experience. Alternatively, a
soundbar
offers an easy way to get sound far better than any TV can deliver.
Do I need 1080p?
Projectors are mostly designed to produce a large image, which means you should go for the highest resolution you can afford. Given the current transition to Ultra HD, we think 1080p Full HD projectors will be dropping in price soon and so are worthy of consideration.
That said, lower-resolution 720p HD models also offer great value and really good picture quality. The good thing about projectors is that any upscaling done optically, so blowing up a 720p image to 100 inches doesn't lead to the same visual problems as it would be on an HDTV. So if you're on a small budget, or don't want a massive image anyway, there's no harm in a 720p model.
On the other hand, 1080p will give you a much crisper image and you'll be blown away by how great it will look when projected at 100 inches or more. If you're a movie lover, then there's really not much doubt you should plump for this higher resolution.
For the very well-off, there are also Ultra HD projectors from the likes of Sony and JVC. These cost thousands of pounds, though, and with such a small amount of Ultra HD material about, it's not worth taking the plunge just yet.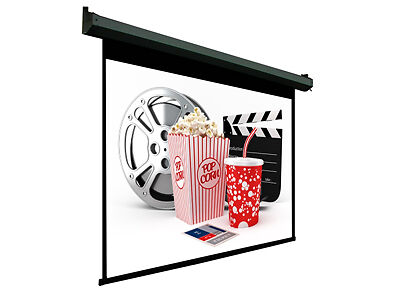 A screen is crucial
A lot of people who buy projectors just use a white wall for the image. This will look OK, but even a cheap projector will benefit massively from a proper screen. You can go to a lot of effort for this sort of thing, but there are off-the-shelf screens available that capture as much of the light from the projector as possible.
Screens also have the advantage that they neaten up the edge of your projected image, meaning there's a nice sharp border around your video. It makes a surprising difference to the quality of the projection.
You can even make your own screen if you're feeling handy. There are special fabrics that can be stretched over a frame, or even paints that can be applied to a wall which give a better projection surface.
Conclusion
Buying a
projector
needs a bit more thought than an HDTV. You need a sound system, screen and replacement bulbs can get expensive over time. But that said, if you have a love of cinema there's no other way to watch a film. Plus, the overall costs aren't awful if you're using the projector for special occasions.