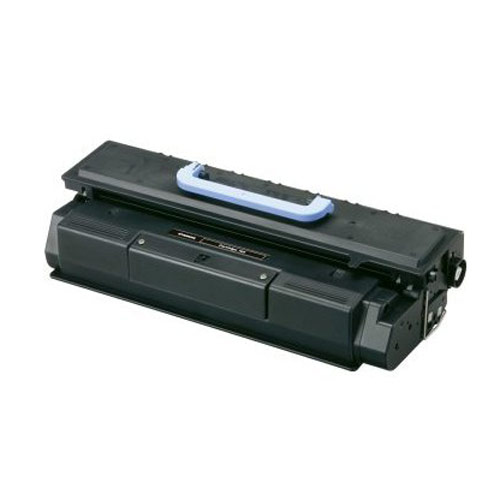 Toner cartridges are used in laser printers. These printers are preferred by users who print high volumes of text and simple graphics, and are generally not suitable for printing images. By contrast, ink cartridges are used in inkjet printers, which tend to be found in households, small businesses, or where there is a need to print images and photos. The two types of cartridges cannot be swapped between printer types as the printing processes differ. Toner cartridges contain powder, while ink cartridges contain liquid ink. Both can be remanufactured and refilled.
Remanufactured toner cartridges have a number of benefits, but also have some disadvantages. Understanding these makes it easier to decide whether they are suitable for users' printing needs. Before considering the pros and cons of these cartridges, know what options are available. Understanding the difference between the products on offer makes it easier to make an informed buying decision. In addition, the remanufacturing process is explained. Remanufactured toner cartridges are available from specialist suppliers and online eBay.
Types of Toner Cartridges
Toner cartridges are defined according to the manufacturer or brand agent, and their condition. The table below lists common types, with a short description.
Type of Toner Cartridge

Description

Made by the original manufacturer of the cartridge

Not necessarily the same manufacturer as the printer, but makes cartridges accepted as standard for the branded machine

Tends to be expensive

Offers best performance

Lowest failure rate

Manufactured by a third party

Brand new cartridge and components

Similar quality to OEM

Used original OEM cartridge that has been dismantled, repaired, cleaned, refilled, and tested

Not necessarily remanufactured

Refills may be carried out by a drilling hole in cartridge and adding new toner
The descriptions above are intended as a summary for guidance. To understand remanufactured cartridges better, a more detailed description follows.
Remanufacturing Process for Toner Cartridges
When a cartridge is remanufactured it is dismantled and all of the damaged parts are discarded. Old toner is removed by vacuuming before ultrasound is used to clean the fine dust from all of the parts. Once the cartridge is clean, all damaged and worn parts are replaced. In most cases the photo drum is replaced as this component is sensitive and imperfections impact print quality. The blades that apply toner to the drum and remove excess dust are also replaced before the cartridge is refilled with OEM quality toner. The unit is then sealed carefully.
Remanufactured toner cartridges are tested to ensure that they comply with OEM standards before being packaged for sale. The remanufacturing process may differ from supplier to supplier.
Pros of Remanufactured Toner Cartridges
There are several advantages to using remanufactured cartridges. These cartridges are generally cheaper, perform well if they have been properly remanufactured, and are kinder to the environment.
Cost of Remanufactured Toner Cartridges
Some manufacturers offer printers at discounted selling prices, making up for this by charging more for consumables. This is especially prevalent in the inkjet market where replacement cartridges can cost nearly as much as the printer did when it was new. Using a laser printer instead of an inkjet model for high volume printing already saves on printing costs. However, one of the disadvantages of using OEM toner cartridges is their cost; they tend to be fairly expensive. Remanufactured toner cartridges are often offered for a fraction of the cost of new OEM products.
It is important to note that compatible cartridges may be cheaper than remanufactured cartridges. The remanufacturing process is labour intensive, if done properly, increasing production costs. However, some OEM cartridge designs are patented, making it impossible for third party manufacturers to produce compatible cartridges that fit certain makes and models of printers. Where this is the case, remanufactured products are the only money saving option.
Performance of Remanufactured Toner Cartridges
If the toner cartridge has been remanufactured to meet the original OEM standards, it should perform as well as a new cartridge. Performance usually only becomes a problem where the remanufacturing process is questionable. High-quality remanufactured products should print the same number of pages to an equivalent print quality as OEM cartridges.
Environmental Benefits of Remanufactured Toner Cartridges
Depending on the brand and condition, a toner cartridge can be remanufactured as many as four times. The process saves on materials and energy used in the manufacturing of new cartridges, leading to the conservation of resources. In addition, recycling eliminates unnecessary landfill waste. Plastic, steel, and rubber used in the cartridges are not biodegradable. Remember to print on both sides of the page to save paper too.
Cons of Remanufactured Toner Cartridges
Using remanufactured cartridges is not without disadvantages. These include a lack of quality control and waste generated by poor quality printing.
Lack of Quality Control for Remanufactured Toner Cartridges
The biggest concern with remanufactured toner cartridges is a lack of quality control. Always buy from reputable dealers who do not simply drill a hole in the cartridge, refill it, and sell it as remanufactured. Ask the seller about the remanufacturing process used and research the company that performs the work. Printer manufacturers warn that poor quality cartridges could damage printers. Some may leak, leading to unexpected repairs and, in severe cases, replacement costs for the entire printer.
Waste Generated by Poor Quality Printing
Even if they do not cause damage to the printer, poor quality remanufactured toner cartridges may cause alignment problems when printing. Poor print quality leads to wasted paper, ink, and time. This can negate many of the benefits derived from buying recycling cartridges in the first place. If a remanufactured toner cartridge produces streaky, faded, or otherwise problematic prints, remove the cartridge and discard it instead of continuing to use it. Consider the cost of throwing away four out of five printed pages; paper waste can be a financial and environmental problem. Use the price of the remanufactured cartridge as a guide to its quality. The price should fall somewhere in between that of OEM and compatible cartridges.
How to Buy Remanufactured Toner Cartridges on eBay
Once you have considered the pros and cons of buying remanufactured toner cartridges, visit eBay. Type a phrase made up of keywords, for example, "remanufactured HP toner cartridge", into the search field, which is conveniently located on each page, to see the items on offer. As this displays all of the listings tagged with the keywords, refine your search by choosing the most suitable category and item features. For more control over your results, use the advanced search option.
Evaluating Items on eBay
Before buying on eBay, take the time to evaluate the item. All the information you need to do this can be found on the item listing page, which is accessed by clicking on an individual listing. Look here for details such as the full item description, buying choices, payment options, postage and packaging costs, the terms of the seller's returns policy, and the seller's feedback information. Always add the postage and packaging costs to the item's final selling price to work out the total cost of the remanufactured toner cartridge. If you have any questions about the item, contact the seller via the "Ask a question" link.
Evaluating Sellers on eBay
eBay's seller feedback feature allows you to get to know the seller before you buy. This is especially important when buying remanufactured toner cartridges. Click on the number next to the seller's username to see what other buyers have to say about his or her products and customer service.
Conclusion
Using remanufactured toner cartridges can be an excellent way to save money on print consumables for laser printers. These cartridges are significantly cheaper than OEM products. If they have been remanufactured properly, their printing quality is similar to that of new cartridges. In addition, recycling cartridges means that less waste is sent to landfills and fewer resources are used. Cartridges can be remanufactured as many as four times. It is important to confirm that the cartridges used are recycled OEM products because remanufactured compatible cartridges are more likely to fail.
The biggest disadvantage of buying remanufactured cartridges is the lack of quality control. While reputable sellers follow the proper procedures for remanufacturing, some companies often refill cartridges without carrying out any repairs to components. They simply drill a hole in the cartridge, refill the toner, plug the hole, and sell the cartridge. This increases the possibility of cartridge failure and exposes the user to damage to the printer or its components.
Before buying remanufactured toner cartridges, research the seller. Try to get information about the remanufacturing process and the company that performed the work. Check what other users have to say by reading reviews to find out whether anyone has found that the cartridges cause problems. Some remanufactured cartridges are more expensive than others, and this may offer some guidance as to their quality. eBay sellers offer a range of remanufactured toner cartridges and the seller feedback function makes it easy to see what other buyers have experienced with particular sellers' products.