The fashion and utility of a great pair of trainers is something most people deeply appreciate. The classic look that the German company, PUMA, offers is no exception. At first known for its football shoes, PUMA also offers a variety of athletic wear options. It is the iconic Suede Classic trainers which draw many fashion-conscious buyers to look for PUMA shoes. Both popular and versatile, buying a new pair of PUMA trainers means understanding their position in the fashion world, considering the many colours and fabrics, and learning how to size these beloved shoes.
About the PUMA Suede Classic Trainers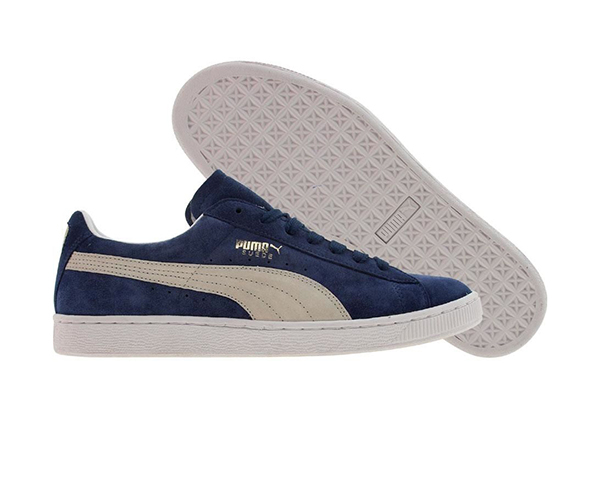 When most people talk about PUMA trainers, they specifically mean the model the company calls the Suede Classic. Referred to in hip-hop slang as 'kicks', these simple trainers first came to market in 1968. Considered groundbreaking for the use of suede outer shells rather than traditional leather, the original Suede Classics were traditional colours such as black and white. The presence of Suede Classics in the hip-hop culture, especially that based in New York City during the 1980s, elevated the position of these shoes in realm of urban fashion. Today, PUMA Suede Classic trainers come in a variety of styles which include the original design, Suede Classic , Suede Classic Deconstructed, Suede Classic Hightop, Suede Classic Crafted, and more.
PUMA Trainers Colours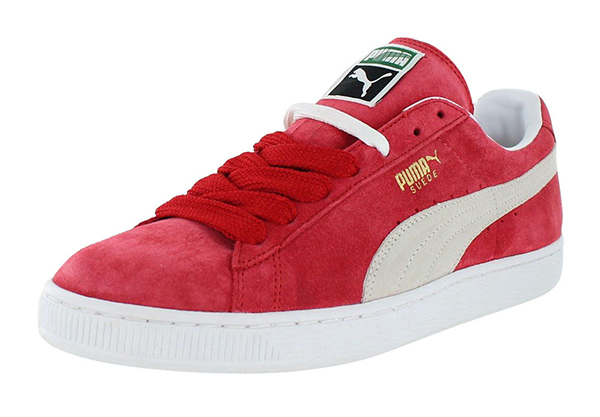 One of the highlights of buying PUMA trainers is the many different colours and styles that the company offers. Known for its diverse colour pairings which allow users to coordinate their shoes with the rest of their outfits, there are dozens of combinations when one considers men's, women's, and children's lines. These include classic black and white and more sedate colours like blue and red with a white stripe, as well as solid-coloured trainers. There is also a variety of wild colour combinations which change with the seasons and fashion trends. This includes colours such as Electric Green and Aurora and Mint Leaf, which is a combination of yellow and mint green. In addition, special-edition colour combinations routinely emerge in accordance with fashion trends or celebrity sponsorship. This includes options like the 'Tropicali' trainers, which are purple and orange.
PUMA Shoe Sizing
Although it is a European company, the massive market for athletic shoes in the United States means that most popular PUMA shoes use U.S. sizing rather than U.K. or Continental sizing. Even U.K. sellers often refer to their trainers via the U.S. size system. Therefore, before moving on in the buying process, it is important to learn your U.S. shoe size.