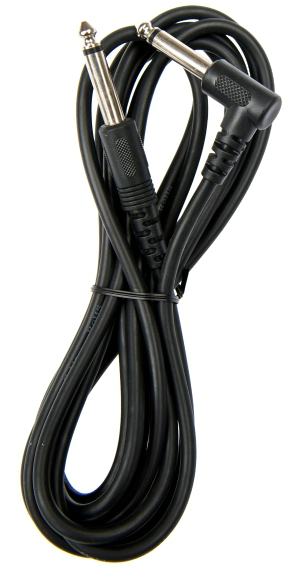 Remote control units are an indispensable when it comes to operating cable or freeview set-top boxes. Since it may be difficult and sometimes impossible to operate the cable or freeview set-top box without its dedicated remote, when the unit is lost or damaged it becomes essential that one find a replacement remote control.
Purchasing a cable or freeview remote can be time consuming and at times a rather daunting affair. Due to the sheer range of remote control units available, it doesn't make sense for a high street shop to keep the full range in stock. Although a replacement dedicated remote control can be purchased from the manufacturer of the cable or freeview set-top box, these replacement remotes can be expensive. The cheaper alternative is either to buy a dedicated third party remote control, or, if none is available, to buy a universal remote control.
Online retailers such as eBay can offer a much better range of third party remote control units, for both cable and freeview boxes, as well as universal remote control units. When shopping for a replacement remote control for their cable or freeview set-up, the buyer should consider the features and benefits, as well as the drawbacks of dedicated manufacturer remotes, third-party remotes and universal remotes.
Types of Remote Control Units
From the outside, most remote control units all look pretty much the alike. It is often a small, elongated plastic box with control buttons. When the buttons are pressed commands are relayed to a receiver on the cable or freeview set-top box by way of infrared signals. However, there are different types of remote controls. There are dedicated remote controls that only work specific devices, and universal remote controls that act in place of several remote controls and so can operate several devices, including TVs, DVD players, and AV receivers, simultaneously.
Dedicated Replacement Remote Control Units
Dedicated remotes can only communicate with the device it came with. The dedicated remote control identifies itself to the device it controls by way of a pre-programmed code. The code is four or five digits long, and there is a specific pre-programmed code for each device.
The code may be specific to a certain model of set-top box or a particular brand of set-top box. There are also brand specific remote control that can operate any device that carries the same brand name. If the user tries to control a device with a remote control unit preprogrammed to operate another device, the target device simply ignores the remote's commands.
A replacement remote control purchased from the manufacturer is already pre-programmed with the correct codes for the cable or freeview system in question. However, purchasing a cable or freeview remote from the manufacturer can prove to be expensive.
Manufacturer and Brand Dedicated Remote Control Units
Although cable and satellite systems come with the dedicated remote control units included, these remotes invariably are victims of their own portability, in that they are easily lost or damaged. There is a lot of money to be made from supplying replacement manufacturer or brand dedicated remotes. Manufacturers are well aware of this fact. Once a consumer has bought their set-top box, the manufacturer has a captive market, and because most consumers think it is very difficult to find a replacement remote control, they are often willing to pay over the odds for a dedicated remote control from the manufacturer.
For the consumer who would prefer not to pay premium for a remote control unit from the manufacturer, or who cannot for whatever reason obtain one from the manufacturer, it is still possible to find a remote control unit for most cable or freeview set-ups. The alternative is to find a dedicated remote control manufactured and sold by a third party provider.
Third Party Dedicated Remote Control Units
A third party remote control is to all intents and purposes the same as the manufacturer remote control only with a cheaper price tag. Where such dedicated units are available, they can represent good value. If a dedicated third party remote control is not available it is possible to find a remote control unit to operate the device. The alternative to a dedicated remote is a universal remote control.
Universal Remote Controls Units
A universal remote control unit is one which can operate a number of different devices. The remote has a 'set' button that lets the user operate more devices by scrolling through a list of codes to find the correct one for a particular device. Some universal remote control units can be programmed with new codes, allowing them to operate devices which have yet to come onto the market. The obvious drawback with the universal remote is that it needs to be programmed by the user, while a dedicated remote comes with its operating codes preinstalled. It also takes some time for the user to learn how to use the remote. For the less tech-savvy user, a dedicated remote control is more user-friendly.
Learning Remote Controls
A learning remote control can also be programmed much like a universal remote control, but the big difference is that a learning remote controls 'learns' the operating codes from other remote controls. The learning remote control and the existing remote are pointed at each other and the operating codes are transmitted and received using infrared signals. The drawback is an obvious one. To 'teach' the learning remote operating codes, the user needs to have original remote control handy. If the original remote has been misplaced, then this type of remote is not going to be of much use. Some learning remote controls are programmable by means of a USB connection to a computer. With access to the Internet, the operating codes can be downloaded into the learning remote.
Where to Buy Remote Controls for Cable or Freeview Set-Ups
High street stores can be counted on to sell electronic equipment such as televisions, and cable and freeview boxes, but they are not good at stocking the slower moving items replacement accessories, like remote control units for set-top boxes. Manufacturers themselves do supply replacement remotes, but buying direct from the manufacturer can prove costly. If you know where to look, universal remote control units are available on the high street but the selection can be limited. Dedicated third party replacements are not easy to find, although they can sometimes be ordered directly from the third-party manufacturer.
Therefore, many consumers find that they can save a substantial amount of time and money if they look online for replacement controls for their set-top boxes. eBay has hundreds of listings for remote controls of every kind, including listings for new and used remotes.
Finding a Cable or Freeview Remote on eBay
Given the difficulty that some consumers experience when searching for a remote control for their cable or their freeview set-up, it may be surprising to learn just how simple it is is to find a replacement remote on eBay. You start by simply entering a descriptive search term in the search bar on the eBay homepage. If you want a cable remote control for your existing set-top box, enter 'cable remote control' into the search bar. If you want a freeview remote control, type in 'freeview remote control'.
In each case, the local search engine presents results pages with listing for remote control units that match the search query you entered. You can then narrow down the search by specifying remote control features that are important to you. For example, you can specify the particular brand of device you need the remote control to be compatible with. Most popular brands should be available, but if yours is not listed, then your next option is to search for a universal remote control. These remotes are compatible with virtually any device and brand. If you have any concerns about the remote's compatibility, you may want to contact the seller through the contact details on their profile page.
Conclusion
A remote control is an essential component of any home entertainment system, and most cable or freeview systems come with a remote control included with the set-tup. Yet they are frequently the victims of accidents, which means that sooner or later a remote control is going to need replacing. Another reason for buying a new remote control is to replace the clutter that comes with having a dedicated remote for every device in your home entertainment system. This can be achieved using a single universal remote control unit.
When shopping for a new replacement remote control for a cable or freeview set-up, it is important that the buyer consider their options carefully. A dedicated remote control sourced from the manufacturer of the set-top box comes with all the operating codes preinstalled, but such remotes are expensive. A better option is a third-party dedicated remote. If the buyer has an older set-top box or is finding it a challenge to put their hands on a dedicated remote, they should consider a universal remote that is capable of operating a variety of devices using just the one unit. Regardless of the type of remote, a buyer will find hundreds of listings for dedicated set-top remotes and universal remotes on eBay.