There are three significant facts to consider before buying pyjamas- Style, Fabric & Sizing. However, you do need to decide just what you want of your pyjamas. It could be for sleepwear, leisure wear, or both. Further more, you may require warmth for a long winter night, or possibly a cool garment for an equatorial cruise. So let us examine the three main factors for our decision.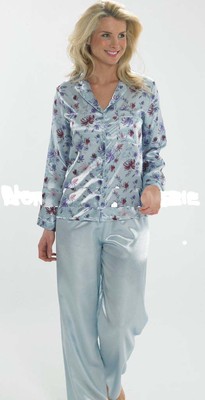 Style.
The first decision must be as to whether or not we are buying a leisure garment or sleepwear; bearing in mind that many pyjamas double up for either, an emphasis tends to be self evident.
Leisure pyjamas tend to have a more slender cut, while sleepwear pyjamas are looser for comfort.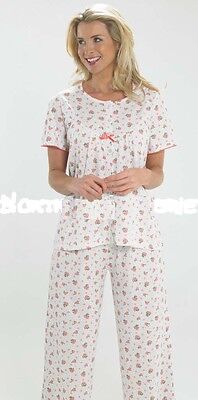 Add a caption
Pure Cotton Jersey Pyjama Set for Night Wear.
Click to edit caption
Fabrics.
For very cold conditions Polar Fleece is the ideal, but this may be too hot for a normal winter home and can become sticky over a period of time. The next suggestion is Brushed Cotton, which is not only very warming, but also highly absorbent and much more comfortable over longer periods of time. Jersey Cotton is a little cooler, also absorbent and very popular as a pure cotton material for pyjamas aimed at both winter and summer wear. Perhaps the ideal for summer.

Synthetics such as Polyester, Acetate and Polymers tend to be light weight and very hard wearing, but less absorbent; therefore often mixed with cotton to aid better absorption and add a softer feel to the fabric. The synthetics tend to be cheaper, but Polyester/Cotton mixtures tend to be very popular, due to their hard wearing qualities and easy wash ability with fast drying, and need for little ironing. Generally good for summer wear if you don't perspire too much.
Sizing.
Women's Sizings.
S Small Bust 32"-36" Waist 24"-28" Hip 34"-38"

M Medium Bust 36"-40" Waist 28"-32" Hip 38"-42"

L Large Bust 40"-44" Waist 32"-36" Hip 42"-46"

XL Extra Large Bust 44"-48" Waist 36"-40" Hip 46"-50"

XXL Extra Extra Large Bust 48"-52" Waist 40"-44" Hip 50"-54"

XXXL Extra Extra Extra Large Bust 52"-56" Waist 44"-48" Hip 54"-58"

Men's Sizings.
S Small Chest Size 36"-38" 91-97 cm
M Medium Chest Size 38"-40" 97-102 cm
L Large Chest Size 42"-44" 107-112 cm
XL Extra Large Chest Size 44"-46" 112-117 cm
XXL Extra Extra Large Chest Size 48"-50" 122-127 cm