Have you ever thought how much dust is hiding behind your radiators and attached to the inside surfaces of double radiators?
Clean radiators improve air quality as the warm air is no longer mixed with fine dust particles.
Clean radiators are also more efficient and will potentially save you money on energy bills.
A proper radiator cleaning brush helps you to keep radiators clean and at peak effectiveness.
The Neat Ideas Radiator Cleaning Brush is one such product.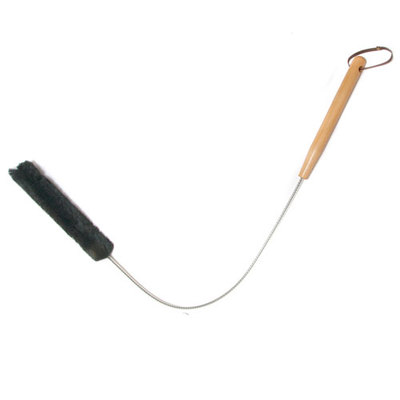 This radiator brush has goat hair and has a long handle making it capable of fitting behind and between your radiators. It will keep your radiator and radiator panels clean and dust-free.
The plastic covered long metal handle helps protects delicate surfaces and the wooden handle has a hanging loop for handy storage.
The Neat Ideas Radiator Cleaning Brush is not just for radiators though, this versatile radiator brush can be used to clean your tumble dryer tube or even car air vents.
To see a video of the radiator cleaning brush in action,
click here
.