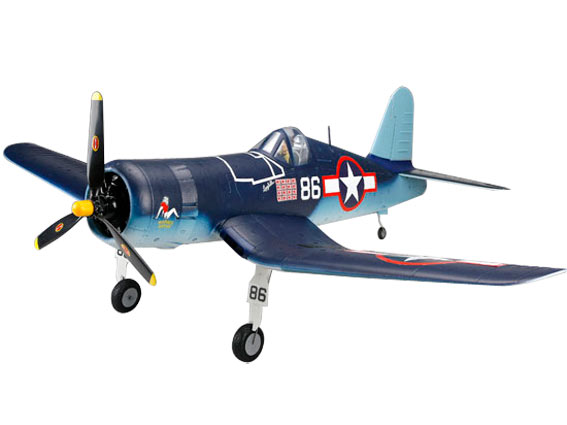 Building and flying radio control model aeroplanes is a much loved hobby by many. Accessible to a wide range of air craft enthusiasts, it is the perfect intergenerational leisure activity. By definition, a radio controlled model aeroplane is a plane that can be 'flown' by a hand-held and operated controller and transmitter. Model planes come in various stages of readiness, including separate parts needed to be assembled and ready to fly planes.
eBay offer a vast array of radio controlled aeroplanes and accessories for both the beginner and expert, making it an ideal site to further or begin any aircraft collection and career.
How to Select the Model Aeroplane
A beginner to the hobby will need to spend some time researching the right model for them before making their first purchase. This is due to the fact that there are certain skills required to fly and maintain the models.
A more basic model will offer the training and basic skills required, before moving onto a more complex model. There are many beginner models made specifically for rookies that make great training planes. The beauty of this hobby is that it is easy to progress and advance to a more complicated model. When the basics are mastered, there is an endless opportunity to continue to gain new skills.
If starting from the very beginning, here are some questions to ask before embarking on the journey. They can be returned to time and time again during the process as a point of reference and check list.
Where are you going to learn to fly your model?
How are you going to learn?
What sort of plane do you want?
What power supply will it have?
What radio equipment will control it?
This guide will offer some suggestions and tips on how to purchase a radio control model aeroplane.
Types of Radio Control Model Aeroplanes
With thousands of models on the market, the choice of aeroplane can be an overwhelming one. The market breaks down the models into the following categories:
Almost ready to fly (ARF requires assembling)
Ready to fly (RTF does not require assembling)
Training models
Sports models
Acrobatic models
3D models
Scale models – replicas of aircrafts throughout history.
The training and RTF planes are great models for a beginner. These planes will serve as a good introduction to radio controlled planes and help to develop the needed skill set in radio controlled flights. They are also fun to fly and suitable for the 'Sunday' enthusiast.
Two examples of the starter models are:
Megatech night flyer 2 channel illuminated remote control aeroplane.
Super Cup RTF electric
Both these planes are designed specifically for beginners, as well as being an affordable option. Within the market, there are many different companies manufacturing radio controlled aeroplanes. This list includes the following (but is not limited to):
Align
Durbo
Blade
Walkera
Spectrum
E-Flite
Parkzone
Zap
Aeroplane Controller Mechanism
Each plane will have a controller that is used to transmit radio waves to the plane which enables it to fly. This controller will most likely have a number of channels that will operate different aspects of the plane. A beginner model will likely have two channels operating the propeller and rudder (which is the left and right turning Yaw).
Just as the type of plane chosen requires research, so too does the controller. Here are some questions to ask when looking at the controller of a plane:
Does the controller offer the right amount of channels for you?
Does the controller offer the right programming for you?
Does the controller suit the skill lever you are currently at?
As skill increases, it may be necessary to purchase a new controller to support this skill development.
Types of Power Source
The power source should also be taken into consideration. It is possible to convert the plane if the source is not what is wanted, but this takes time and money. The different choices of power sources for radio controlled model aeroplanes are:
Electric power
Glow
Gas engines
What Comes in the Box?
For a first time buyer, it is wise to take note of the following suggestions:
Read the labels and descriptions of the model aircraft located on the box and packaging. This will indicate:
Who the plane is designed for i.e. beginner, intermediate, advanced etc.
What is included with the plane?
What additional purchased need to be made.
Most beginner sets will come with everything but batteries.. However, some planes will require specialist batteries as well as specific hand held tools for assembly.
Commonly Asked Questions
Now that the appropriate aircraft has been selected and purchased, what next? Here are some simple questions often asked by beginners answered.
How much flying space is needed to fly my plane?
This largely depends on the plane itself. The larger the plane, the more open space that is required. As a general rule, a large open field or sports ground will suffice. Remember to check for low over hanging branches or electricity wires. As the majority of starter craft are hand landed, so no run way is required.
Will it break if it crashes?
Like most electronic devices, care must be taken with the plane. It is likely a hobbyist will crash a plane at some point in their careers. To avoid serious damage, take this into consideration when scouting a flying location. For example, a car park, although wide and empty, has a hard ash felt or hard surface. Crashing on this will most likely have a more serious effect on the plane then a grass field.
Will the plane fly away?
Because the planes are flown using a radio transmitter,, once the aircraft is no longer in range it is unable to pick up the signal. If the signal is lost, the plane will stop. This means that the plane won't keep flying until it runs out of battery. However it does mean you will have to go and collect it.
Radio Control Aeroplane Buying Tip
It is advisable for a complete beginner to begin with an inexpensive ready to fly model. Couple this plane with research and you will be set to fly. There are numerous locations to seek literature on the subject including, the internet, books, blogs, and forums and, from more advanced hobbyists.
There are also aviation clubs that meet regularly to fly planes and discuss the latest developments. Most will welcome new members. Alternatively, there are professionals that can be hired to give lessons in flying the planes.
How to Buy Radio Control Model Aeroplanes on eBay
Once the choice of model, control and power supply has been chosen, it is time to purchase the product. This can be done on eBay, which offers a wide variety of different model aircrafts and accessories. Not only does eBay have accessible and affordable choices, it is a leading brand that is well trusted and reliable. To search for the model plane, you need to visit the Toys & Games portal. This is located in the Categories section. Once on this page, a series of other drop down boxes to the left hand side of the page will enable you to refine your search even further until the product is found.
If the product wanted is unknown, the search box located on every page of the eBay site will enable you to undertake a more general search using a wider catchment phrase like 'radio control model airplanes'.. From here you can refine your search further or browse the products. When looking at potential products always ensure that you read the description about the product and the seller as well as the photographs. This will help indentify that the product is the one you are after and that it matches the description given by the seller.
There is always the option to Ask the Seller if any questions remain outstanding. One can also visit the Buying Tips page for more information or ideas on how to use the site effectively. When the product is chosen and ready to buy, either place a Bid, Buy it Now,, or put down your Best Offer. PayPal is the most commonly used payment method and is a safe and secure way of exchanging funds. eBay users are all protected by the Buyer Protection Program..
Conclusion
Flying radio control model aeroplanes is a wonderfully diverse hobby. There are many different pathways into enjoying this sport as well as many different types of model planes to choose from. Suitable for any age, it is a great way to spend quality family time together.
As this is a hobby that requires skill and determination, don't be afraid to ask for help. A widely loved activity, there a many different pathways to seeking the skill required as outlined above. Once the basics have been learnt, the enjoyment continues to grow with new challenges associated with each new aircraft tackled.
If an enthusiast of all radio-control kits,, eBay also offers a great range of other models such as cars,, helicopters,, boats,, hovercrafts, and tanks/ military.. Therefore, there is plenty of opportunity to enhance your radio-controlled vehicle enthusiasm.