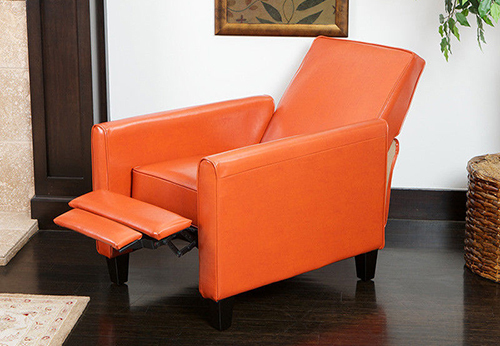 A recliner chair can help you relax because it is a mix between a comfortable chair and a chaise longue. Most recliner chairs go back and forth between standard armchairs and reclining chairs, so you can adjust the seat as necessary. When shopping for reclining chairs, consider their features, materials, and sizes to choose the right one for your needs.
Recliner Chair Type
There are several types of recliner chairs to consider. First, decide on the reclining mechanism. A manual recliner operates when you push a lever on the side, while a power recliner includes a motorised reclining mechanism. Recliners feature different types of backs and arms, and you can choose the most comfortable combination for you only by trying out a few different chair models.
Recliner Chair Features
Various reclining chairs come with different features. A basic recliner features a reclining action and a footstool. A luxury recliner may feature a built-in massager, rise to help you get up out of the chair, and sometimes even self-heating. For example, a luxury La-Z-Boy recliner might have all of these features. Napoli recliners often feature massagers, while Upholstery Project recliners have heated backs, massaging, and even remote control swivel depending on the model. Choose the features you want based on your preferences and budget for a recliner.
Recliner Chair Upholstery Options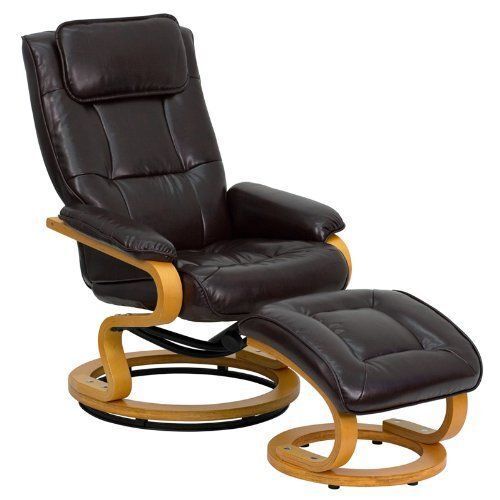 Recliner chairs come with a number of different types of upholstery including real leather, faux leather, cotton, brocade, and various other drapery weight fabrics. When selecting the fabric type, consider what the other furniture in your house is like, and then choose something that matches the style of the room for which you are buying the recliner chair. Take into account that faux leather and genuine leather are the easiest to clean, while standard upholstery does not stretch out over time.
Recliner Chair Size

Size is an important factor to consider, especially if you intend to position the chair in a small room. A wall recliner fits into a small area, and requires only about 15 cm between its frame and the wall. Large or oversized recliners take up more space but are more comfortable, especially for users with larger body frames. As many recliners are designed for specific body types and heights, check the measurements of the chair before making a purchase. For example, a petite person can find that a Restwell Nevada recliner is very comfortable.