Recorder - Great Musical Instrument for Beginners
Many people disregard the English Flute or Recorder as its commonly know as a children's instrument but its not just that! It is actually a great hobby to have and you can pick up a very nice recorder quite cheap. Its also a lot easier to pick up than most instruments which is why it was so popular in schools. Its a great way to get into learning music and how to read sheet music.
For a good quality Recorder I would recommend the Yamaha Descant Recorder its made of ABS resin and has a nice feel and sound - you can search on eBay for one here:
Yamaha Recorder
(Aulos is also a good brand). There are other types of Recorder but the Descant (also known as Soprano) is best for beginners.

For children you can get a selection of bright colours and bright cases if they need to take them to school. Be sure to get a Baroque Recorder which means it has English fingering as the vast majority of books use Baroque fingering.
There is a wide selection of Recorder music books - I recommend buying a few to browse but when you are starting to play - pick one book and stick with it. Then you can move onto other books when you are done and more experienced. Find books on eBay here:
Recorder Music Book
I recommend this one if you find it: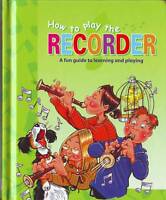 Suitable for kids and adults alike.
I started with the book above but if you buy several books it will give you a few tunes to try. If you don't read music (like I didn't when I started) you need a book that will help you with this too. The John Pitts books
(recorder from the beginning books)
are very good but I found if you don't read music can be too advanced for an absolute beginner. Abracadabra Recorder books are also very good. When you start to get into reading music while playing you can always go back to the John Pitts books and use them as practices.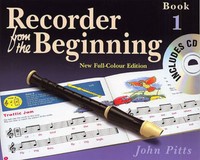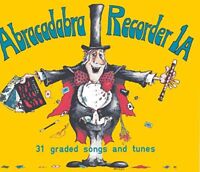 If you find you enjoy the Recorder you can move on to a
Wooden Recorder
for a smoother sound or a
Treble Recorder
(is an F recorder with different fingering) or
Tenor Recorder
(same fingering as the Descant) for the more advanced. You will also have a good basis of knowledge to play other woodwind instruments like the
Irish Flute
.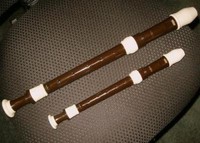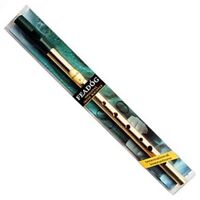 Looking after your recorder
The plastic recorders are very easy to look after. After playing use the cleaning rod and some kitchen towel to wipe over the outside and pul through the recorder to remove any left over spit/moisture. Every once in a while you can of course rinse the recorder in warm water to clean it through more thoroughly.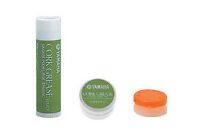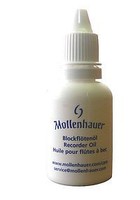 With wooden recorders you need to take more care as not to damage the wood. You should oil the bore (not round the mouth piece) with a specific recorder oil once a month and allow it to dry over night before playing again. Also ensure you have dried the inside using your cleaning rod and kitchen towel and allow it to dry in the open air (don't put it straight back into its case). You should also regularly apply cork grease to the joint corks to stop them from drying out and becoming brittle and loose.
If you enjoy the Recorder (or plan to) please vote "YES" below for this guide. Hopefully it has been useful to you.