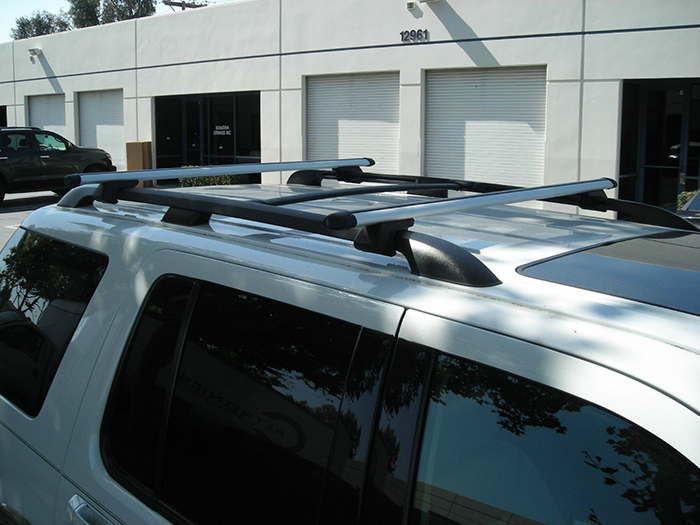 Installing roof bars is a great way to add extra storage to your vehicle, and whether you are looking to carry luggage, skis, or bicycles, there is a roof rack for that purpose. Dozens of different options, brands, and models are available on eBay. By learning more about the different types of roof bars available, you can choose the ones that match your needs and fit your vehicle.
Roof Bar Cargo Type
While many roof bars are available for universal cargo loads, many are for mounting specific things on the roof of your car. If you plan to use your roof mount for one thing, then purchasing a specialised roof bar ensures the best fit. For example, roof bars are available as bicycle racks, surfboard bars, canoe or kayak carriers, and ski holders. If you know that you only intend to carry one of these items, then purchasing a specialised mount makes sense.
Roof Bar Attachment
Different attachments are available on roof bars, and many of them are for different types of car roofs. The two main types of roof bars are removable and non-removable. The latter require a drill and bolts or screws to install, and some fit over any factory roof rack that may already be on the vehicle or in the gutter. Non-removable roof bars offer more durability, can support more weight, and are less likely to come off. Removable roof bars tighten over the sides of the vehicle or over an existing roof bar. Removable options offer less support than non-removable roof bars do, but do not damage the vehicle.
Roof Bar Weight Limit

Roof bars have a weight limit, which you should consider when you make a purchase. Check to see how much your gear or cargo weighs, and then ensure that you purchase a roof bar with a weight rating that is higher than that of your cargo. In general, the best option is to consider a bar with a rating at least 25 per cent higher than your intended cargo.
Roof Bar Height

If you have a tall vehicle, then the height of a non-removable roof bar could be an issue. Before purchasing roof bars, check the maximum height limit for protrusions from your car model. For example, if you intend to use a bicycle rack on your roof, then you have to ensure that the racks do not add too much height to your vehicle so that this becomes an issue when accessing an underground garage.