Royal Mail Pricing In Proportion Postage Guide
From the
21st of August 2006
, there will be some major changes to how Royal Mail will price your post. The current system only uses weight for pricing mail but the new system will take into account
size as well as weight
.
Royal Mail claims that this is a fairer way to price post and will result in a more efficient use of the UK postal system. Although some things will cost more to send, over 80% of mail will either cost the same or be cheaper.
Royal Mail will be sending out a pricing guide to every address in the UK that will include more details.
The main effect of these price changes is that larger items will cost more to send and other items should be cheaper or the same price.
All mail will fall into one of three categories based on these measurements:


Letter Large Letter Packet (i.e. anything else)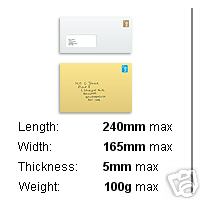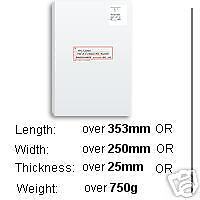 For example:
most letters
, For example:
A4 envelopes,
For example:
VHS cassettes,
bills and statements, some most brochures, catalogues books, parts and samples, prints and

brochures and catalogues. and company reports, and posters in cylindrical packaging.

A summary of the new 1st class prices for each of the three categories:
Format Size Weight New Price Old Price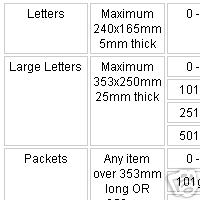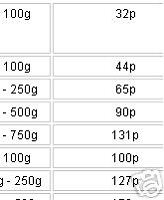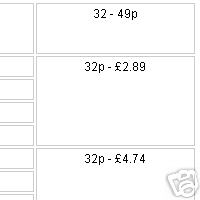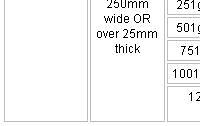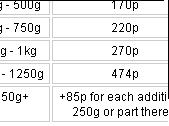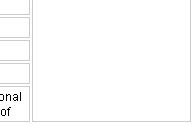 The full price guide can be found on royalmail.com

Please vote for this guide if you have found it helpful in any way.