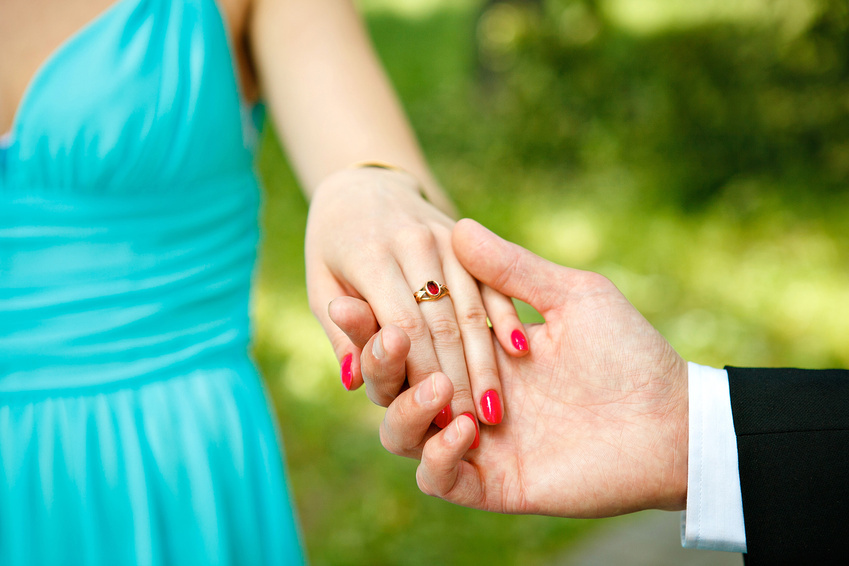 During ancient times, kings and other royalty wore ruby gemstones to promote their unquestioned authority and benevolence. Over the centuries, rubies became spiritual aids for people who wore the gemstones as rings or necklaces. Ruby rings are one of the most popular pieces of jewellery, which means consumers should learn about a few buying factors to consider before making a purchase.
Ruby Colour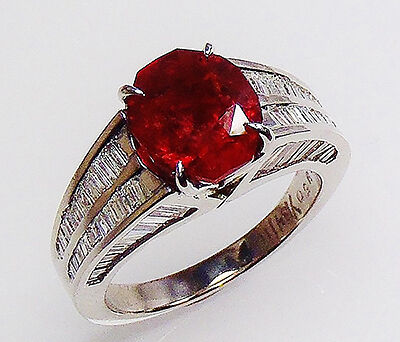 The highest quality ruby gemstones possess a rich, vivid red colour. Burmese rubies exemplify the type of intense red colour that make the rubies one of the most sought after gemstones in the world. Some red rubies include yellow or orange tones around the edges, which become prominent whenever the gemstone sits under bright, direct lighting. Gemstone experts consider red rubies that possess blue or purple hues to be inferior in quality.
Ruby Cut and Shape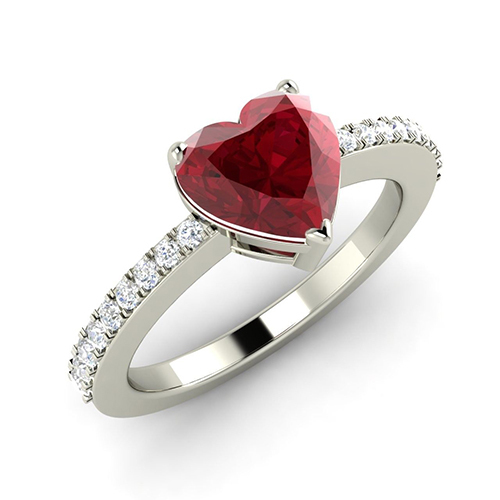 The shape of a ruby refers to the physical form the gemstone takes in the ring setting, such as oval, round, and heart. Heart-shaped rubies are a popular shape for wedding anniversaries and romantic holidays. The cut of a ruby signifies how proficiently the jeweller formed the shape of the gemstone. Superior cut rubies exhibit the best reflection of light with sparkling throughout the surface, especially when the gemstone is in a ring or earring. Jewellers cut rubies to keep their maximum weight and optimal colour.
Ring Size
Owners can wear wide band ruby rings loosely, which is especially important for people who have larger knuckles. Small knuckled hands require tighter fitting ruby rings. Many jewellery experts recommend that shoppers find a ruby ring that is a bit smaller than the second knuckle on the right hand finger. Ring fingers can change in size due to several factors, including air temperature, exercise, and water retention. An eternity band provides shoppers with the most flexibility in wearing a ruby ring, since they can wear the gemstone as a wedding or anniversary ring.
Ruby Ring Settings
Ruby ring settings complement the gemstone. Although the type of setting the buyer chooses depends mostly on personal preference, shoppers should be aware of five settings that work well with sparkling red ruby rings.
Setting

Description

Bar

Sturdy piece of metal secures the ruby.

Considered the standard setting for most gemstones.

Pave

Very tiny balls encircle the ruby.

10, 14, 18 carat gold or platinum.

Accentuates ruby sparkle.

Prong

Protruding metal claw secures the ruby.

Utilise for presenting large rubies.

Number of prongs define style.

Invisible

Most effective setting for presenting rubies.

Rubies set using grooves that cut into the band.

Band attaches to a piece of metal that runs underneath the ring.
Shoppers who want to highlight the ruby should consider the invisible setting. However, the other types of setting provide opportunities to add diamonds or other natural gemstones to the ring for a customised way to create beauty. For example, a V-shaped prong setting can include small diamonds that glitter around the set ruby gemstone.