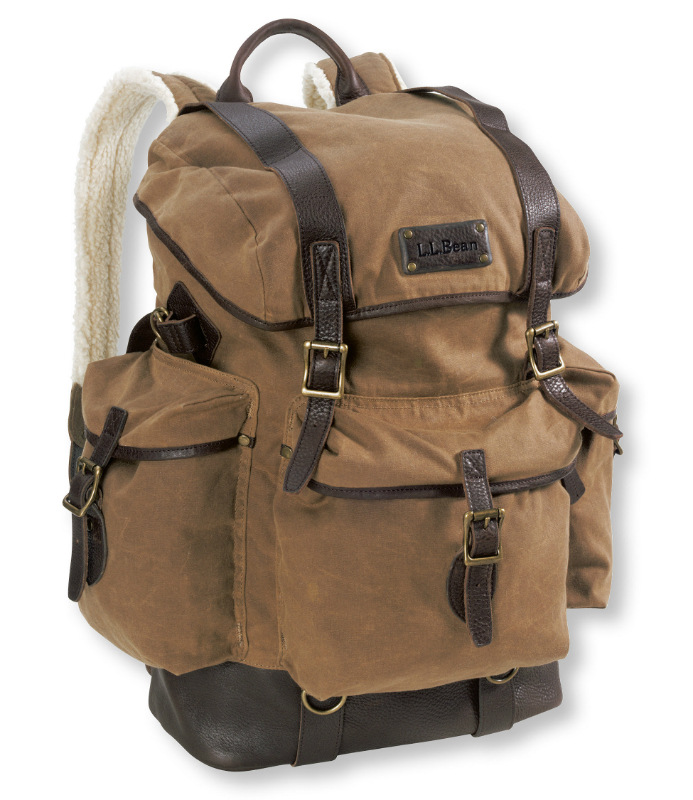 We use items to help with nearly everything we do in life, wherever we are. Often, we will need to visit a location, which has none of the items we need, and so we will have to take those items with us. Equally often, we will need to take more items than we can carry with our hands. For this purpose, the rucksack was invented. The rucksack is a bag that rests on the shoulders, and can carry a large number of items.
Knowing what to look for when buying a rucksack can be difficult. It is the intention of this guide to provide information about rucksacks, so that a reader can make the right choice of rucksack for them. The guide will also demonstrate that eBay, the popular auctioning website, is the optimal medium for buying rucksacks.
The Main Features of a Rucksack
There are many different kinds of rucksack; all kinds of shapes, sizes and designs are available for all manner of purposes. This section will detail the main features common to them all, whilst the next section will look in more detail at the different variations of rucksack available. The main features are:
Bag
Straps
Fastenings
Frame
Each of these features is examined in detail below:
Bag
The bag is the main pocket of a rucksack. It consists of an enclosed area of material with an opening lid. The objects that need to be transported from one area to the next are placed in the bag area. The most basic designs will feature just one area, though many more modern rucksacks have extra pockets or sections, for keeping different kinds of items separate. Some will include pockets designed for specific items, such as portable music players, mobile phones or water bottles.
Straps
The straps are used to carry the bag. As such, they must obviously be attached to it. The very most basic rucksack straps will be little more than a length of webbing. Most straps will feature devices that facilitate the length's adjustment, allowing the rucksack to be fitted more comfortably to its owner. There are usually two straps, which are placed over the load-bearer's shoulders. However, one-shoulder-strap and hip-strap variations are also common. Straps are frequently padded to make the experience of wearing them more comfortable. They sometimes feature buckles that can be fastened to lighten the load
Fastenings
The rucksack must be able to be closed securely, and to this end fastenings are nearly always found on the lid. The fastening is tasked with keeping the contents of the rucksack inside its confines. The fastening must be secure when closed, but quick and easy to open, allowing ease of access to the contained items. Common types of fastening include:
Zips
Velcro
Ties
Clips
Drawstrings
All of these are effective, though rucksacks that require extra security, such as those used in hiking, may employ more than one for added stability and strength.
Frame
Not all rucksacks have frames, as they are large and bulky, and thus often problematic. However, frames do have several advantages; they allow more weight to be securely carried and they distribute the weight more evenly around the areas of the back, making them more comfortable and less dangerous to the health of the carrier. Frames can either be external or internal ; internal frames strike a balance between the advantages of external frames and the advantages of frameless packs.
Types of Rucksack
There are many different varieties of rucksack, each designed for different specific or general purposes. Depending on what kind of activities the pack is intended to be used for, the right choice of rucksack for a potential buyer will change. The following is a list of the most commonly found types of backpack, along with their uses, strengths and weaknesses:
General Use
Regular backpacks can come in any number of shapes, sizes, materials and colours. This diverse selection means that a rucksack can be found to suit any consumer's personality; a businessman, for instance, might want a neat, sombre coloured design that bespeaks efficiency. They are versatile, small, practical and strong, meaning that they will be of some use in most situations. There are very few people in today's world that will not be able to find some use for a general all-purpose backpack.
Hiking
Hiking backpacks are designed with more of a functional, and less of a visual emphasis. Hiking backpacks have a distinctive look: taller, sleeker and stronger. They have many features, the most frequently found of which are:
Waterproof material – to keep goods dry.
Extra straps and pockets – for security, stability, and storage space.
Larger size – allowing more things to be carried, such as clothing, or food and water supplies.
Bright colours – providing visibility in case of emergency.
Specific pockets/attachments – specially designated areas for such items as maps, compasses, water bottles and hiking poles.
Extra padding/fastenings – to make the experience of carrying the weight of the rucksack over long distances more comfortable and secure.
Military Grade
Military rucksacks will often feature thick, strong, resistant materials to resist attack and protect supplies. They will also feature external frames, ideal for easing the burden of equipment that soldiers have to carry. Buying a military style rucksack is both a practical choice as well as a fashion statement, and a buyer can rely on their military rucksack to last a long time, keep their items safe and dry, and impress passers-by.
Children's
Some rucksacks are designed specifically for children. The features of children's rucksacks are:
Size – children's rucksacks will, naturally, be significantly smaller than adult ones.
Material – rucksacks for children are often made from plastic, or other similarly resistant materials, so that they are cheap to produce and easy to clean.
Designs – often, children's rucksacks will feature images and illustrations of popular children's media franchises, allowing the child to express their liking of that franchise.
Material
Rucksacks can be made of a number of different materials. The following is a list of these materials, along with brief descriptions and explorations of their qualities.
Canvas – canvas is heavy, sturdy and strong, and often cheap. It is also comparatively stylish. Canvas is a traditional material used to make bags, and is a well-balanced choice. However, it is not particularly waterproof, flexible or breathable.
Leather – leather is both incredibly strong and durable, and exceptionally stylish. A leather rucksack is a definite fashion statement. However, it is also expensive, heavy and not very breathable.
Nylon – nylon is cheap, strong, durable, breathable and lightweight, making it an excellent choice for modern rucksacks, though it does not carry as much stylistic weight as canvas or leather.
Polyester – sometimes criticised for not feeling as pleasant to the touch as organic materials, polyester 's synthetic nature gives it numerous advantages, such as flexibility, durability, weather resistance and shape retention.
How to Buy a Rucksack on eBay
When shopping for a rucksack, there are very few better ways to do so than by using eBay, the renowned online auctioning platform. Not only does eBay sport a superlative selection of different backpacks, from a huge variety of sellers, but it is efficiently and simply designed, allowing for intuitive user use.
Navigating to the section containing rucksacks is a simple matter. Begin from the eBay homepage. From there, a list of the broadest categories can be found to the left of the page. Select from this list the Home & Garden category. This relocates the user to the Home & Garden page, which also has a list of sub-categories at its left. Select Luggage & Travel Accessories from this list, then the sub-heading Luggage.
Finally, choose the link entitled Backpacks/Rucksacks. This will take the user to the item listings, which contain all the relevant items in the category, presenting key information as well as an image. Another way to move around the website is to use the search bar function, which speeds the process up. Simply type in 'rucksacks', press enter, and eBay does the rest.
Once the item listings have been arrived at, they can be filtered using several 'filtering options' located at the left of the page. These include price, brand, condition, type, sub-type and seller's location, and allow the user to truly customise their search. Further, the 'auction' or 'buy it now' options can be activated if desired. These allow the user to either bid against other users for the product, or to buy the product at a pre-determined rate.
Clicking on either an item's thumbnail image representation, or on its name, will relocate the user to that item's own page, wherein can be found more details about said item, in addition to the seller's ratings, user feedback, and other features designed to help the user make their choice.
This uniquely potent combination of elegant website design and a truly diverse selection of products makes eBay the epitome of the consumer-oriented website, and the perfect place to shop for rucksacks.
Conclusion
In the modern age, items are an integral part of our lives, and often need to be transported around with us. This would be inconvenient, but not now the world has the ultimate in carrying technology, the rucksack. Rucksacks come in many shapes and sizes, and with many different features. This guide set out to explore those features in detail, so that anyone seeking to buy a rucksack can inform himself or herself sufficiently to make the best choice for them.
Remember to consider carefully what sort of activities the rucksack will be used for before making a choice. This guide concludes that eBay, the popular online auctioning platform, is uniquely suited to shopping for rucksacks, owing largely to its streamlined, intelligently designed interface, and the exceptionally large and diverse array of products available.