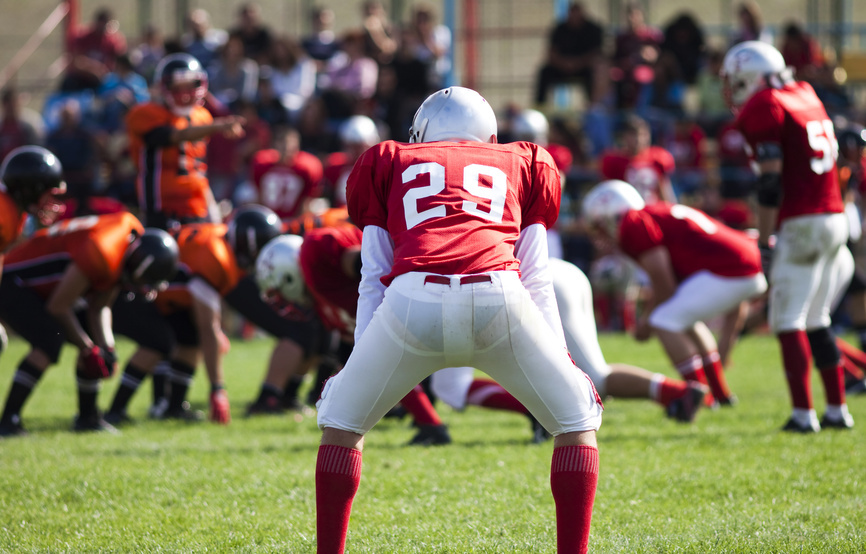 Rugby is a popular sport in the UK for both amateur and professional players, and supporters. It can be categorised into two divisions: Rugby League and Rugby Union. Both categories offer several competitions for supporters to watch out for, with each having a different set of rules and discount offers for those looking for tickets. Discount rates and ticketing policies may vary from club to club. Prices not only vary for domestic competitions, but for England matches and international games.
There are packages that rugby supporters can take advantage of to get great prices and additional benefits. Supporters of a particular rugby squad can follow the team's progress on the club website and get information on upcoming matches and ticket availability. Those that just like the sport, but do not support a particular club can learn about the different rugby categories and the competitions, and offers for rugby tickets on eBay.
Sources for Buying Rugby Tickets
Tickets for local, national, and international tickets are available from many sources. With enough research and good timing, supporters can find rugby tickets from the following:
members of supporter's clubs that can offer discounted rates
online marketplaces
licensed ticket agents and third party sellers
private ticket holders that cannot attend on the day of the match
Rugby League
The Rugby League was once only associated with the northern counties of Lancashire, Cumbria, and Yorkshire, but it has gained popularity in the rest of the UK. This full contact match between two teams of 13 players is considered to be the toughest sport on earth. Several Rugby League competitions are held in the UK, and ticket pricing and discount offers vary.
Tetley's Challenge Cup Tickets
The Tetley's Challenge Cup is an eight-month competition that accepts teams from all levels of the sport. The final is considered to be the most historic and highly esteemed competition in Rugby League. It has been played at certain stadia, including the Millennium Stadium, Twickenham, Murrayfield, and frequently at Wembley Stadium, which is a 90,000 capacity venue for seats alone. The seating plan for Wembley Stadium is typically divided into four: the north, east, south, and west stands. Buyers can go to the official ticket site of the Tetley's Challenge Cup to view a detailed seating plan, upgrade offers, and family packages that start at four people.
Those that want to watch the final in style can buy the Exclusive Club Wembley Match day hospitality ticket that provides guests with seats in a private executive box or in an exclusive lounge. These luxury tickets include a drinks reception, a three-course meal with wine, post-match cheese table, hostess service, pre and post-match cash bar facilities, souvenir match day programme, and a souvenir gift.
Super League Tickets
The Super League consists of top ranking rugby league clubs from England and France. There are numerous stadia where the matches are played, including DW, Halliwell Jones, Headingley Carnegie, the KC, and Langtree Park. Between February and September, 27 games are played, and a Magic Weekend takes place just before the playoffs, which eventually leads to the Super League Grand Final. Supporters of the clubs in the Super League can buy tickets from the venue where the match is being played.
The Super League Final is usually held at Old Trafford, the famous stadium in Manchester. The Old Trafford pitch has four covered all-seater stands each with a number of tiers, as seen in the table below.
Old Trafford Stand

Capacity

Description

North/Sir Alex Ferguson

Three tiers

26,000 capacity

Runs over the top of United Road

Hospitality suites and executive boxes

Red Cafe

Manchester United museum

Trophy room

South

One tier

Executive suites

Media sit in the middle of the upper south stand

Television studios are at either end of the south stand

East

Two tiers

Location of club's administrative centre

United Trinity statue is located across Sir Matt Busby Way from the East Stand

West/Stretford End

Two tiers

20,000 capacity

Avid Mancunian supporters gather here
The North Stand has the largest capacity of the four stands, while the West stand is the most popular for Manchester United football fans that may be visiting the ground for a rugby match. With all the four stands combined, Old Stafford can hold up to 80,000 people.
Magic Weekend
The Magic Weekend pits different rugby teams against each other in a round of Super League matches. The goal of this event is to shorten the Super League rounds. Magic Weekend was first held at the Millennium Stadium in Cardiff before transferring to other venues, including the City of Manchester Stadium. The table below shows the range of tickets available for the event.
| Ticket Type | Price Percentage |
| --- | --- |
| Adult | 100 percent of base price |
| Concession | 50 percent discount based on an adult ticket |
| Season ticket | 50 percent discount based on an adult ticket |
The table above is a quick reference for the pricing of Magic Weekend tickets. The price percentages can be applicable to both reserved seating and unreserved seating.
Rugby Union
Rugby union is professional league that has sets of policies that separate it from Rugby League. A well known domestic competition in Rugby Union is the Aviva Premiership. The clubs that play in the Premiership are entitled to join Europe's club competitions: the Heineken Cup and the European Challenge Cup. The professional league competition currently has 12 competing clubs:
Bath Rugby
Exeter Chiefs
Gloucester Rugby
Harlequins
Leicester Tigers
London Irish
London Wasps
London Welsh
Northampton Saints
Sale Sharks
Saracens
Worcester Warriors
Amongst the several clubs that compete in the Premiership, the Leicester Tigers has won the most titles. Buyers that are looking for tickets to the games must check the respective club websites to find out the schedule of the matches, ticket prices, and promotional offers. Buyers may be able to select the stand and area they want tickets for, in addition to the number of tickets they want to buy.
Rugby Football Union Tickets
The Rugby Football Union (RFU) is the governing body of English rugby, and its office served as the international governing body from 1871 until the formation of the International Rugby Board (IRB). The RFU created programs for systematic ticketing.
Debentures
Hard core England football fans may do well to become debenture holders to never miss an England home or international game. A debenture holder agrees to pay a package rate for tickets for England games for the next 10 years. Series debentures offer great seating locations in Twickenham, particularly at the middle and lower tiers of the East stand. Debentures operate on a first come, first served basis. The current debentures included the return of the All Blacks in 2013.
International Tickets
Supporters that want to see international rugby matches can go to their club's official website to view schedules and ticket information. They can also become a debenture holder to gain access to every RFU international game for 10 years. A debenture holder can also reserve a seat in a luxury executive box of an international game. England Rugby Travel, which is the official travel company of the RFU, offers tickets inclusive of travel and accommodation.
Twickenham Tickets
The RFU and online marketplaces offers tickets for rugby matches held at Twickenham. Buyers can purchase group tickets at a discounted rate for at least 10 people. The RFU also offers discounts for individual tickets.
Away Tickets
For those that are intent on following their favourite team as they battle with another club in a different country, they can buy tickets offered by the RFU. These match tickets can have exclusive behind the scenes access to the team, as well as extended stay options. Buyers can have a package deal than enables them to explore the host city, such as Hong Kong, Paris, or Rome.
Buying Rugby Tickets on eBay
Rugby may be a tough sport, but it is not tough to find tickets if you search on eBay. The website is a great place to find tickets because it is a marketplace with a variety of official agents and private sellers that offer a range of rugby tickets to choose from. To begin your search, simply type the keywords "rugby tickets" into the search field of the website. You can browse through the listings to find the tickets that you need or you can use the filters to refine your search. eBay can even be your one-stop shop for all of your rugby needs, including tickets, equipment, and memorabilia for both Rugby League and Rugby Union.
Before buying tickets, check the item description, paying close attention to the date and location of the match. If buying paper tickets, check the delivery date to ensure that they arrive in good time before the match.
Conclusion
Rugby is a popular tough sport that is divided into two main categories: Rugby League and Rugby Union. Buyers searching for Rugby League tickets can go first to their club's official website to check match schedules and ticket details. Rugby League encompasses the domestic matches of the Tetley's Challenge Cup and the Super League. Rugby Union is governed by the RFU, and supporters can buy tickets for domestic and international matches.
Supporters can also buy tickets for particular rugby venues, such as Twickenham. Debenture holders are those that paid a sum to see every England home and away match. The package offers other benefits, such as better seating options, including a chance to sit in a luxury executive box and tickets to other teams, such as All Blacks. The most convenient place to start a search for rugby tickets is eBay. It has a variety of sellers that offer good seats for a range of prices.