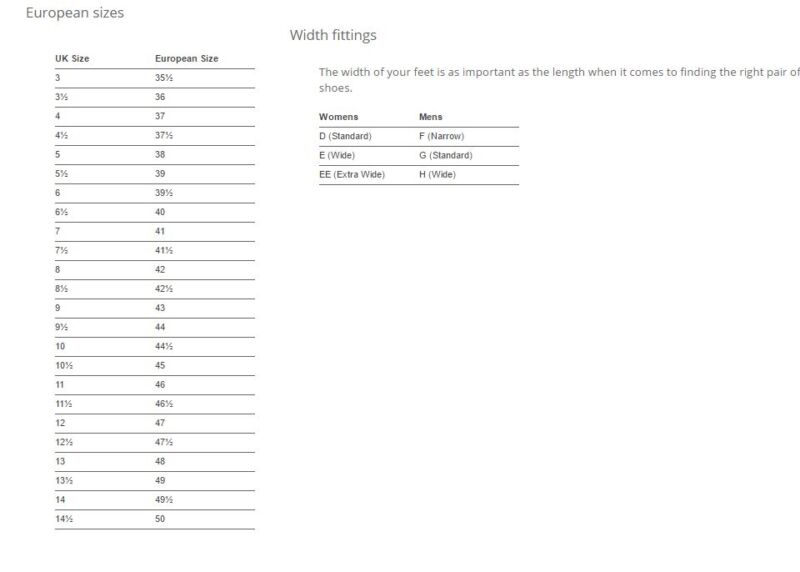 While most people are guilty of wearing shoes that are either too big or too small at some point in their lives, they do not realize the negative affect this can have on their feet in the long term. The average person will walk thousands of miles over a lifetime. Unfortunately, many of these miles will be walked in uncomfortable shoes that do not fit properly. Shoes that are too tight, too loose, or without enough support, can lead to unwanted stress on the feet, ankles, lower leg, hip, and spine. This ongoing pressure can cause pain and injuries that may limit or prevent participation in work, sports, and hobbies. The importance of proper shoe size increases with age as your bones and muscles weaken and, quite often, falls become inevitable.

Sizing:

Clarks offers women's styles in whole and half sizes from 3 to 9, and men's styles in whole and half sizes from 5 to 13. If you need to know how UK adult shoe sizes correspond to their European counterparts, the tables provided may help.


Width fittings:

The width of your feet is as important as the length when it comes to finding the right pair of shoes, please check tables provided.