Toting a baby around can be tiring. Babies are small, but once you carry one for an extended period, the child can feel like he weighs much more than he actually does. Take the strain off your back, shoulders, and neck by placing your little one in a convenient carrier. Baby will love the ride, and you will enjoy the ease of carrying your infant without hurting your muscles. Select the right kind of baby carrier for you from the top safest styles available, and enjoy carrying your child without pain.
Sling Carriers

Sling carriers, just as the name implies, cradle babies in a sling position. Recommended for newborns and young babies, a sling carrier is a safe and simple way to carefully take your baby from place to place. A baby wrap slings uses long pieces of stretchy, soft fabric to knot around your body and comfortably holds your baby close to your chest. Most are versatile because parents can change them to accommodate different positions, including front and back holds. Called Maya wraps or papoose wraps, baby slings are easy to care for, lightweight, and durable, and many hold kids up to 3 years old. A popular brand of wrap-style baby slings is Moby. Some slings, such as Baby Bjorn slings, use the same concept as wrap slings, but have adjustable straps to safely accommodate babies and parents for the best fit possible.
Back Carriers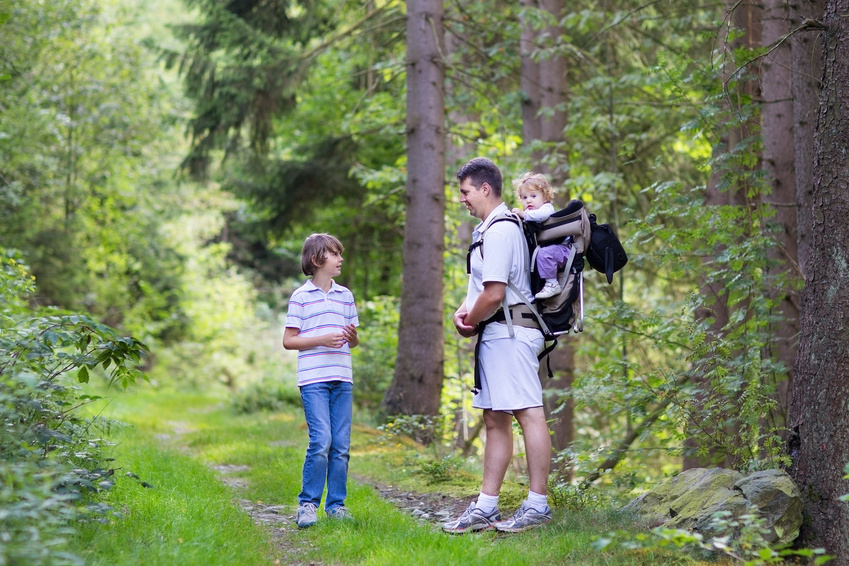 Suitable for larger babies and even toddlers, back carriers are more supportive than sling carriers. Sometimes called baby backpacks, back carriers have safety features such as five-point harnesses, shoulder straps, and adjustable belly bands. If you need a heavy-duty carrier for hiking and walking with your infant, a back carrier fits the bill. Choose a carrier with a frame, such as a Mothercare carrier, or a Chicco baby backpack that includes a padded backrest. A back carrier distributes your child's weight evenly to avoid back strain, and frequently accommodates your child as he grows due to the adjustable straps and harness. Some back carriers include storage bags or pockets, and many double as front carriers, making them even more versatile.
Front and Multipurpose Carriers
A front carrier gives you the reassurance of your baby being close and secure while you travel. These carriers typically offer more than one function, and many models, such as the Ergo baby carrier, easily switches from back to front. Some carriers have a third option, which parents can use as hip carriers as well. Front carriers generally do not have frames, but they do include supportive belly bands and adjustable straps to ensure a safe and secure fit. If you desire a front carrier that you can use for a long period, opt for a convertible baby carrier, such as the Littlelife baby carrier, which is useful from 6 months to 3 years of age.