Most DIY enthusiasts are familiar with ladder safety, but not all home handymen and women are familiar with ladder safety accessories. These items work in conjunction with a ladder to ensure stability and safety. While not every ladder accessory is necessary in every situation, having such items on hand ensures any user can take on home repairs without endangering himself or others.
Ladder Leveller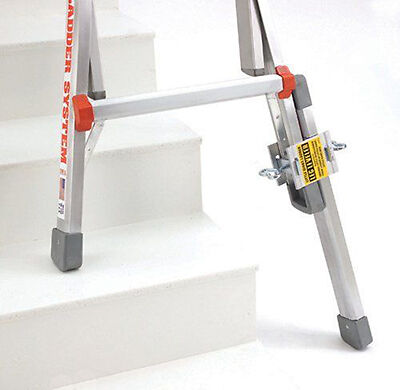 It is not always possible to rest a ladder on a completely level surface. If a ladder is not properly grounded, its user runs the risk of falling off. Ladder levellers can be added to the feet of a ladder to make up for an unstable base. These levellers may take the form of slip resistant blocks of varying widths or curved bases that adjust to match different terrains. Ladder levellers are particularly useful when working in areas with stairs, as they allow a ladder to sit on two different steps without sacrificing stability.
Ladder Stabiliser
Ladder stabilisers protect users by extending the base of a ladder, stabilising the bottom and helping to prevent tipping. This safety accessory generally takes the form of long rods that are attached to the base of the ladder and stretch outward. These rods may stretch out for more than a metre, or remain compact enough for enclosed spaces. For additional stability users may choose a stabiliser that connects to ladders at two points: the base and halfway up the ladder.
Ladder Platform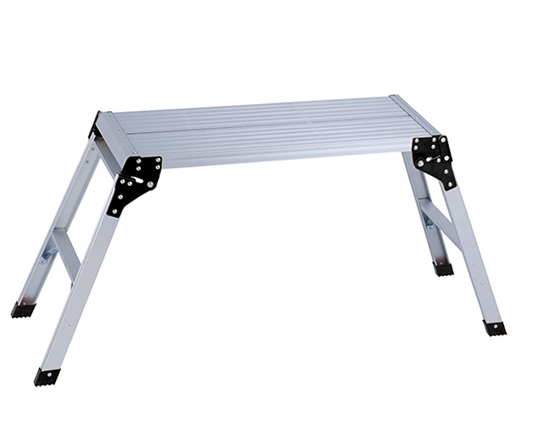 Standing safely on a ladder can be difficult when the user is also juggling paints, tools, and other objects. Ladder platforms help to address this problem by providing a space to rest unneeded objects. These small shelves are removable, allowing users to place them at the level that is most helpful for the task at hand. While these small shelves are generally not appropriate to stand on, larger platforms are also available.
Ladder Gate
Homeowners and handymen who use ladders often must consider the safety of the people around them, both when they are working and when they are taking a break. Users who wish to keep a ladder set up for an extended period of time can benefit from ladder gates. These gates lock onto a ladder at lower levels to cut off access to higher rungs. This helps keep children from using the ladder unattended, preventing them from falling or interacting with power tools or other equipment they are unable to use responsibly.