The job of a stylist or beautician is to make clients look wonderful. The set-up of a hairdressing or beauty salon should make it easy to keep products organised in a way that maximises the space. A salon trolley stores towels and beauty products, and keeps them within easy reach. There are several sizes and types available, so buyers should choose the model that allows them to offer the best service to their customers.
Size of Salon Trolleys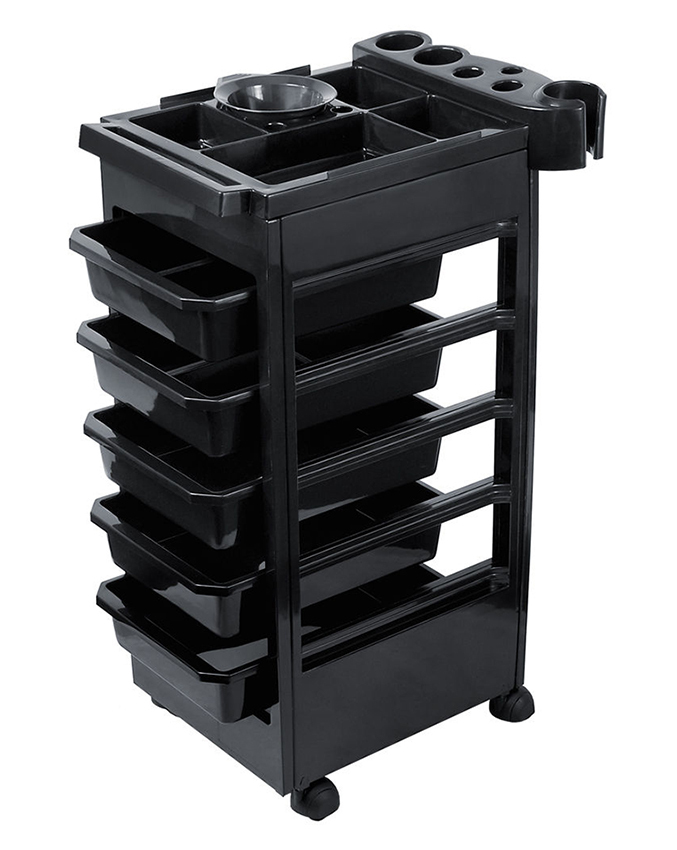 Salon owners should determine how much space they have before buying a salon trolley. It the work area consists of separate stations, the trolley needs to fit next to them without blocking the space. Smooth castors make it easy to move the trolley to the best position. A narrow trolley with several drawers holds items that are not stored on a worktop. A wide salon trolley with shelves is useful for larger items, such as hairdryers and straighteners. Buyers should also consider the height of the trolley. Hairdressers need trolleys that are easy to reach when standing, whereas nail technicians and beauticians may need beauty salon trolleys that are accessible while they sit with a client. Durable trolleys are made with stainless steel or chrome frames.
Types of Salon Trolley
Stylists use salon trolleys to store items that include combs, brushes, foils, and hair pins, in addition to bottles of hair dye, shampoo and conditioner, curling tongs, and other tools. Beauticians use trolleys for nail polish, waxing equipment, make-up, and other products. Trolleys with locking drawers allow staff with their own equipment to keep personal items safe. A model with a flat table at the top allows space for mixing bowls. Integrated electrical outlets offer power for equipment.
Style of Salon Trolleys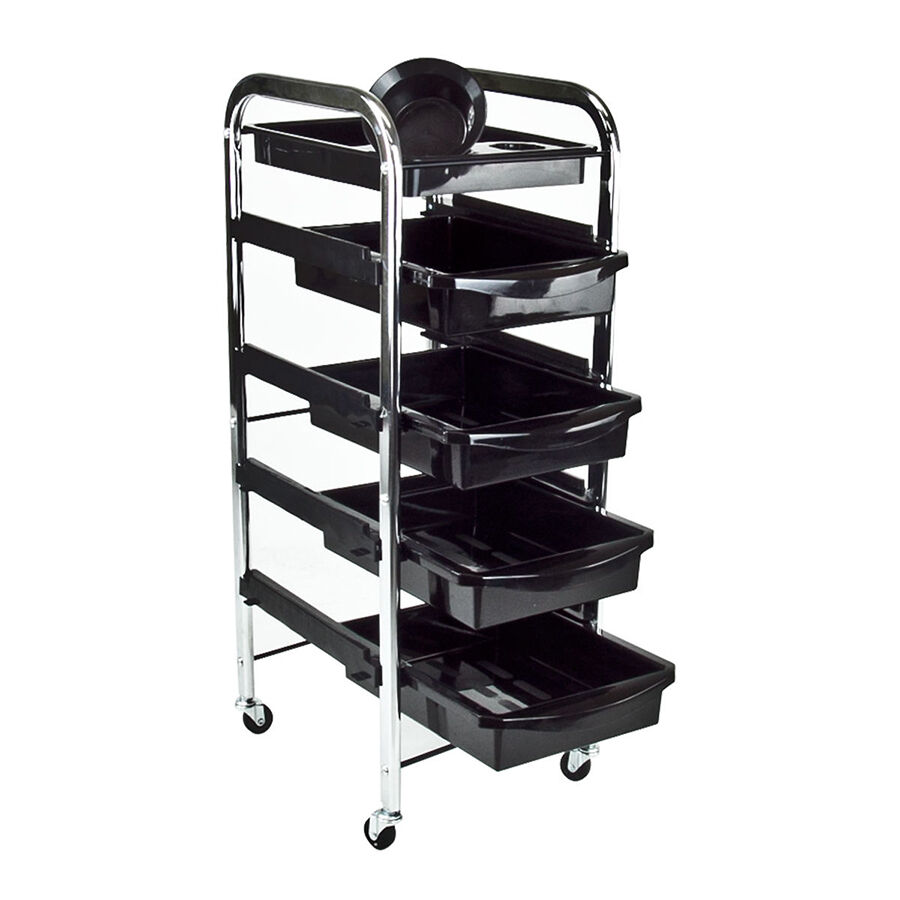 Most owners have a consistent style of salon equipment to maintain a sleek look. Trolleys with silver frames and black drawers are a classic style that matches any interior design. Basic white salon trolleys also blend well, but are susceptible to damage from hair dye and heated equipment. There are also colourful trolleys that add personality to a space. For an exclusive salon, consider a trolley with a wooden frame and frosted glass doors for a sophisticated look.