Samsung has, with the Galaxy S smartphones, managed to build itself up into the largest provider of Android phones. The Galaxy S4 was a solid rival for the iPhone 5, and even the iPhone 5S when it launched. Samsung has proven consistently that it's going to do all it can to create amazing phones.
All this seemed impossible just three years ago. It was hard to predict that Samsung phone launches would be as highly-anticipated as Apple's, but the company's "Unpacked" events are getting hundreds of thousands of viewers live on YouTube and tech sites across the world cover them with the same enthusiasm as Apple keynotes.
So, the Samsung Galaxy S5 is here and Expert Reviews' contributing editor Ian Morris casts his eye over the new handset, and explains why it's so exciting.



Another design leap
Samsung takes a very specific approach with its phones. It designs them for functionality and style, but is mindful of things like size, shape and weight. For this reason, the Galaxy S phones are made from plastic. Compare this to HTC with its One, or Apple's iPhone 5S, and you might think it looks a bit less glamorous. Perhaps, but plastic means its phones can be thin, light and still give you access to change the battery.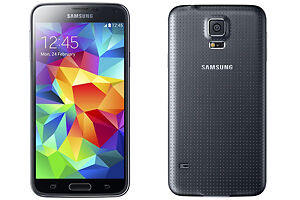 Indeed, Samsung's premium phones, like the Galaxy S5, and the Galaxy Note 3, both have removable back covers, under which there is the battery, SIM card and microSD socket. This is a neat solution, but it's one that gives control of the phone over to its owner. If you want 64GB of extra storage, and three spare batteries, no problem.
The removable back also allows Samsung to offer replacements. Handy if it breaks, but also great for its range of covers, which attach to the back, and keep your phone safe if you drop it. The Smart Cover also has a window, so the phone can present you with important information even when closed.
The S5 is, all things considered, Samsung's best-designed phone to date. It has blended some of the nice touches from the Note 3 - metal surround - and given them a new spin for its flagship phone.

Amazing screen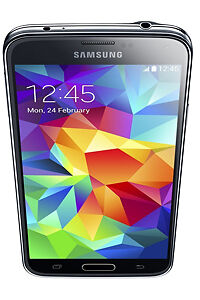 Samsung always includes breathtaking screen tech in its flagship phones, and the S5 is no exception. It's a 1,080 x 1,920 AMOLED display, with 432 pixels-per-inch, which makes the screen even more impressive than Apple's amazing iPhone 5S.
OLED screens on phones are always incredibly bright, and very colourful, but they're also quite gentle on power consumption, especially when they're used to display black, which uses no power. This is crucial for modern smartphones, as battery life is a huge issue.

Keeping you healthy
For a while now, Samsung has included something called S Health with its phones. This is an activity centre, which allows you to monitor physical activity, as well as what you eat. It's actually very comprehensive, well-designed and easy to use. You can pair fitness equipment with it too, like Adidas' micoach and other ANT+ fitness accessories. It also supports the pedometer in the Galaxy Gear smartwatch.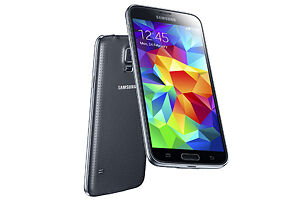 But with the SGS5, what you get is one step better, because with no further equipment, you can use it as a heart-rate monitor. Located just below the camera, there's a small, secondary sensor and the main camera flash. The flash is used to shine light into your finger, and the sensor can then monitor your heart rate. It's a simple idea, but if you're monitoring your fitness over time, it's a really great idea.

Software design
Android is a complicated operating system, and can sometimes be a little unfriendly, so what manufacturers do is design their own user interface, which sits on top of Android, but presents information in a customised way. Samsung's is called TouchWiz, and for the most part it's actually quite good.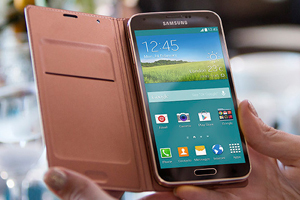 It has a very specific look, and one that mirrors the modern trend for visual flatness. It is one of those designs that you'll either love, or hate. The big problem with Samsung is its need to call all of its own apps "S Something-or-other" so instead of "calendar" you have "S Planner". There's nothing wrong with that, but it's also tricker to remember what you're looking for. We love technology, and this befuddles us sometimes.
Also included is Samsung's own version of Apple's Siri and Google Now. Although you are still able to use Google's voice assistant on a Samsung phone it's sidelined for S Voice. There are some good reasons to use Samsung's version though, as it integrates well with the other apps on the device. For example, you can ask it to navigate you somewhere, or play music, all of which it will do with Samsung's apps.

Unlock with the swipe of a finger
Since Apple announced the iPhone 5S with its fingerprint scanner hidden underneath the home button there have been rumours of Samsung going the same way. The problem is, Apple pulled off a design miracle with that, and other companies don't seem able replicate. Samsung has, however introduced a scanner to the S5, and while it isn't quite as slick as the iPhone's, it does live in the centre-mounted home button. Unlike Apple's though, you need to swipe your finger across it to make it work.
This is still a good way of protecting your phone, because it is quite hard to fake a fingerprint, and it certainly can't be done as easily as cracking an insecure password, or looking for finger grease on a screen that gives away an unlock pattern. It's really worth taking stuff like this seriously too, because increasingly our phones have a huge amount of sensitive information on them, from photos through to work email.
While the way this authentication works is, perhaps, not as slick as the iPhone, it's still a system we think people will use. What's more, it's also going to have the option of being used for mobile payments, PayPal has approved its use for processing transactions.

Can survive a dunk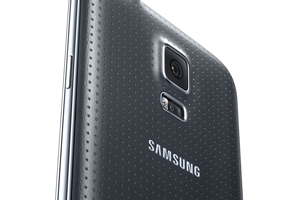 In common with many of Sony's new phones, the Galaxy S5 is water resistant. It uses plugs to keep the phone dry, and can survive being in water up to a depth of 1m for as long as 30 minutes. Of course, it's probably not a good idea to test this, but in an emergency, it's good to know that phone should be okay.
The S5 also uses Gorilla Glass 3, which should keep the screen protected from drops and knocks. Again, not one to test yourself, but it's a rugged little device.


Camera and video improvements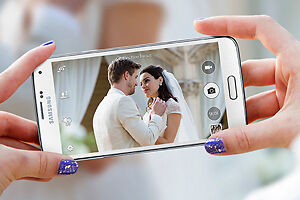 Following on from the introduction of 4K video recording in the Note 3, the Galaxy S5 gets the same ability. Recording in such high resolution is quite impressive for a phone, and we can confirm that the quality is nothing short of superb.
You also get 16-megapixel stills, which is also very impressive for a phone, only Sony and Nokia are pushing the envelope much beyond that. Samsung's cameras are usually good, and there's a decent selection of filters and modes too. For example, the ability to remove moving objects from images and a compelling panorama mode.

Battery performance
One of the most interesting features on the Samsung Galaxy S5 is that it can stretch a small amount of battery life out to a long period. This emergency mode allows you to switch the screen to grayscale, turn off all the unnecessary location services and restrict data to when the screen is turned on. With all this, Samsung says you should be able to get 24 hours use out of 10 per cent charge. That's a remarkable claim, but we've been longing for something like this for years, and it could save your life in an emergency.
In normal use, the 2800mAh battery should see you through a full day. Obviously, battery life is determined by how use your phone, and if you're constantly looking at your messages with the screen brightness turned up, you'll be looking for a charger by the afternoon.

4G speeds
If you're lucky enough to be on a mobile network that supports 4G, then the Galaxy S5 is the ideal phone for you, as it supports 4G on all UK carriers, it's can also download data at a blistering 150mbps, and upload at 50mbps. These are speeds that you'd be lucky to get on home broadband, so to have them on a mobile is somewhat staggering.
Even if you don't have 4G now, it's worth having a phone that supports it for when you decide to upgrade your data plan.

Conclusion
To some extent, it's not much of a surprise that the Samsung Galaxy S5 is such a great phone. The Korean tech giant has a track record of releasing handsets that offer a huge amount of features. It's a reasonably expensive device, but it will see you through two years of high-end mobile use, just in time to get your hands on the Samsung Galaxy S7 in 2016.
| | The Samsung Galaxy S5 at a glance |
| --- | --- |
| Screen | 5.1-inch 1,920 x 1,080 |
| Resolution | 1080x1920 (432ppi) |
| Processor | Quad-core 2.5 GHz Krait 400 |
| Memory | 2GB |
| Storage | 16/32GB (microSD up to 128GB) |
| Rear camera | 16-megapixel (5312 x 2988), 4K video recording |
| Front camera | 2-megapixel (1920x1080), 1080p video recording |
| Battery capacity | 2800mAh |
| Android version | 4.4.2 (KitKat) |
| Wi-Fi | 802.11ac |
| RRP | £600 |
---