Your Samsung Wave mobile phone includes many features to enhance your phone experience. Learning to use all the included features, whether for school, work, or fun, makes your smartphone more than an accessory, it turns it into the workhorse that Samsung intends it to be. From their interfaces to downloading music, smartphones, like the Wave, are changing how the world communicates.
Display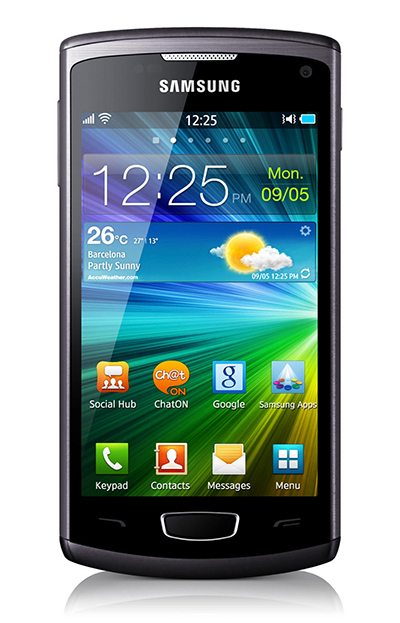 Featuring Samsung's Amoled touch screen, which measures 83.82 mm diagonally, the screen supports 16 million colours. Advantages to the display include wider viewing angles and increased sharpness with vibrancy. With crisp, clear colours, the display screen, although a bit on the small side, allows the user to make out fine details even in bright sunlight.
External Hardware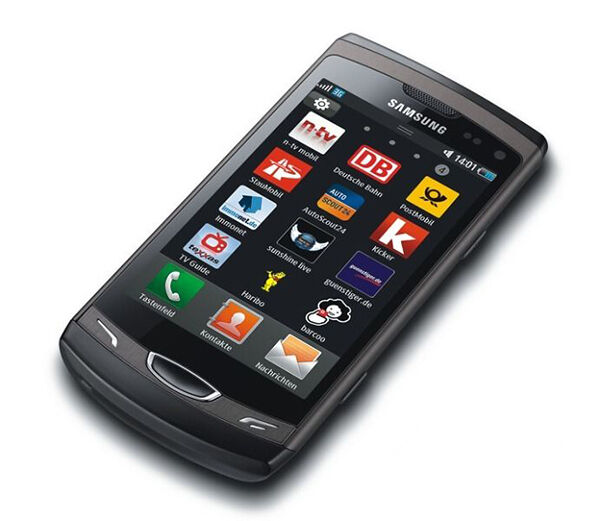 A responsive touch screen provides both smooth swiping and scrolling. The built-in accelerometer changes the screen orientation quickly. The portrait keyboard is small and responsive, and in landscape mode the keyboard enlarges quite well. Below the screen's display there are several buttons, including Talk, End, Power, and Menu. You also activate the camera below the screen. Ports are on top of the phone and are clearly displayed and designated.
Interface and Software
The Samsung Bada platform includes a unified in-box, a push calendar, and social networking applications. In addition, the manufacturer offers its own app store. Running atop Bada is Samsung's Touchwiz 3.0 user interface. The interface includes more widgets, including ones for social network updates, frequently used web sites, and favourite contacts or buddies. The user can add widgets on up to ten different home screen panels. The Samsung Wave comes with a 1,500 mAh lithium ion battery with a rated talk time of 15 hours and 23 days on standby before charging. With replaceable memory cards, the phone ensures long data life.
Camera
The Wave includes a 5 megapixel camera with LED flash, autofocus, and standard editing options including white balance, effects, and ISO. More advanced features include anti-shake, exposure metering, blink detection. The camera records 720p HD video. Picture quality is good and the images are clear with good colour. The clarity during action sequences is exceptional.
Entertainment Features
The Samsung Wave includes a built-in FM radio and a dedicated YouTube player. The built-in music and video players support MP3, AAC, AAC+, WMA, MPEG-4, and several others. The music player includes a display featuring album art, a music recognition engine, and song recommendations based on style, artist, and genre of the current music. The included video player features 5.1-channel surround sound when users wear headphones. With 2 GB of internal memory, expandable to an additional 32 GB through the expansion slot, the phone can handle everything thrown at it. It also has Bluetooth and Wi-Fi capabilities. All you need to do is add a phone case to protect the phone and you are ready to go.