Sarah Beeny shares her expert tips for revamping your home on a budget
Interview by Lara Myall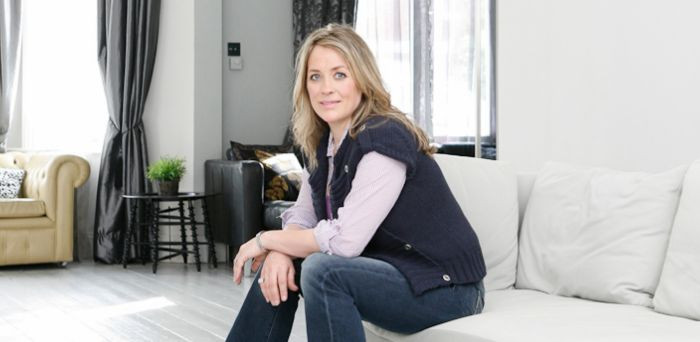 Add a caption
Sarah Beeny shares her expert tips with eBay
Click to edit caption
What are your top decorating tips?
Use paint because wallpaper can be extremely expensive. And one of the most important things is preparation. You cannot spend long enough filling and sanding any room. It will always look dreadful if the finish isn't perfect. It's 80% preparation 20% paint.
How little can you spend on dressing a room?
Between £50 and £100 will make a massive difference, as long as you're clever about where you source bits and pieces. People often leave unwanted furniture on the street for you to take so it doesn't have to cost you anything. You can then paint them with leftover tins of paint. Or you can go on eBay and if you hang around for a few hours you can find some fantastic little bargains.
Have you ever used eBay?
We've just sold some doors on eBay. It's really satisfying when you don't know what to do with something but don't want to keep it, or throw it away. In the big scheme of waste in this country, selling old things that someone else will have a use for is the best thing to do.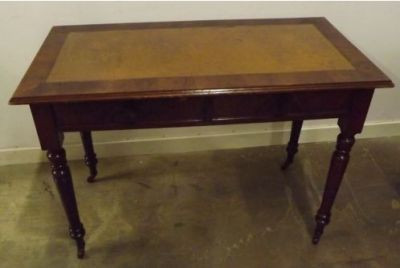 Which key pieces should our readers be scouting for?
Brown Victorian furniture is unbelievably cheap at the moment and really good value. They also last forever because they're so beautifully made. Change up the handles, add a lick of paint and a little TLC. People tend to get rid of 1950's furniture sets too, and they can look amazing in the right room and setting.
Are there any pieces we should splash out on?
Always invest in curtains. They don't have to cost a lot of money and you can trim them with contrast fabrics. But don't bother getting them unless you're going to blackout line them. There's nothing more annoying than being woken up at 4am during the summer months. Curtains are also great at absorbing sound.
How do you introduce colour to a room?
Don't shy away from colour because you can end up with a very bland, boring and insipid look. However, colour is always related to the colour it's next to. So you might think you want a really strong red but put it next to a white or murky cream and the red becomes a very different red. Think about the ceiling, wall, floor and furniture colour as blocks that all affect the colour in different ways. Paint a large piece of wallpaper in your chosen colour and tack it in the corner. Then live with it for a while before you commit.
How important is lighting in the home?
People underestimate the difference between warm and cool lighting. You can get LED lights with different coloured bulbs, one is a bluer light and the other a yellower light. I prefer the yellow because it's more like artificial, traditional light. Whereas the blue is almost fluorescent, which feels like a hospital or school. Also, lamps are a really easy and affordable way to completely transform and lift a space.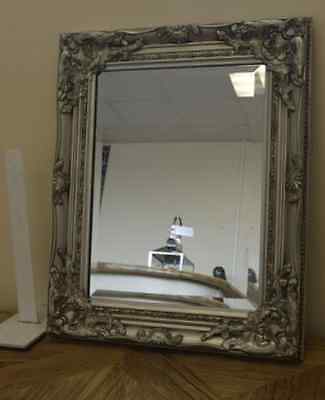 Can you ever have too many mirrors?
Never. They're the greatest and cheapest interior trick. Use lots of mirrors to break up a wall, positioning them carefully so you look through mirror to mirror. Each glimpse of the reflection will make the room go on and on.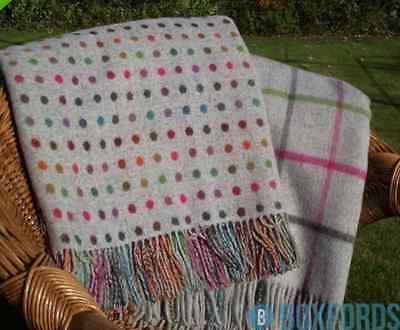 Add a caption
Add a simple throw over the end of a bed
Click to edit caption
How would you inject warmth to a stark room?
A simple throw over the end of a bed and a couple of vibrant coloured cushions make a room zing. Just resist temptation to have masses of them and stick to an accent of colour to transform a box into a boudoir.
What are your ultimate space-saving tips?
Use every nook and cranny as a cupboard for storage. There's all sorts of areas you might not have thought about, like under the stairs. Or put shelves above doorways where you could have a set of books.
Do you have any interior house rules?
I hate the idea of the TV as a focal point, use fireplaces and windows instead. And if you have neither and little money a secondhand piece of modern art, like a sculpture, or a plant will do the same job.
Statement walls vs statement alcoves?
They both really annoy me. I kind of think make up your mind. Do you want colour or not? Either go for it all over or don't.
Clutter vs minimalism?
Clutter. In my dreams minimalism is wonderful but it rarely works. The finish has to be amazing and you have to make sure you don't live in it!
What's the next big thing in the world of interiors?
I'm a really big fan of traditional, full-on patterned carpets. I think they're practical, sensible and they look great. They haven't been fashionable for a while now, which means of course they'll be back any minute.