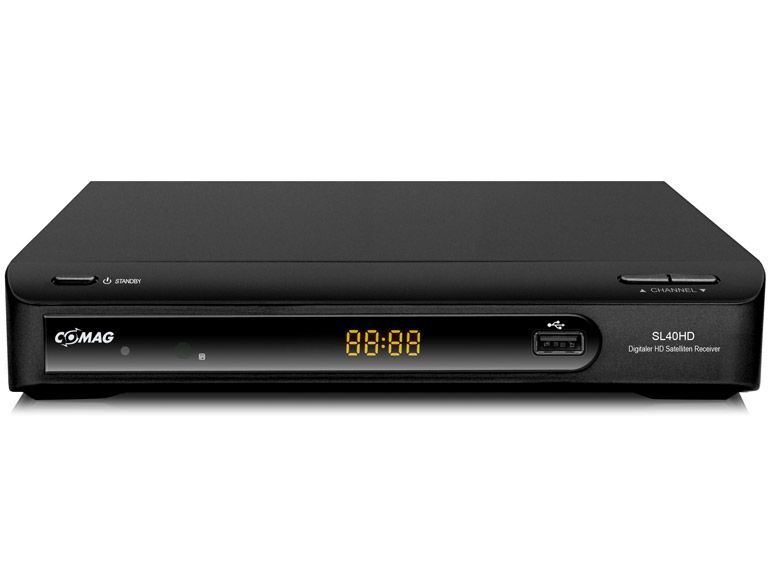 Television viewing is ever evolving. The days of having a few local channels has expanded with cable television. More channels and viewing options became part of the decision making process for consumers in order determine what suits their viewing habits. Today, cable television is being replaced with the satellite television. With satellite television comes more choices for the viewer from HDTV and even more 3D options.
Satellite television is preferred over cable for many reasons. Satellite typically cost less than traditional services provided by cable TV companies. Consumers can buy their devices from the manufacturer directly or the cable company. But, they can also buy satellite receivers from websites like eBay and read comparisons and product specifications without leaving their home. Learning about the types of receivers as well as the functions and use of each product, consumers can better determine what is right for their needs. Failure to educate oneself before shopping may result in a poorly made decision.
Types of Receivers
There are three types of satellite receivers to consider when looking to purchase one for a home: the standard receiver, DVR receiver, and HDTV receiver. They each offer features that can fit different consumers' needs. More than one option can fit a personal entertainment unit, but it is best to weigh the pros and cons prior to purchasing.
Standard Receiver
This type of receiver is the most basic. The standard receiver offers an electronic program guide with easy access to program listings and information for up to two days. It allows consumers to customize the program guide with parental control locks and allows search features. This type is ideal for consumers that want the extensive channel choices offered with satellite television. However, all the bells and whistles offered with other products seems unnecessary. Although options are minimal on a standard receiver, it does still enable the viewer to watch their desired shows.
DVR Receiver
This receiver has a feature that is very sought after in today's home entertainment experience. The DVR receiver can pause and replay live programming. It also allows viewers to record shows so that they do not have to miss any of their favourite shows. This device allows viewers to watch TV shows leisurely.
If the viewers are interrupted during an episode of a show, they can press 'pause' on the remote. When the viewers are ready to start watching the program again, they simply press 'play'. The viewer does not miss a moment. It is important to look at the amount of space offered on various DVR receivers depending on the amount expected to record. This would be great choice for viewers on the go and those who are not always home in time for their favourite shows.
The recording feature is also great to consider for a home with children who have a favourite show. The ease and convenience of recording a show while running errands and then viewing it at home with the ability to fast forward through advertisements is an allure to most caregivers and parents. Further, the recording function is great for those that enjoy watching sports, but who may not be home or awake while the game is occurring. Playback, rewind, fast forward, and pause all add to the appeal of a recording function on the receiver.
HDTV Receivers
HDTV receivers are good to consider if picture quality is of the utmost importance. The HD receiver has all the qualities of a standard receiver but has the bonus feature of having increased picture quality up to 5 to 10 times clearer than regular cable. Better picture quality can be the ideal type of receiver that is a good fit for a home theatre or movie centric man-cave. There are receivers that combine HD picture quality with a DVR but this would be an extra feature that would need to be looked for in a specific product.
An HDTV receiver is receives and decodes high definition TV signals. HDTV receivers are needed along with a High Definition Ready TV set to view programming that is categorised as high definition. Sometimes an HDTV receiver is also referred to as an HDTV tuner or HDTV decoder.
Questions to Ask Before Purchasing
One of the first questions that should be asked before purchasing an HDTV receiver is whether the HDTV already has a receiver in-built. If the HDTV does not have a receiver built in, it states that it is HD Ready.
Another question that should be asked is whether the user plans to watch high definition TV directly broadcasted from the TV station, or if the signal is acquired using a HDTV signal from a cable or satellite TV provider. More often than not a cable and satellite TV providers provide a set top box that also includes an HDTV receiver. Most cable or satellite TV companies allow their customers to rent these set top boxes for only a few dollars per month. Further, many DVR's such as TiVo include an HDTV receiver with many of their devices. If this is the case, the customers do not need to go out and purchase a receiver to record, watch, or store their high definition programs.
Additional Features to Consider
After determining which of the above receivers would fit best in a home there are other features to look for when determining product is right for the entertainment system.
USB Ports: They allow consumers to connect to external devices like an iPod or PC. This can be used to listen to music directly through a television or view programs that are on a computer.
Multi-Room viewing: This gives consumers the ability to access satellite channels and extras like recorded media on multiple televisions using one receiver.
Audio: Many receivers offer Dolby Digital sound and audio outputs so that the sound quality matches satellite television superior picture clarity.
Wi-Fi compatible: Important for those that want to use Internet movie channels or connect to any outside entertainment providers, such as Netflix or Hulu.
Compatibility
When looking into purchasing a satellite, a buyer needs to look at the receiver's compatibility with their chosen service provider. The incentive to buying your own receiver is saving on the cost of renting from your provider as well as being able to make sure the receiver has all the features that you are looking for. Many receivers are compatible with multiple providers but some brands are specific.
It is also important to look at the compatibility with surroundings as well. Satellite TV may not work in all areas as signals because the channels come from an orbiting satellite in space. An unobstructed view of the satellite from space means that apartment buildings may not allow the receiver to work at its best.
Buying Satellite Receivers on eBay
eBay offers a variety of satellite receivers that are available from the most basic to ones with multiple features. The best way to begin your search is on the eBay homepage and search "satellite receivers". This returns all the products eBay as to offer to begin your search. If you already have a specific receiver in mind you can search by brand name or by feature like "HDTV satellite receiver" to narrow your results.
When buying any electronics online, it is important to read the description of the item fully. Make sure that it is in working condition and not being sold for parts. It is also important to make sure the owner specifies if a remote is included as many receivers have remotes made specifically for that product. Email the seller directly on their member profile by clicking on their link if you have any questions on working quality or what parts are included.
Seller Feedback
When reviewing the various products and sellers, be sure to review their feedback. After each transaction buyers are encouraged to leave feedback for the seller whether it is positive or negative. A steady amount of positive feedback gives the seller a ribbon next to their name. Consistently poor feedback can result in losing the ribbon, or removal from the website altogether.
Conclusion
Satellite receivers are a great alternative to traditional cable offering superior picture quality, customisable feature choices like DVR and multi-room viewing. Buyers need to consider their location and compatibility with service provider when looking for a satellite receiver to purchase as these are outside factors that affect the performance of the product. Finally, it is important as with buying any electronics online to be consciousness of the details provided by the sellers. There are many great products for sale, but they need to fit what you are looking to use them for.
Speaking with other buyers and several sellers can help determine if the satellite receiver is right for your entertainment centre, and to see if it is right for your geography. A densely wooded area or lower level of an apartment complex are not the most ideal places for a satellite receiver. However, those in rural areas or upper levels of an high-rise is an ideal location.