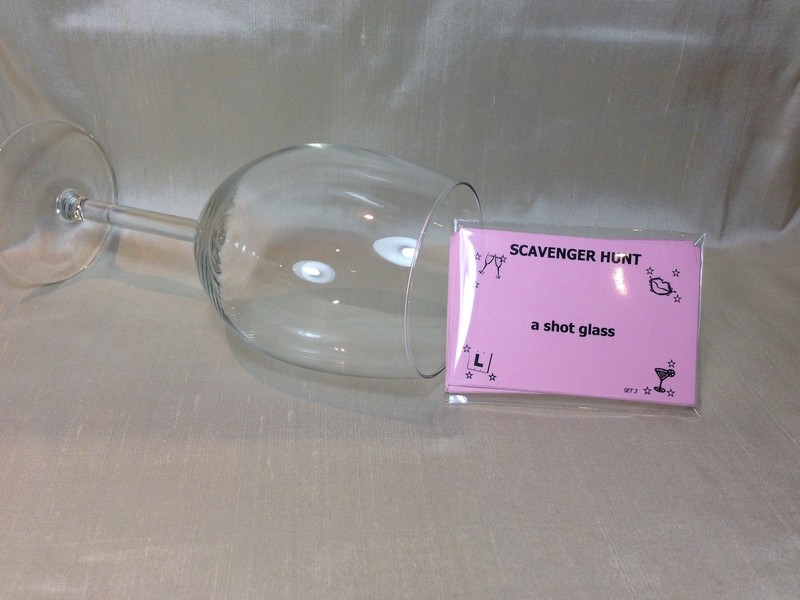 Variation 1: everyone scav
Items required:
pack of scavenger hunt cards -
see my listings
optional: Dare cards –
see my listings
1. Get all the girls together and deal out the cards, an equal amount to each player
2. These are the traditional rules (but obviously you can change them to suit your group and setting!):
you must get every item and be yours to keep i.e. not borrowed or to be returned
you cannot get items from other members of the Hen party, it must be from strangers
you cannot tell people it is for a game
you cannot use any of your own resources to get the item(s) i.e. money, people you know, phoning people for things etc (however you are allowed to swap and barter with strangers i.e. for a kiss or something!!)
3. set an agreed time for the game to end when all the ladies must be back with their swag!! Optional extra is that for every scavenger item not retrieved they must do a dare card
Variation 2: Hen Hunt
As variation 1 but the Hen must complete all the cards. This is useful to do over the course of a weekend/day of events – first thing they have to get is something to keep all their items in which they then have to have with them permanently, which is quite funny!



Variation 3: e-scavenger
As variation 1and 2 but you must get selfies with each of the items. This is helpful as you don't have a load of crap to lug round but is certainly easier!!


Variation 4: team scavenger
As the other variation buy the girls work in teams, this is quite nice for larger hen parties and can form part of a larger Quest game throughout the event.


This game works really well with some of my other listings, particularly Man Hunt which is like a scavenger hunt of types of men (it's okay, you don't have to lug them round with you for the rest of the party!) and also playing one of the variations of the I Have Never Cards, have a look at my guide here.