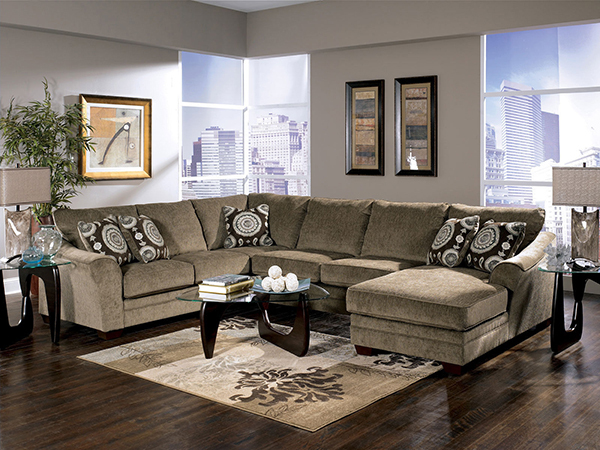 Whether looking to replace an existing piece of furniture or decorating a whole room, a sectional couch can be a great purchase. No matter how much room consumers have, a sectional couch can give them flexibility other furniture pieces cannot. Available in many different sizes and styles, consumers can likely find the perfect sectional to match any space or existing décor.
Measurements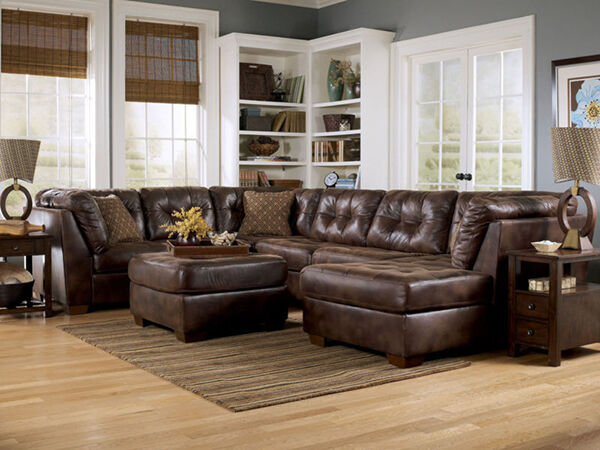 For consumers looking to add a sectional couch to their living room, measuring the available space is essential. This can help buyers determine how much seating they can fit, and provide more options as to how to style their seating. Many consumers opt for bigger sectionals to decrease the need for additional couches, allowing for more space in the living room while maintaining adequate seating. Sectionals can also offer consumers easier moving options, allowing them to move the furniture in pieces into and out of their living space, instead of a single piece of bulky furniture.
Fabric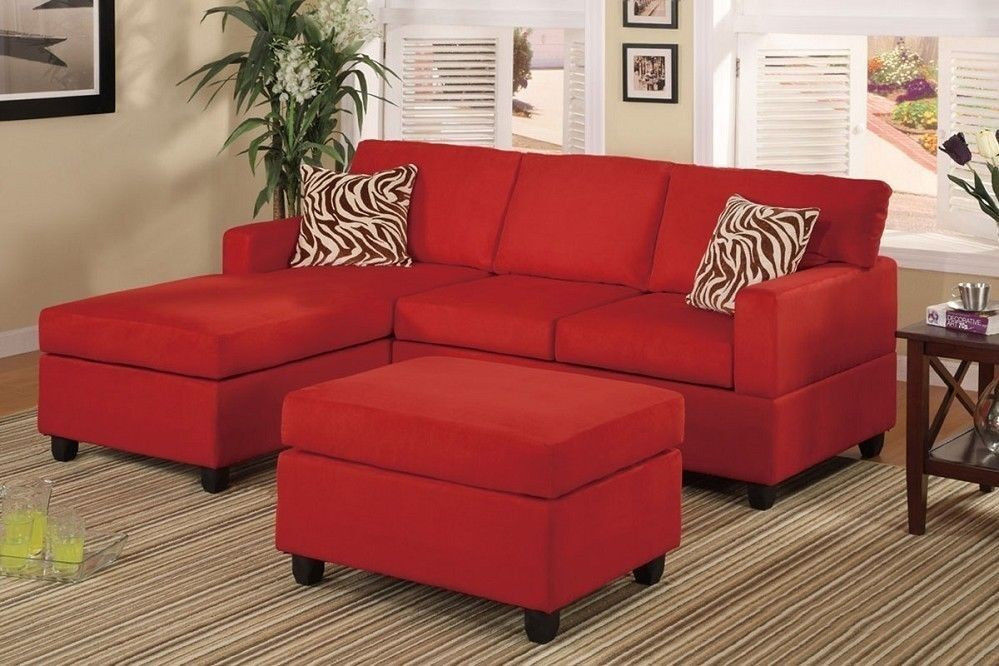 Choosing the right fabric is important when buying a sectional. Some fabrics and designs, though pleasing to the eye, may not be the most appropriate for some buyers. Sectionals with expensive or delicate fabric, such as lace or silk, could easily become damaged with children and pets or in high-traffic areas, where stains and rips can occur more easily. For durability and easy cleaning, microfibre and leather may be better options, allowing consumers to effectively spot clean as needed. If buyers cannot find the fabric they prefer, purchasing a couch cover of the fabric they like can provide a low maintenance solution.
Styles
If space permits, some consumers may enjoy an L-shaped sectional in their living room, with arms on either end of the sectional. In the same space, some may prefer to have a chaise lounge chair on the end of the sectional, instead of wrapping it around to create the traditional L-shaped seating. Some sets may allow consumers to adjust the size of their sectional by removing individual end sections and replacing a chaise end of the sectional with an armed section instead. Consumers can also choose double-chaise sectionals, creating an L-shape with a chaise on each end, and one or more individual sectional seats in between. Some sectionals come with a recliner option, though consumers should plan to spend more on this deluxe feature. Another helpful option in some sectionals is the sleeper sectional sofa, offering a pull-out bed like a regular sofa bed. For buyers preferring the height of style, a circular sectional may be a desirable option, though these sectionals require more room for the same amount of seating as a standard sectional.