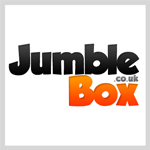 7. Show Credibility
Customer service should be your number one priority. Be 100% honest in all your descriptions and communication. Have your About section completed so that potential customers can learn more about you and your business. Give a detailed description of the product by being completely open and forthcoming. Don't exaggerate or provide inaccurate descriptions on your listings.
Money-back guarantees are also a good option to show that you completely stand behind what you are selling.
Highlight your positive feedback and comments by pasting a few of them into your listings to give proof of your fabulous service and quality product. Most buyers will purchase from someone that they can trust, if they have the choice.
http://stores.ebay.co.uk/The-JumbleBox-store
8. Identify the market before deciding what to sell
The big three areas where there are an abundance of buyers and limitless problems to be solved are health, wealth and wellbeing. If you can solve a problem a couple of niches down in any of those broad markets then you are well on your way to a very successful business.

Say your passion lies in wellbeing - you might look for a niche and search using Google's keyword tool to identify that a lot of people search for the exact phrase "meditation". That market is still too broad, so you niche down one more level and focus specifically on meditation products for women. You become the expert in that field and the go-to seller with the best reputation in the game.