SELLING ON EBAY - TIPS AND HINTS
2009 is here and with all this talk of CREDIT CRUNCH, negative equity, redudnacies and the like, quite a few of you are probably thinking about selling your wares on ebay.
It is usally quite a pleasurable experience, but this pleasure can be enhanced by observing some fairly simple "Do's and Don't" of ebay.
As an ebayer for more than 5 years, I thought I would provide a few tips that I tend to follow in order to provide for a seamless sale, both for you AND the seller.
LISTING AN ITEM
BE HONEST
When listing an item try and be as honest as possible. In my experience, if you bend the truth as to the condition of the item, you will only be found out later.


PICK A GOOD TITLE AND MAKE SURE YOUR SPELLING IS CORRECT
For an item you are selling, it is unlikely you are the only person in the world selling this item. Therefore, your listing can appear with many hundreds (in some cases) of other items. My general points about picking a title are:
ENSURE THE TITLE IS IN CAPITAL LETTERS
Ensure their are no spelling mistakes
Ensure any special characteristics of the items are listed in the Title. These can include abbreviations such as:

BNIB - Brand New In Box
BNWL - Brand New with Labels
FE - First Edition

If it is a well known manufacturer, ensure the name appears in the title.

Your aim is to get the person looking at the one line summaries to click on YOUR link rather than anyone elses.
BE DESCRIPTIVE
When listing an item, try and be as descriptive as possible. Explain what the item is and does, what condition it is in, the colour of the item. I also put a generic footer on each of my auctions that inserts a link to the other items I am selling, and a small comment stating how they can be confident of buying from me, due to my 100% rating.

An example of my footer on all my auctions.



Please feel free to ask any questions you may have.
Item will be well packed, and I will get proof of posting for added security.
Have confidence in my 100% positive feedback rating. Have been part of the Ebay community for almost 5 years........
HAPPY BIDDING!!
SELLING OVERSEAS
When selling certain items, mainly mobile phones, and some other technology items, you can be inidiated with queries from certain countries. When you start on ebay, it is probably best
NOT
to sell overseas.
Even now I can be caught. A few months ago for example, I was selling a TENS machine, and EBAY we're having an offer where you could list worldwide for an extra 5p. The item started getting loads of bids from the USA. I was delighted. A friend who was selling the same item was bemused. It turned out that you cannot sell a TENS machine to the USA without a perscription. Bear in mind, that certain countries have different rules to what items can be legally sold.
Also when selling, state in your advert that you only post to registered paypal addresses. This way, you do not have to post to a shipping address in 'another country'.
STARTING PRICE
The Age-old problem with ebay is, "what should I start my item on?". You want to entice as many buyers as possible with a low starting bid, but not too low so that if no-one sees or bids on the itemthe item will become a steal. I used to start ALL my items on 99p, but I have modified that now. Most of my popular items that I know will get plenty of page views I start at 99p. Other less popular items, I tend to start the bidding at a higher level.


BUY-IT-NOW
I only tend to put a BUY-IT-NOW on an item, when I have either sold a few of the same item before, or I have a number of the same item to sell. If you have say 8 sets of weighing scales, each on a 7 day auction, then these can take 8 weeks to sell, whereas if you have each item on a sensible BUY-IT-NOW price, you can shift the lot much quicker.

GOOD PICTURE
The saying goes that "a picture paints a 1000 words", and nothing is more accurate in the case of an ebay photo. This REALLY can be the difference in selling the item and NOT. I ALWAYS include a picture in my listing. General advice for pictures include:
Include a picture of the item YOU are selling. Not someone else's photo, or a manufacturers picture.
If possible, take a picture of the item OUT of the box.
Try to ensure that the item takes up MOST of the picture and gives a clear indication of what you are selling. For example,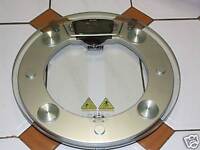 rather than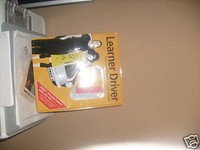 EBAY FEES
These are the bane of every sellers life (sorry ebay but they are... :-) ), but there are legitimate ways these can be reduced. Ways I use include:
Having an item on the same BUY-IT-NOW and starting price.
Don't use the listing designer
Don't use a subtitle or any enhanced features (especially if you are NEW to ebay)
Don't add more than 1 picture in the listing. You can easily add external links to pictures for nothing if more images are required.
While none of these methods will reduce the final selling fee, at least they CAN reduce your starting fees by as much as 50%.
COMPLETING A SALE
When an item has sold, I always look at the customers feedback to get a feeling of the nature of the transaction. More on feelings later. Unless they pay very quickly, I always send an invoice and attach a generic invoice text to clarify payment and delivery terms. Something like:
Hi X, Congrats on winning the Y. Payment is by paypal, personal cheque or postal order. If paying by postal order or paypal the item will be shipped the next business day following payment. If paying by cheque, the item will be snet the next business day following cleared funds.
Kind regards,
Fred


If they have not paid by day 6, I send another invoice, because they might simply have forgotten about the item they have bought. If, by Day 8 if they have not paid, I instigate a non-paying bidder claim against them.
POSTAGE
Pack the item well
While the Post office are GREAT at their job most of the time, their can be occassions when the item can become damaged in transit. To avoid, or at least greatly lessen the possibility of this, pack the item well. I normally use several layers of Brown paper, and bubblewrap. The buyer will be greatly appreciative if they can see you have packed the item well.

Post the item promptly
There is nothing MORE annoying when I buy something from ebay to have to wait 7-10 days before receieving an item. I nearly always try and post the item to the buyer the next business day after payment (if paying by paypal or postal order), or the next business day after cleared funds (if paying by cheque). If for whatever reason, there is a delay in posting the item, then a quick email explaining the reason can go a long way to iroining out any problems. Most buyers will understand.

Be Aware of the post office charges
Sounds simple, but knowing what the Royal Mail charge to post an item can greatly lessen the chances of losing money on postage. Details of what the Royal Mail charge can be found by typing "Royal Mail" in google.

Also when using paypal, I NEVER use their printing label service. This is because
You still have to queue in the post office

The Post Office will still need to weigh the item.
My rule of thumb for postage charges is to roughly weigh the item so that you know which category the item is in, and then charge for the next category because I use brown paper and bubble wrap to esnure the item arrives in pristine condition.
Proof of Posting
When posting an item to a buyer, I ALWAYS ask the person at the post office to provide me with a PROOF OF POSTAGE. This takes the form of the post office person writing the house number and postcode of where the item is going on the receipt, and stamping the receipt with a Post office stamp. This way, if in the unlikely event of the item becoming lost, you have documentary evidence that the item was indeed sent.

Post an item when the 1st bid is placed on the item

.

If like me you sometimes have 15-20 items on to finish on the same day, packing an item when the 1st bid is placed (but remembering of course you leave a section open so that you can insert the payment slip) can make your life SOOOO much easier.

Sending items abroad
When sending items abroad, use the Royal Mail web site again to estimate the cost to ship to their country. I mainly use Airmail, as the item will usually get around the world wihin 5-7 days. And bizarrly, for most items shipping using Airmail is pennies more than shipping by surface mail. The problem with surface mail, is that it can take 5-7 WEEKS to get to the other side of the World.

Details of what the Royal Mail charge can be found by typing "Royal Mail" in google.


FOLLOW UP SERVICE
When you print a payment slip, whether it be from paypal or somewhere else, I always tend to write a small letter (just a couple of lines) to thank them for their purchase. Something along the lines of:

Dear X,
Thank you for your order and prompt payment.
I hope you enjoy using the item.
Regards,
John
This small step can be a nice little personal touch that can make the difference between a great and merely ok transaction.
FEELINGS
Never disregard how a sale 'feels'. Things that give me a feeling include:
How Promptly did they pay?
Was their any prior communication with the customer?
Have they bought from you before?
What is their current feedback rating?

ALWAYS LEAVE FEEDBACK
When an auction has finished, and the buyer has paid for the item, always leave them accurate feedback. This way, they are more likely to leave feedback for you.
The Painful part
Say for instance you follow the advice given above, and after a sale the buyer informs you that the item has not arrived or has arrived damaged, my advice is:

"Just bit the bullet"

Obviously, I take some preacutions (pack the item well, get proof of posatge (sometimes even send the item recorded delivery if i have a feeling), take serial numbers of the items I have sold etc), but as a general rule, i live by the addage "the customer is always right".

If the item is lost, offer the buyer a full refund and inform them that I will attempt to recoup my losses with the Post Office. Some people undoubtedly "try it on", but I normally state that "as I got proof of posting when the item was shipped the Post office manages to find more than 75% of the items that are lost (which is perfectly true). If the item is a big ticket item, I normally ask the buyer to send the item back to me so that I can quantify the damage.

A look at their feedback, can help, as well if you suspect the buyer is a "dodgy character"


As with everything in life, If you follow some reasonable precautions, selling on ebay can be a joy.
HAPPY EBAYING!!!!!!!!