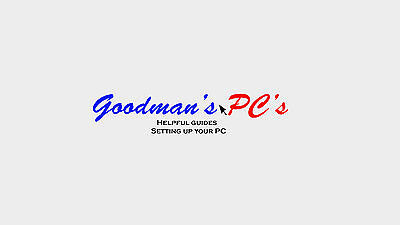 Hello!
Welcome to your helpful guide on how to setup your newly acquired PC!
In this guide we will be going step-by-step on how to setup your new PC and what to do if something goes wrong. Right, lets get started but before we do, here are some things to bear in mind:
If you are unsure about something technical such as power not working or a component not functioning properly, DON'T TAMPER WITH IT. All components are installed by people who know what they are doing and unless you know what to do yourself don't try fixing it, just contact your PC dealer and everything will get sorted for you! :-)
Don't worry if you are unsure what to do, this guide should cover everything, but in case something is missed out, just ask a friend or family member, they should know what to do, but as always, your PC dealer knows what they're doing.
Step 1: Powering on.
First thing's first, find the power switch! This is usually located on the top of the of the desktop computer itself and looks like a small circle with a line coming from the middle out through the top. However, it may not always have a symbol and may sometimes be located on the side or the front, but finding it should be fairly easy nonetheless.
It didn't power on, what now?
In the unlikely event your PC did not power on, check the back of the computer and make sure the power cable is plugged in properly and the power switch on both the mains and the power supply itself are on (the one for the power supply is usually located next to the power cable socket). If all else fails, contact the dealer you bought the item from, there may be a fault in the syst
em.
Step 2: BIOS setup and installing windows:
Once the PC has booted up you should see the screen flash a few times with various screens and such, then be brought to another screen asking you to press a button to open up the BIOS (this is usually F12 or DEL). What is a BIOS? Well, the BIOS is kind of like the heart of the computer; it carries out all the basic functions and helps maintain the motherboard and CPU.
Once you have entered the BIOS screen, it should be fairly easy to navigate, don't worry about over-clocking or anything like that (unless you know what you're doing) and for now, just focus on navigating to the boot menu. Most modern BIOS systems offer a simple point and click system so don't fret. Once there, you should ensure that your Windows Disc or Mac Disk is inserted into your Disc Drive, then click boot from (the name of your CD Drive or as it may sometimes be called, Optical Drive).
My BIOS / Computer started to load but shut down after a few seconds? What do I do?!
Right, this can sometimes happen wh
en your computer does not POST properly. This is when too little or too much RAM is utilized at one time and sometimes it may be that one of the RAM sticks on the motherboard may be faulty. In most cases, you should contact the PC dealer but you may also consult your instruction book included with your computer that details the motherboard. It will usually contain information about what to do. For example, on a RAMPAGE IV Formula board from ASUS, there is a small button which helps POST the PC so it runs properly. But again, don't worry about it.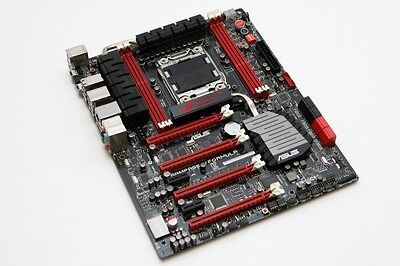 Final Steps
Congratulations! You've made it this far and your almost there!
Once you've entered the installation stage of windows, you may simply navigate through the menu until it has successfully installed. Congratulations, you have successfully installed windows and are ready to go!