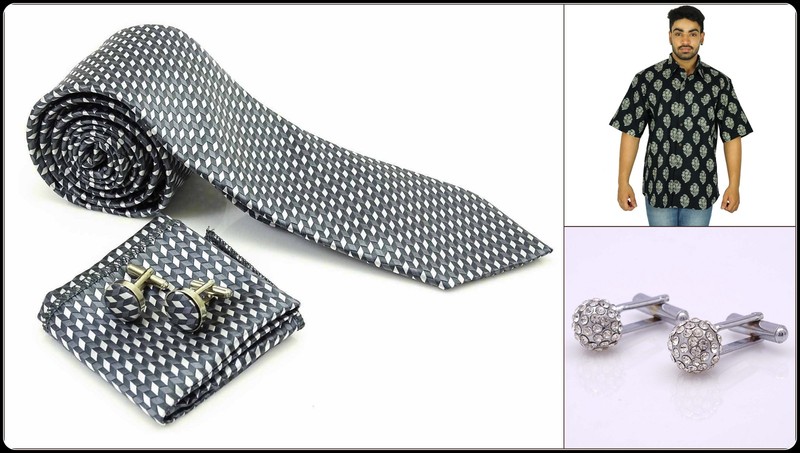 A man's outfit plays a vital role in highlighting his personality. The perfect choice of shirt for perfect occasion is going to be the most powerful signal to communicate non-verbally as well. While purchasing a
shirt
, you need to figure out which purpose you want it for. Wearing a business shirt on casual occasions is nothing but a poor style statement. Tucking out the business shirt doesn't make it an evening wear. This guide would help you categorize your shirts and wear the appropriate one to appropriate occasion.
First on the list we have the BUSINESS SHIRTS. Even if you wear it with jeans, you've got to tuck it in lest you don't want it to look like your night wear. Keep your dark neutral shades (such as black, dark blue etc) aside for sometime and go for some different shades; subtle yet catchy ones. Also, go beyond the striped shirt cliché. Solid pattern are in. If you do not have one, then get one. Then, add on a belt. One of the best accessories that make any dull outfit look classy. So, go for a glossy leather belt (of course matching the shade of your outfit).
Next we have the
CASUAL SHIRTS
; the length of which reaches halfway down your thighs. Small checkered shirts are really adorable. Do not fall for shirts with slogans or scribbled designs.
Then we have the stiff straight collared shirts that add on to the elegance. Plus, a stiff cuff is a bonus to it. Keep in mind that the length of the sleeves should reach the end of the wrist.
The fabric of the shirt plays a vital role in enhancing your appearance. Rough fabrics can get you irritated at some point in time. Opt for the smooth and soft fabrics with mild patterns that would portray an attractive look. Moreover when you choose a shirt, make sure it is a well-fitted shirt not the loose ones.
Bows and ties
are tricky accessory for men; the sophisticated adornment that gives an enchanting touch to every outfit. The upper-class Frenchmen were the ones who initiated the trend of wearing cravats from which the trend of wearing a bow and tie evolved gradually. If you want to look properly put together, pair a glossy bow and tie with your business shirt and you'll look stunning.
Cufflinks
are another widely preferred men's accessory. The simpler the better; these cufflinks should be made of expensive metal such as gold, silver or platinum. Cheap metals do not give the royal effect to the outfit. You can easily choose from a plain design to a semi-precious stone studded design. Tuxedos look very jaw dropping if accessorized with diamond crusted cufflinks. Vintage cuffs are a must have for all your wardrobes. Not much expensive, the cufflinks are available in multiple styles and patterns.