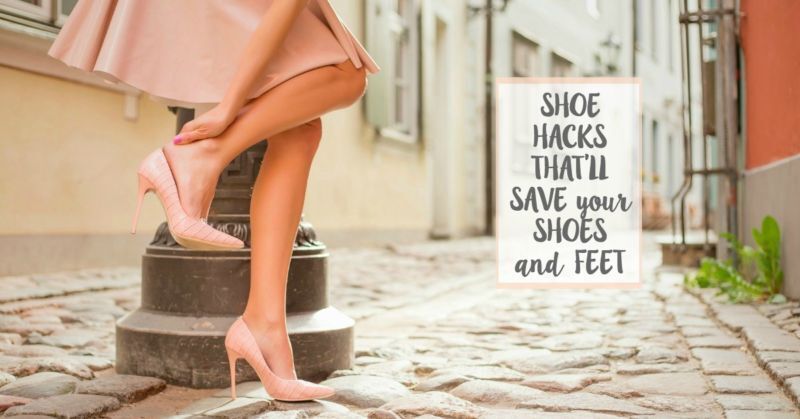 Cute shoes and comfort don't always go hand in hand. That's why we are always looking for ways to make wearing shoes that may not be the best for our toes more "user friendly". We also love ideas for prolonging the life of shoes that we can't bear to part with. Here are 8 Shoe Hacks That'll Save Your Shoes And Feet so that you can wear the shoes you love, longer.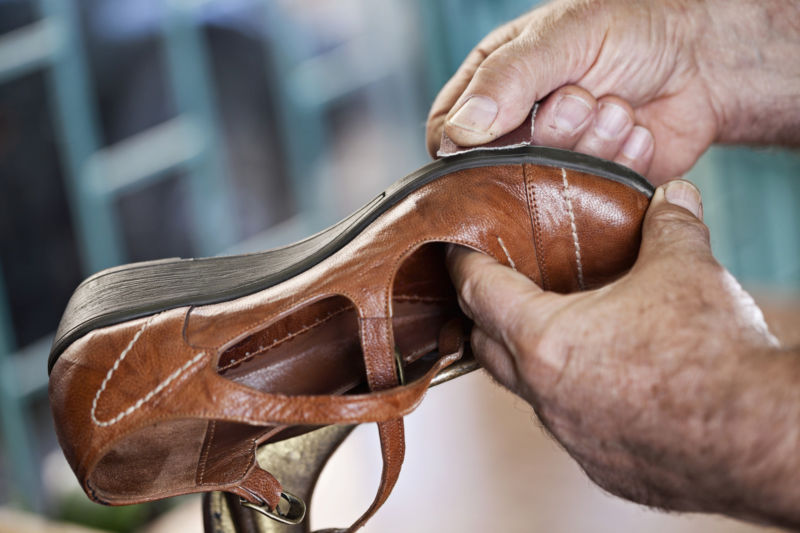 Slippery Soles No Problem
If the soles of your shoes are too slippery, making a fall a real possibility, then it's time to take matters into your own hands. Grab a piece of
medium grit sandpaper
and sand the bottom of your shoes until you see lines in the sole. This extra traction will help keep you from slipping!
Keep Your Feet From Slipping In Your Shoes
This shoe hack is super clever and makes us wonder why we didn't think of it. If you have issues with your feet slipping in shoes (think heels or flip flops), spray the soles of your feet with
hairspray
before sliding them into your shoes. The hairspray will keep your feet from slipping!
Smelly Shoes Be Gone!
Sprinkle baking soda in smelly shoes to combat the stench. Leave the baking soda in overnight and then discard. The baking soda will absorb the odour leaving our shoes smelling much better. Do not use this method on leather shoes since the
baking soda
can make the leather brittle.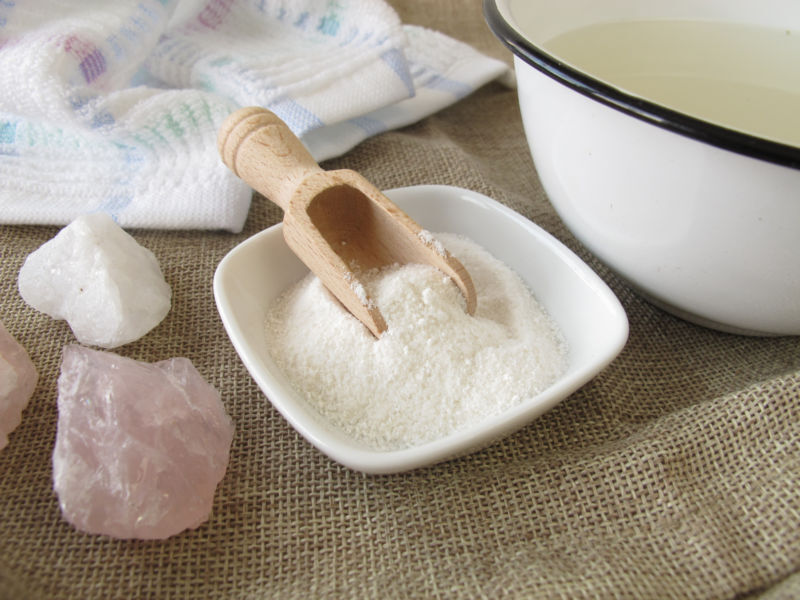 Soak Tired Feet In Epsom Salts
Epsom salts
are great for soothing tired feet. Add 1 cup of Epsom salt to 5 cups of hot water, and then let dissolve. Once the water cools to a temperature you can tolerate, soak feet for 15 minutes for relief of stressed feet!
Prevent Blisters
Help prevent blisters by rubbing
deodorant
on areas of your shoe that may cause blisters like the heel of the shoe. The deodorant keeps the shoe from rubbing on your skin causing blisters.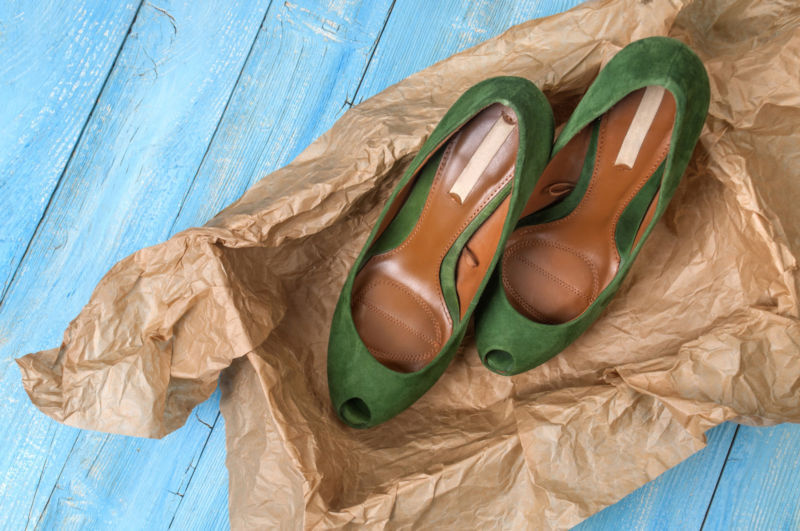 Buff Out Stains In Suede Shoes
If you've picked up a stain on your
suede shoes
, you can use this process to remove the stain. First, use a damp cloth to try to wipe it off. If that doesn't work, then try to "erase" it with a pencil rubber. Make sure that the rubber is clean so that you don't transfer dirt to your shoes! If any stain still remains, buff it out with a common nail file.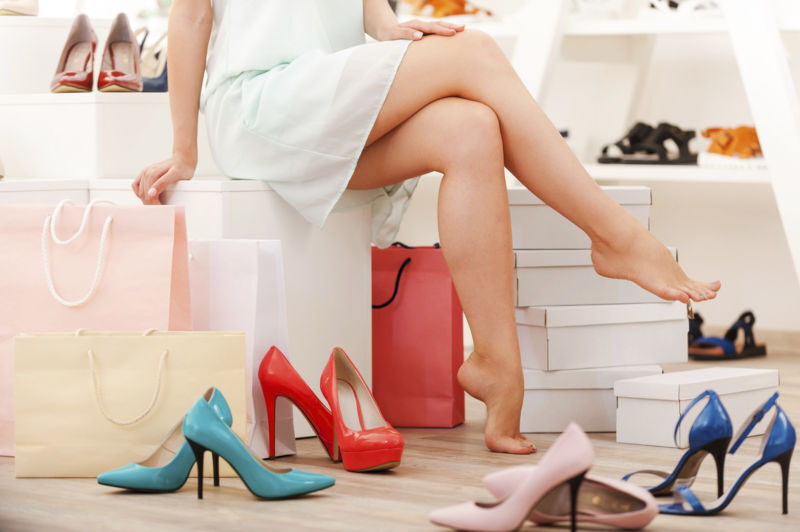 Purchase Shoes In The Afternoon
Sounds weird, right? But, feet swell up during the day (up to half a size) so if you shop for shoes in the afternoon you don't run the risk of buying shoes that are too small.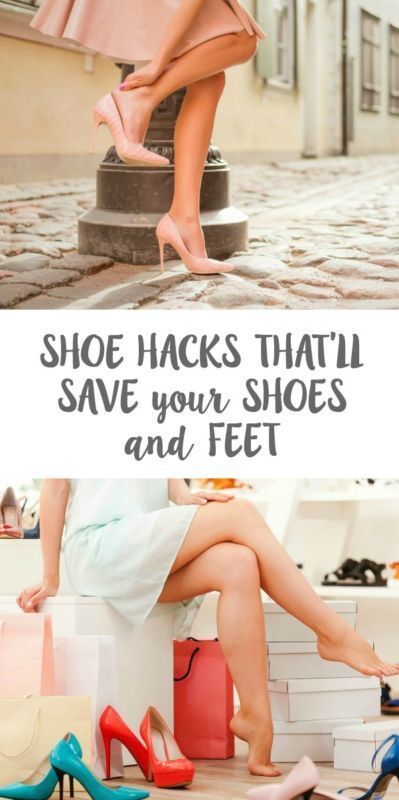 Do you have any shoe hacks we've missed?
Love this article? Then be sure to check out my 8 Things You Are Doing Wrong With Your Hair guide