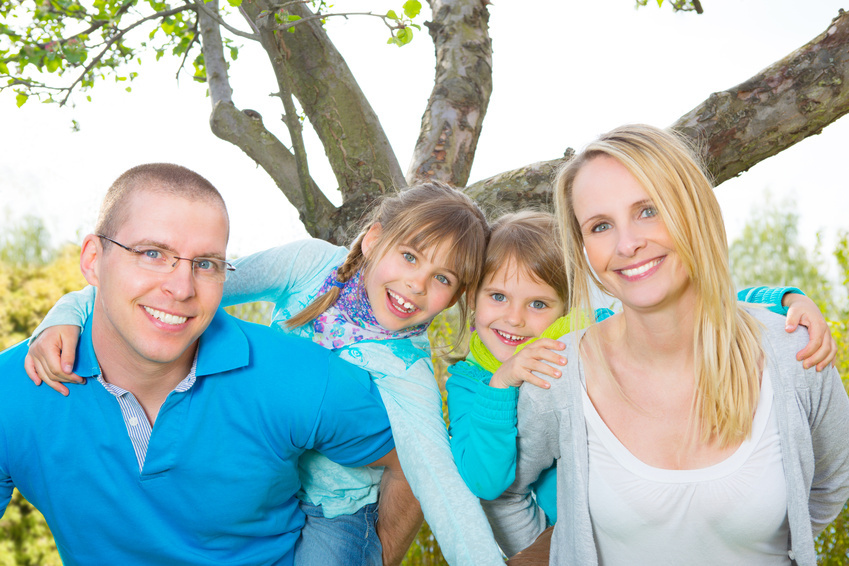 A family vacation, no matter how short, is often very welcomed amongst family members. It is a time when each member can forget problems and focus on a fun-filled week or weekend. Different people go on vacations for different reasons, and those reasons determine, in part, the destination and the choice of hotel. For instance, some people simply want to get away from the home and office for a few days, while others want to explore someplace new, perhaps another country or city. Some families focus less on the "getting away" and the destination than the opportunity to experience an event together.
The truth is, when a short break is being planned for the family, certain factors still have to be considered, even if they are not all priority factors. The most important detail for the average family is the budget. Additional factors include time availability, destination distance, accommodation, available activities, and how appropriate the location is for the younger members of the family.
What is a Short Break?
A short break holiday is a mini-vacation. Many hotels and vacation destinations offer short break packages, and these rarely span for more than a week. Some people even take weekend short breaks just to unwind and clear their mind for the upcoming week. Short breaks for family and friends are generally longer; they range from three nights to a full week, often in destinations that promise a lot of fun activities.
Family Short Break Budget
Too often, families who go on vacations regret their extravagance when they get home, because they failed to follow a budget, and therefore overspent. The first thing that a family should do is to create a short break budget. Only after this should they start looking at destinations, to find one that fits into the budget while providing any needed amenities and many activities the family enjoys.
Accommodation, Meals, and Activities
All-inclusive hotels are often very economical over the long run, since the price includes all meals and most, if not all, activities. However, all-inclusive hotels are generally more expensive and may not always work out depending on the family size and member age groups. Sometimes choosing a cottage or bungalow with a kitchen can be cost effective, because the family can cook their own meals and save a lot of money on food. However, such cottages and studios do not often provide many pre-planned activities. If travelling with children between the ages of seven and 15 years, a destination featuring a theme park, rides, or daily activities would probably be the most rewarding, but those activities can be skipped if travelling with babies or toddlers.
Commute
Travelling with a medium to large family can be very costly if public transportation is needed. Therefore a destination within driving range is generally more affordable. However, this option may not be ideal for vacationers who would prefer to visit another country or faraway city. Additionally, travelling during certain times of the year may cost less or more depending on the season. A short break for the family on a budget is best booked during the off season.
High and Low Season Short Breaks
Most hotels experience low season when the weather is not at its best. Therefore, they tend to offer better rates at that time. Low season is also experienced when no school breaks or holidays are within that region. The chart below is a approximated guideline of general high and low seasons across Europe.
| | High Season | Mid-Season | Low Season |
| --- | --- | --- | --- |
| Dates | Mid-June through August | Mid-September through late November, and April through mid-June | Mid-November through April |
| Advantages | Mostly good weather; Longer days; more attractions and activities | Good temperature; less competing tourists; more economical; spring blooms | Less crowded; more economical; more deals available; beautiful Christmas attractions; winter sporting activities |
| Disadvantages | Crowded; high temperature; more costly; more competition for attractions, activities, and amenities | Attractions may be closed; sporadic weather patterns; | Shorter days; cold temperature; wet weather; attractions may be closed |
Many short breaks packages are available during low seasons and families can often make their reservations at any time. The short break packages may be a little less during the mid-season months and the reservation time frame often requires at least a three to six week notice for many hotels. Not many short break packages are available during peak seasons, and if they are, their prices are considerably more.
Time Availability and Destination Distance
Even though a short break does not require a lot of time, the family still needs to create a schedule for it. Those who go to work have to request vacation time and scholars need to wait for a school break. It is not always necessary to wait for vacation time if a weekend short break is being planned, but families tend to want more than just a couple of days for vacation.
Travel Distance vs. Time
A family with a three to five days of vacation time does not want to spend 24 to 48 hours in transit. Short breaks are best utilised to explore nearby cities close to main attractions. Families with more time to spare can venture further away, but anything over a week probably does not qualify as a "short break". If the distance is short enough to drive, even a 24-hour road trip may be considered part of the adventure.
Age Appropriateness and Activities
Some families have a hard time finding a short break destination that caters to all members of the family. Parents and older siblings probably do not want get stuck at a theme park, but at the same time they do not want to expose young teens to certain situations or have their young children bored due to lack of age appropriate activities. Some destinations cater only to adults, and the types of entertainment they provide are not always suitable for younger family members. Parents should search for locations that provide entertainment and activities for every member of the family. Even if the entertainment or activity is not directly provided by the hotel or lodge, the location should be in close proximity to attractions and offsite activities that can suffice.
Family Consultation
Before booking any particular destination, it is always a good idea to consult with family members to find out what type of activities they may be interested in taking part in. This could probably save some searching time. Additionally, the family could look at preset short break packages and decide which package is a better choice for everyone. While each member may not get all they desire from a short break package, everyone can still be a part of the decision process and compromise on certain activities or attractions if necessary.
Utilise Available Resources
Even the planning of a short break can take a lot of time, but it does not have to. Family members can utilise online resources to quickly source and book their short vacation. Instead of going from website to website, members can opt for one website that provides short break deals from various locations. eBay is one such website, with the selection of an agreeable option, the decision maker in the family can quickly confirm reservations and make additional plans.
How to Shop for Short Breaks on eBay
Finding short breaks on eBay is easy. All you need to do is perform a search for short breaks from the search field on the eBay home page to begin. From the populated results, you can start browsing for suitable vacation option or you can narrow down the list a bit. For those of you on a budget, it may be a good idea to set a price range to filter out any option that may be beyond your pocket size. Aside from the pricing, you could make your search easier by incorporating specific keywords. For instance, you could choose to input a specific destination or even a specific hotel. Therefore, a search for "Park Inn short breaks" filters out all other hotels, and a search for "Wales short breaks" filters out all other countries.
After making your payment and receiving a receipt or voucher number, you need to contact the specific lodgement location to make your reservation. Many short break packages are valid for up to one year and may even be upgraded at additional cost, but that depends on the seller and hotel. Before making your payment, ensure that you confirm the days of the week, months of the year, and holidays that are covered under your package.
Conclusion
Everyone could use a short break every now and again, but finding a short vacation deal for an average family size can be costly if they do not know where to look. Due to the cost factor, most short breaks are planned on a budget so that families can get the most out of their mini-vacation without returning home to overdue bills and disconnected services. Many destinations offer short break packages during offseason months and midweek days, but not many families are aware of how to source these deals.
The good thing is that many short break packages can be found on eBay. eBay's powerful search engine and filtration process allows buyers to quickly source a short break that is in an ideal location and within their budget. People who buy short breaks on eBay should consider additional factors including their preferred destination, the sights to see, the available activities, and travel arrangements.