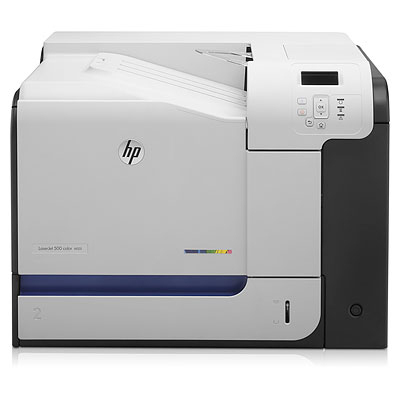 When it comes to increasing productivity and adding a personal touch to things around the house, owning a colour printer can be considered a great investment for many households. A number of common projects and tasks, such as creating calendars, checklists, shopping lists, chore charts, and so on, are more convenient to do with a computer and a colour printer than with the standard paper and pencil. These documents that homeowners can use to streamline their everyday life can be printed up quickly on a colour printer, and the results are easy to duplicate and customise.
This handy piece of home office equipment is also great for conveniently printing greeting cards, invitations, and event notices, making the correspondences highly personal and relatively inexpensive. In fact, the ways that homeowners can put a colour printer to use around the home are practically limitless.
The downside, however, is that a colour printer not only requires the initial price of purchasing the machine, it also requires upkeep and a regular supply of consumables to ensure it is ready when the family needs it. Because of this, purchasing one should be considered an investment, and the homeowner is wise to consider all aspects of the finances and maintenance involved in owning a colour printer, as well as the ways it may be used in order to determine whether owning one is right for you.
The Convenience of Owning a Colour Printer
Having a colour printer in the home can be very convenient. Many homeowners, in fact, consider one a necessity in order to streamline important tasks around the house, ensuring that things are done on time. Many people also use it on a very regular basis to conveniently print pictures, create personalised stationery items, and craft decorative scrapbook pages, among the other limitless projects that a colour printer may be used for in the home.
As an alternative way to personalise and print these projects, a homeowner can make trips to the copy shop when necessary; copying files to a portable memory unit, and then figuring out the machine at the shop or trying to explain the need to the copy shop attendant. This option is far from inexpensive, and is so inconvenient that many homeowners skip the task and stick with commercially manufactured lists, cards, and calendars as well as professionally processed pictures, losing their ability to easily personalise and reproduce the documents.
The Cost of Owning a Colour Printer
Owning a colour printer may be an expense that certain homeowners are just not in the market for. A high quality printer that is designed to do all of the tasks a household may regular require of it can be expensive. On the other hand, there are a large assortment of colour printers marketed for home use that are very reasonably priced. These printers may represent a good bargain for many of the casual use purposes of many homeowners but may not do quite enough for those who intend to really put the printer to work for them. This is especially true of homeowners who want to regularly print colour images, which require a high quality printer and a large volume of ink and other consumables. When all of the consumables the printer requires on a regular basis are calculated into the mix, many of these inexpensive home printers may turn out to be a rather expensive option after all.
What are Consumables?
When speaking about printers, consumables are products such as paper, ink, toner, and cleaning supplies that it may need on a regular basis. These are the items that the printer uses, or consumes, and they are not part of the original purchase (although, most printers come with at least a small amount of ink). Many first time printer owners are surprised by how fast it goes through a supply of consumables, not having calculated these into the budget.
Without looking at the on screen information sent from the printer, it is not easy to see how much ink the printer is consuming. Because it is not easily visible, it may be something that the consumer forgets to consider when calculating the investment of using a printer, thus being surprised when so much of it is gone so quickly. Paper, on the other hand, is something that the consumer can readily see the printer using.
One of the main ways to save on the cost of consumables on a consistent basis and over the life of the printer is to compare printers based on how much they are known to consume before making a purchasing decision. For the homeowner who wants a printer to do basic print jobs around the house and always be ready for action, this factor should be a prime concern when checking out the ratings and reviews that are available on a number of websites across the Internet and elsewhere. In general, a colour printer can go through a large amount of consumables in a quick time without the homeowner realising it. It is quite common, in fact, for a new printer to run out of ink within the first month or even week of printing, leaving the consumer frustrated with the purchase, and scratching their head, wondering about ways to save on ink and paper when printing.
Ways to Use Colour Printer around the Home
A colour printer is an investment, so it is important to understand the ways that you may use it before purchasing. The following chart lists some of the many ways a colour printer may be used around the house, and the additional consumables that should be considered before purchasing a colour printer specifically for that purpose.
| Printing Project | Necessary Consumables |
| --- | --- |
| Colour Photos | Requires substantial amount of colour ink; special photo printing paper |
| Calendars | Colour ink (may be only black and white); standard printing paper |
| Printing Recipes | If it includes colour images, substantial ink use; often printed on cardstock; may use standard printing paper. |
| Greeting Cards | Can consume a substantial amount of colour ink; requires cardstock for quality results |
| Project and Chore Lists | Minimal amount of ink; standard printing paper |
| Shopping List | Minimal amount of ink; standard printing paper |
Clearly, many of these uses require only minimal amounts of consumables and can be very beneficial to the functioning of the household. Other uses require a much greater amount of consumables and the homeowner would be wise to research the printer that best suits their needs before purchasing. Technology changes regularly, so this research helps the consumer make a choice based on current data. Some manufacturers, such as HP and Canon, have a reputation for designing home printers that are exceptional at printing images in colour or black-and-white, and of focusing on minimising the printers consumption of ink and paper.
Deciding If a Colour Printer is Right for You
Owning a colour printer is not just about the initial purchase price. Choosing whether to invest in one involves determining how your family may put it to use and how it can help with the productivity in the home. Most of the quality printers on the market today are able to handle the majority of the projects a typical household requires with ease. In many instances, owning one can increase the productivity of the household without costing the family a large investment.
However, special care should be taken when purchasing a printer for the purpose of printing pictures and other images at home. While printing pictures at home may seem convenient, many consumers are not pleased with the outcome if the printer, ink, and paper were not designed specifically for printing quality colour images. For this reason, if printing pictures is important for the family, great care should be taken in choosing a colour printer that does this well. The same is true for a family who wants to use the home printer for greeting cards and other correspondences. For both of these types of uses, the consumer should weigh the price of the printer and the consumables against the cost of having the printing done elsewhere.
Buying a Colour Printer on eBay
For the consumer who has determined that investing in a colour printer is the right choice for their household, there are many different places to shop for one. After doing the necessary research to determine the best printer to suit the needs of the family, the consumer can find most of the current brands and models available at the majority of office supply stores and electronic stores. The printer consumables are generally available at these places also, but most people are looking for a bargain when it comes to consumables and even the printer itself.
eBay is a great place to shop for the consumer who is not only in the market for a bargain, but who also enjoys choosing from among the very wide assortment of colour printers available by virtually every manufacturer. eBay sellers are known for bargain prices and huge selections. When shopping on eBay for a colour printer, be sure to determine its condition, whether new or used, and if used, determine if it is in good working order. This information is typically stated on the items description, and can help the consumer make an informed decision.
Conclusion
Many homeowners run into the dilemma of needing to print items on a regular basis and wonder if owning a colour printer for the home is a wise investment. Determining that requires understanding how the printer may be used by the household, the amount of consumables those kind of printing jobs may require, and if the budget can really support the kind of printing jobs the homeowner expects on a regular basis. There are many good reasons for owning a colour printer. It can help the household become more productive and more creative, allowing them to create necessary household lists and personalised greeting cards, among other things.
A quality colour printer that can print the kind of items the homeowner has in mind, such as photographs and colour images, may cost more than the consumer originally bargain for when ink and paper are calculated into the overall cost. Because some of the projects that are routinely done using a colour printer can consume a large amount of these consumables, it is wise for the homeowner to budget for these when determining whether to make this investment. In many ways, a colour printer can increase the productivity of the household and thus, represents a good investment.