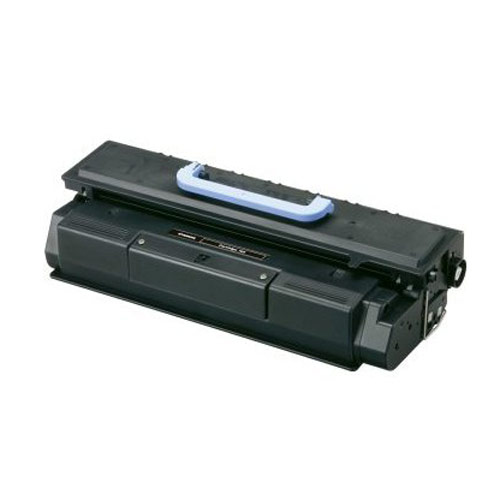 Purchasing toner cartridges for home or business usage can be a major expense. Prices vary greatly depending on the device in which the cartridge will be used. Recycled toner cartridges can reduce the expense when compared to buying new cartridges that are produced by the device manufacturer. Some consumers are hesitant to purchase recycled toner cartridges, citing concerns over the quality and dependability of recycled toner cartridges as reasons for instead opting for original equipment manufacturer (OEM) cartridges.
Consumers benefit greatly by taking the time to understand the process by which used cartridges are recycled. Knowing what to look for in a recycled toner cartridge also helps buyers make an informed purchase decision. One can purchase a recycled toner cartridge at a variety of stores including office supply stores and computer stores. Retailers offering recycled printer ink cartridges will often sell recycled toner cartridges as well. Buyers who prefer to shop online can find a large selection of recycled toner cartridges available from sellers on eBay's online marketplace.
How Toner Cartridges are Recycled
There are a number of different methods of recycling toner cartridges, from do-it-yourself kits to factory recycling programmes. The recycling process varies by vendor, as does the quality of the end product. The following list of methods explains the recycling options that are available.
Do-it-Yourself Cartridge Recycling
There are a number of do-it-yourself toner refill kits on the market and the procedure is similar for most models of toner cartridges. Some cartridges have a hole where the factory added toner; do-it-yourself instructions show how to locate and access that hole. Refill kits often come with funnels or funnel-shaped dispensers on the toner bottle to assist in pouring the toner into the cartridge. Some cartridges, however, are sealed from the factory and have no access hole. Drilling a hole in the cartridge is not recommended, as it produces plastic shavings that could damage the operation of the cartridge; rather, one opens the toner refill hole with a heating iron that melts the plastic. After refilling, the melted hole is sealed with foil tape or other products provided in the toner refill kit. Toner refill tools are available for purchase, usually at moderate prices, and can be reused on hundreds of cartridges.
Independent Recyclers
Depending on the business model of the independent recycler, the process varies. Some local toner refill services use the same methods as the do-it-yourself refill kits. These cartridges are no different than if the process was done at home or at an office; the buyer is simply paying someone else to perform the service for the convenience of not having to fiddle with creating holes, pouring toner, and resealing the cartridge. Retailers can purchase third-party recycled cartridges that may or may not have gone through a detailed recycle process. There is a difference in quality from factory recycled cartridges but there is also a corresponding price difference as well. Some cartridges require a reset chip to clear usage counts or restart empty cartridge's shutoff mechanisms. While reset chips are sold with refill kits, owners who are less technically astute may opt to take the cartridge to a local refill/recycle shop to have the refill and reset done by someone familiar with the process.
Factory Recycled Cartridges
The process for factory recycled cartridges is more thorough, giving the end user a truly recycled product rather than just a refilled cartridge. Factory recycled cartridges are thoroughly inspected, which is beneficial to the consumer because cracked cartridges can be hard to detect. Factory test methods determine whether the integrity of the cartridge remains intact. The cartridge's electrical components, if any, are checked for proper operation. This process involves replacing worn, loose, broken, or failing parts and giving the cartridge a thorough cleaning before adding toner to the rebuilt cartridge, resetting it, and finally testing it for proper operation. The recycled cartridge is then repackaged, boxed, and shipped to a distribution location. Factory recycling centres perform the process for the OE manufacturer, and some provide generic toner cartridges to aftermarket sellers.
Advantages and Disadvantages of Recycling Toner Cartridges
Over 300 million toner cartridges end up in landfills or incinerators every year. That calculates to roughly 570 every minute of every day, or 10 discarded toner cartridges every second. The plastic in toner cartridges can take up to 1,000 years to disintegrate. Thus, the most significant advantage to recycling toner cartridges is the benefit to the environment. The quality of print produced by recycled toner cartridges is likely the biggest concern that consumers voice about using the remanufactured components. The following chart lists the different methods of recycling, along with the advantages and disadvantages of each type of cartridge.
| Recycled Cartridge Type | Advantages | Disadvantages |
| --- | --- | --- |
| Do-it-Yourself Toner Refills | Inexpensive; supplies can be kept on hand for instant refill | Worn cartridge parts can cause quality issues; messy process to refill; may require special tools |
| Independent Recycle Refill | Cheaper than factory recycled; no tools required, no mess | Worn cartridges are still an issue; toner can leak if cartridge is not inspected for cracks |
| Factory Recycled Generic | Cheaper than OEM recycled; better quality than refill | Some generic cartridges experience fit issues on certain machines; significant price jump from refilled |
| OEM Factory Recycled | Print quality often indistinguishable from new cartridges; proper cartridge fit to the machine; can present significant savings for high volume users | While cheaper than new, still a high-priced commodity for home and small office users |
Factory recyclers will not often recycle a cartridge more than once due to wear issues with cartridge housings. A cracked cartridge that dumps toner into the interior of the printer can be very difficult to clean; it affects print quality for an extended period of time and, in the worst case, renders the printer unusable.
Popular Manufacturers with Toner Cartridge Recycle Programmes
The manufacturers of devices such as printers, fax machines, and copiers that use toner cartridges all have some type of recycling programme, whether in-house or an external one that they recommend. Some of the more popular brands have taken a unique approach to toner cartridge recycling. The list below discusses the factory toner recycling programmes for a few of the OEM cartridge brands.
Brother Toner Cartridges
Brother asks that consumers place the old toner cartridge in the box in which the replacement cartridge came and go online to print a shipping label. Shipping is free courtesy of Brother; buyers use the form on their website to produce a Royal Mail shipping label. Brother recycled toner cartridges are available for most Brother product models.
Canon
For individuals with Canon products, the company also has a webpage on which a shipping label can be printed; the site also has a link to a list of supported products that Canon accepts for recycling. Canon recycled toner cartridges are available for all products on the supported list.
Dell
Dell offers free, postage-paid recycling similar to Brother; one puts the old cartridge in the replacement packaging, visits Dell's website, and prints a shipping label. Dell also offers businesses several additional recycling options, including pallet pickup for high volume users. Dell recycled toner cartridges are available globally for Dell products and Dell users.
HP
Hewlett-Packard has one the largest recycling programmes worldwide for both supplies and computer hardware. Users are encouraged to register online in the HP Planet Partner Programme, and toner cartridge return is free. HP recycled toner cartridges meet strict requirements at the recycling plant and unusable cartridges are never introduced to a landfill; rather, all unusable components are recycled back to original raw production material.
How to Buy Recycled Toner Cartridges on eBay
Sellers on eBay offer a large selection of recycled toner cartridges in various brands from OEM recycling vendors and independent recyclers. Buyers can search through multiple listing by placing keywords such as 'toner cartridge' in any eBay search bar, and refine the search by selecting remanufactured products and specific brands to see all listings that match a specific model of printing device. Should you have a question about specific product details, click on the link to ask the seller a question; such a link is available on each product listing page.
You can buy with confidence from a specific seller by reviewing the seller's feedback rating. Previous buyers who have done business with that seller in the past leave feedback relative to their satisfaction with the sales transaction. Feedback is posted for everyone to read and evaluate the seller's commitment to providing quality products and service. Making your purchase using PayPal to fund eBay purchases assures both the buyer and the seller of a safe and secure online sales transaction and transfer of funds.
Conclusion
When it comes to recycled toner cartridges, consumers have two decisions to make: whether they are going to send used cartridges back to the manufacturer for recycling; and whether they will consider using a recycled cartridge rather than a new toner cartridge. Given that most manufacturers provide a convenient means of returning used cartridges at no cost to the end user, it makes sense to consider recycling used toner cartridges.
Each user must decide whether purchasing recycled cartridges makes sense for his or her individual needs. Refilled toner cartridges do carry the risk of wearing out and not functioning properly, which can affect the print quality. Refilled cartridges work well for draft printing, when superior quality is not critical. OEM factory recycled cartridges provide near-new quality and can save high volume users a significant amount of money over time. Understanding the variables between the different types of recycled cartridges helps consumers make the buying decisions that are best for their needs.