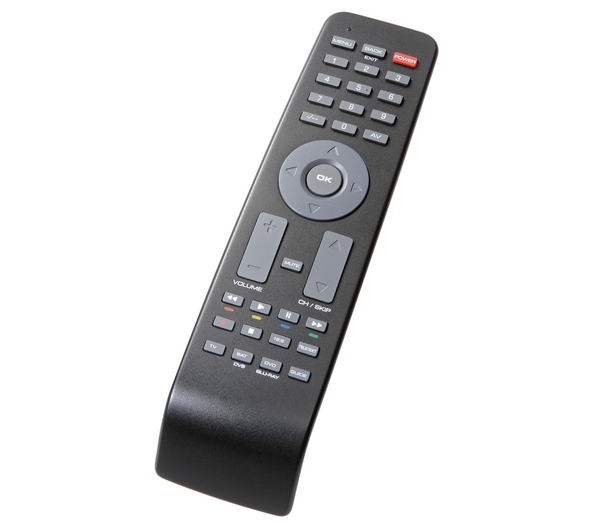 The advances in technology have meant that most households now have a collection of different devices that can be controlled by using a remote control. This can cause confusion with the need to juggle remotes for TVs, satellite TV receivers, amplifiers, Blu-ray Players and DVD recorders. It also increases the possibility that a remote control may be lost or misplaced. One solution to these problems could be to consider the purchase of a universal remote. These can be set up to control a number of different devices which makes it easier to adjust them and also means that only one remote control has to be kept safe. There is a wide choice of different universal remotes available, and many are often listed on eBay. There is a range of different issues which should be considered before deciding which universal remote to purchase.
Programming
A universal remote is set up to operate a device by entering a code into the remote. There are specific codes for each brand of a device, and each code will usually cover several different models of the device. An eBay listing will probably contain information about which devices can be programmed into the universal remote, but if the required device is not listed, then this should be checked with the seller. This is particularly important if it is an older universal remote control listed on eBay that is needed for use with newer devices.
Usability
Although it will not be possible to see a universal remote and try it before buying one from eBay, it is important to check any photographs included with the listing to try and gain some insight into the controls. A good quality universal remote will have controls that are clear and easy to understand. It is important that the remote has controls to enable the user to access sub menus for each device so that the original remote control will not be needed for any reason; otherwise, this defeats the purpose of buying a universal remote. The information given by the seller in the listing may also cover what exactly the remote can do for each device. It is also worth checking with the seller about how to actually configure the remote for each device. Ideally this should be a simple procedure that is quick and easy to understand.
Device Limit
Many universal remotes have a limit on the number of devices that they can be programmed to control. A seller should include this as part of the eBay listing if applicable, but it may be something to check with the seller just for confirmation. The obvious step to take is to simply count the number of devices that the remote will be needed for and then buy one that specifies it will cover that number. It could be advisable to look for a universal remote that will deal with a slightly larger number of devices, as this means the remote will have the capacity to deal with any future purchases that may also need to be programmed.
Batteries
If the universal remote is to undergo a significant amount of use every day, then it may be worth searching for a remote that can be powered by a rechargeable battery pack, as this may be a more cost effective option instead of continually buying batteries.
Type of Interface
There are two basic types of interface available, and choosing which one is largely a matter of personal choice.
Buttons
This is the traditional style of interface for a universal remote and the only one used by older models of remote. A button interface will be clear and easy to use and will not involve looking away from the TV and at the remote in order to operate it. When deciding whether to purchase a used universal remote with a button interface from eBay, it is important to check any photographs of the button controls that are included with the listing to ensure that the buttons are not worn and still be easily read and operated.
Touch
Universal remotes with a touch screen interface are becoming much more common. One of the main advantages of a touch screen interface is that it allows for an element of customisation, as details such as the style of icons and the placement of buttons can be altered. The +/- controls for the volume and for channels will normally still be hard buttons. The main disadvantage of a universal remote with a touch screen interface is that the user will have to look at the remote in order to operate it.
Transmission
The majority of universal remotes communicate with a device by the use of infra-red. This means that the remote must be pointed directly at that particular device in order for it to work correctly. It is worth looking at the devices that the universal remote would have to control before purchasing one in order to ascertain whether this would be a potential problem. If it looks like it could be difficult to keep the universal remote in the line of sight for some device, then it could be worth considering buying a remote that operates by using a radio frequency. This means that the universal remote would not have to be in the line of sight of a device, and the signal would even operate through floors and walls.
To Find a Universal Remote on eBay
In order to find a universal remote on eBay, it is necessary to search in the right category. This is Sound & Vision and can be found by firstly clicking the Shop By Category link on the eBay homepage and then clicking the link to See all categories. Once the Sound & Vision category has been opened, there will be a list of sub categories displayed, including one for TV & Home Audio Accessories. Opening this sub category reveals a further list of sub categories, including Remote Controls. Once this has been clicked, then a final list of sub categories will be loaded, including Universal Remote. All the universal remotes that are listed on eBay will then be displayed. The search can be further refined by indicating brand names or condition. A universal remote can also be found on eBay by searching in the search bar that is on every eBay page at the top. All that needs to be done is to type in the keywords "universal remote", and a list of them will then be displayed.
Conclusion
A universal remote can be useful, especially as there are a lot of electronic devices which all have their own individual remotes. It can simplify using devices and save confusion over having a multitude of remotes to use. Before buying a universal remote from eBay, it is important to check if it has a device limit, how it is programmed, how it is powered, what type of interface it has, and how the remote transmits a signal to the device. If any of this information is not included in the listing, then it should be checked with the seller. Also if it is already known what devices will be used with the universal remote, then it could be confirmed with the seller whether the programme codes for these devices are covered by the universal remote that they are selling. A careful check of any photographs that are included with the eBay listing will confirm the condition of the universal remote if it is being sold as used and may also give some information about the controls and whether they are complex.