Sleigh beds denote an opulent style that adds old-time glamour to a bedroom. Whether you are considering a contemporary padded fabric style or a classic wooden frame, take a look through our guide to make sure you are armed with all the pertinent pointers before buying.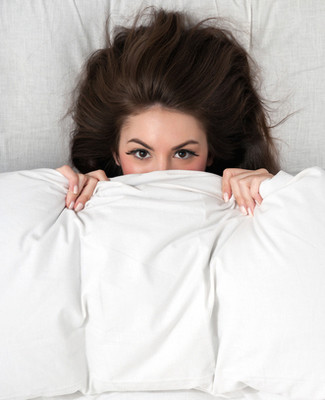 What's in your guide
Choose your material
Weight considerations
Bed size
Space needed
Designs
Children
Don't forget the TV
Drawers or trundle
Pricing
Before you buy...
The size of
sleigh beds
is considerable and they can dominate a room. Consider whether you have enough space to do justice to this dramatic style of bed. Measure up well and consider whether you can fit it in your room – let alone get it up the stairs!
Choose your materials
Sleigh beds are thought to have arisen during the French and American Empire period of the 19
th
century and were once made purely from dark woods such as mahogany and walnut. The style has endured but the materials have moved on: now they are available in pale woods, painted wood, iron, steel, aluminium, leather and various upholstered fabrics.
All materials are sturdy but have different characteristics. For example, where stained woods are used, the colour tends to collect in the pores and appears darker, while woods such as maple and cherry maintain a more constant colour.
Metal sleigh beds often have head and footboards made from separate, painted or ironwork rods, decorative metal designs or minimalist boards. They are very hard-wearing. Leather is a popular material for beds and the impressive sleigh bed is no exception. White or cream and chocolate-brown leather styles dominate.
Weight considerations
Sleigh beds are heavy and can weigh up to 150lbs. If you are buying a new bed (flat packed), build it in the room where it will be used, as turning it around or getting it up the stairs could well be impossible. New bed frames are usually fairly easy to construct, with brackets connecting the side rails to the head and footboards, and slats/metal rails spanning the frame.
A vintage or antique sleigh bed is a different kettle of fish and you will need to check whether it can be dismantled for transport and moving. If not, is your house spacious enough to accommodate the bed frame in all its glory. And don't forget if it's a traditional wooden frame it will be very heavy to lift!
Bed sizes
Sleigh beds are available in
single
, twin,
double
, queen, and
king
sizes. The main difference is in the width, which ranges from 75cm for a small single to around 220cm for king size. The bed lengths vary between 190cm to 200cm approximately.
If you are very tall think carefully about buying a sleigh bed, as you cannot remove the foot board on most designs, which may mean you end up wedged in. Older or foreign-made beds may not conform to standard dimensions so buying a mattress and bedding may prove challenging.
Space
Make sure you measure the area in which the bed will be sited, bearing in mind that the headboard will probably curve backwards and the bed will not therefore be flush with the wall. They may only be little things, but think about the layout of your room – will the footboard block your view of the TV or window, for example? Will the headboard cover the lower edge of any paintings behind the bed?
Design
Consider matching the design with your furniture, as a dominant king bed can skew the style of the entire room. Hard wood has its own individual character, while metal comes in many different styles such as classic, contemporary, industrial, elegant and more. You may need new sets of bedding and a new mattress to fit in with the overall design.
Children's sleigh beds
Children's versions are usually made of brightly coloured plastic, which is easy to assemble and clean. Railings can be fitted for very young children, and their beds will be lower to the ground so they are easier to climb in and less hurty to fall out of. You can even buy cots with sleigh bed-style boards.
Don't forget the TV!
Sleigh beds boasting televisions that retract downwards into the footboard are now fairly commonplace. But some also include screens with interchangeable imagery in the headboard, lighting with a fader mechanism, and speakers. Roll tops and bottoms are also common, although the extent of these varies between styles, models and eras.
Drawers vs trundle
Head and foot boards provide a natural stability to sleigh beds, allow for drawers to be incorporated underneath. If drawers are not needed then consider buying a sleigh bed with a trundle; the drawers are substituted with another bed that slides out, perfect for guests or children's sleepovers.
Pricing
Price will depend on materials, size and manufacturing, but you can expect to pay anywhere between £250 and several thousand pounds for a sleigh bed (mattresses may be extra). Delivery costs also need to be factored into your overall outlay. Beds made from antique carved mahogany, for example, will be more costly than a contemporary model.
Tread carefully when buying a second-hand sleigh bed and consider asking if you can see the piece before you commit to buying it. Look for cracks in the wood and rust on any metal fixings. At the very least ask for more photographs that show the underneath of the bed too.