Your weight is a hugely important part of your overall health. Anyone who has lost a few pounds will know just how much better you feel when you're closer to your target weight. The problem with the
scales
used to measure weight is that they're a blunt instrument. While they give you the basic facts, they don't do much to help with motivation.
The idea of smart scales is that they can monitor more about you than just your weight and present information in a much more logical manner. This all helps and, if you like a challenge, smart scales also give you the chance to turn weight loss into a game of sorts, making it that much easier to reach your goal.
In this guide, Expert Reviews contributing editor Ian Morris examines the main features of smart scales and explains what to look for.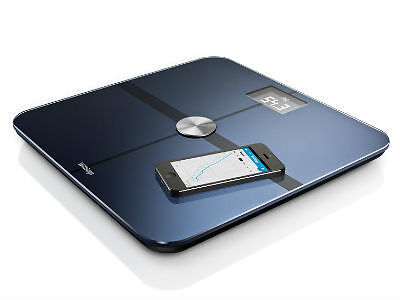 Track your progress
The most important feature for smart scales is the ability to track your weight over time. With
traditional scales
, you have to make a note of what you weigh each day and that's easily overlooked.
With smart scales, every measurement is tracked and made available to either an online service or your smartphone. Are you one of several people in the house? No problem, as most smart scales can track the weight of everyone individually. We'd say this is a key feature, so avoid scales that don't have this.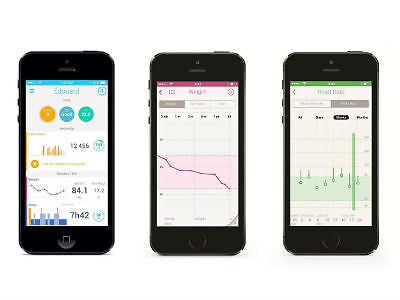 Add a caption
Useful apps for your smartphone
Click to edit caption
Apps help you monitor trends
You'll also want to make sure your new smart scales have a smartphone app to back them up. Apps are useful, because they allow you to add to the data from your scale, monitor what you eat, and track how much walking, running and cycling you do.
This helps build up a picture of what does and doesn't help you lose weight, from what you eat to the difference between a 20-minute run and a 20-minute cycle. On the downside, apps require you to maintain them to be effective, so make sure you stay up to date with adding foods and exercise.
Aside from all that, an app will also let you keep a copy of your progress with you at all times. If you're in a weight-loss programme, or speaking to your doctor about your health, then this might be really helpful, too.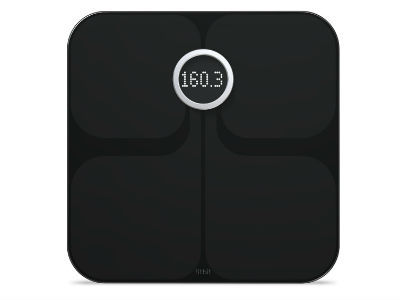 Extra monitoring
The
Withings Smart Body Analyzer
monitors several extra things that are rather cool. It's able to keep an eye on the air quality in the room in which it's installed, measure your body fat and monitor your heart rate when you're standing on it.
Fitbit's Aria
has fewer extras, but can still monitor your body mass index (BMI) and weight trends. It also syncs wirelessly with the cloud and allows you to access your data on the move via an app. It can also be partnered by some of Fitbit's other hardware, like sleep monitoring and exercise trackers.
Welcome to the new world of connected devices
Health is a priority for all mobile companies now, with Google, Apple, Samsung and LG all throwing themselves behind body monitoring. Apple and Google are interesting because they want to build hubs that can take data from all of your health devices to build a complete picture of you. Smart scales will help with this and will work with exercise trackers to see what you did one week that helped you lose more weight than in another.
Samsung also allows you to tie third-party devices into its S Health health-monitoring app, so along with your choice of activity tracker, your smart scales can give your phone information in near real-time. It's the speed, and automation that make these devices far more likely to succeed than the old, manual, way of doing things.
All of this means you have to think less and can get on with eating well, exercising more and enjoying the results when you step on your new smart scales.