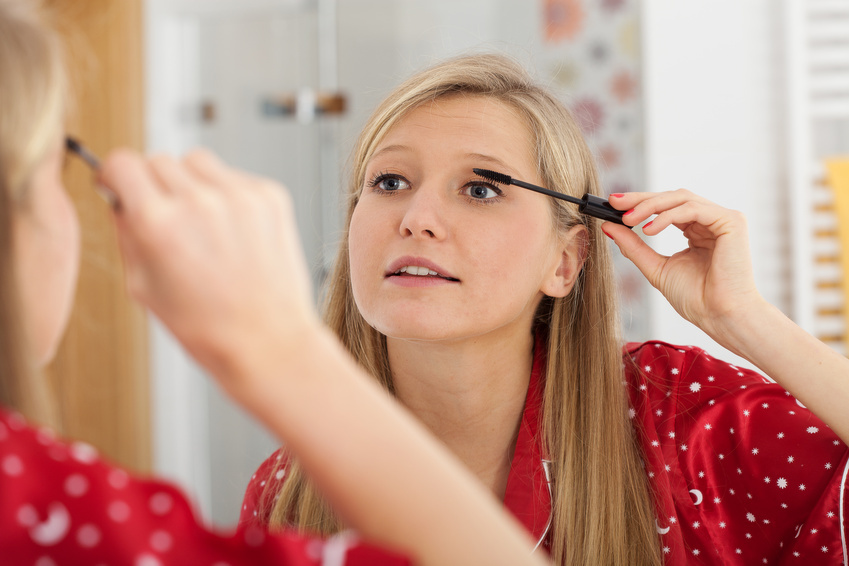 Mascara is one of those everyday make-up items that many women could not do without. The product has a big job to do. It must curl the lashes and darken them, last throughout the day, and accentuate the eyes. Smashbox has numerous mascara products tasked with specific duties. Swimmers would benefit from the waterproof products, while those who want maximum volume should use the primer before applying mascara. Learn about Smashbox mascara types to choose the right product for your make-up kit.
Smashbox Full Exposure Mascara
The Smashbox Full Exposure mascara creates volume and curls lashes through a formula that includes lengthening fibres. It grabs hold of the longest lashes and lengthens them while also helping them maintain their curl. The mascara formula does not clump or flake like so many other dreaded liquid mascara do.
Smashbox Full Exposure Waterproof Mascara
The trouble with regular mascara is that it comes off when it comes in contact with water. Not only is this a beauty disaster, but the liquid easily runs in the eyes and causes irritation. But Smashbox has a solution in the form of the waterproof version of the Full Exposure line of mascara. The waterproof mascara has the same volumizing and lengthening formula as the regular mascara, but it resists moisture for up to 10 hours. Waterproof mascara does have its drawbacks, though. It is much harder to take off because regular water does not do the trick. Smashbox recommends using their It's a Wrap waterproof make-up remover to remove the Smashbox waterproof mascara.
Smashbox Layer Lash Primer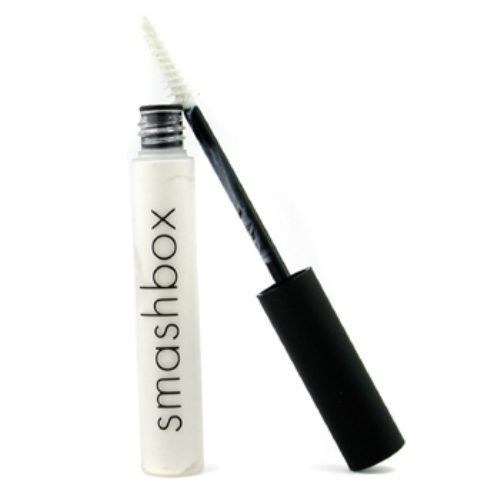 Applying eyelash primer before the mascara volumizes your lashes so that they appear thicker when you apply the regular mascara. The primer is white so you cannot use it on its own. The formula of the Layer Lash Primer from Smashbox includes a conditioning treatment that strengthens the lashes. To use primer, apply a layer to your lashes and then immediately put on the regular mascara over the top before the Lash Primer dries.
Smashbox Photo Op Eye Brightening Mascara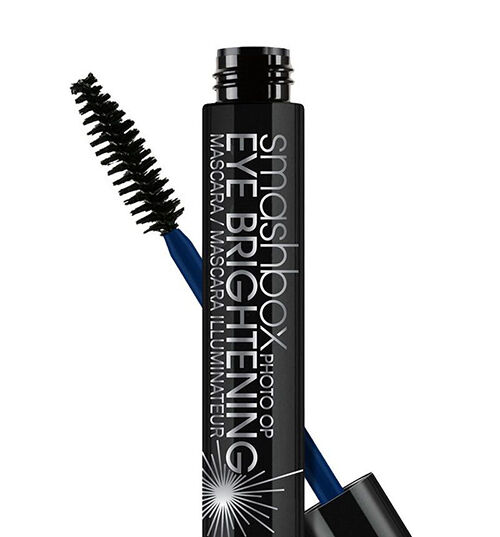 Most mascara types are just a flat black or brown colour, but the Smashbox Photo Op Eye Brightening Mascara is all about dimension. The formula includes a blend of micas, titanium, and blue pigments that brighten up the lashes and make your eyes appear brighter. The mascara instantly curls the lashes, and it is smudge-proof and flake-proof.