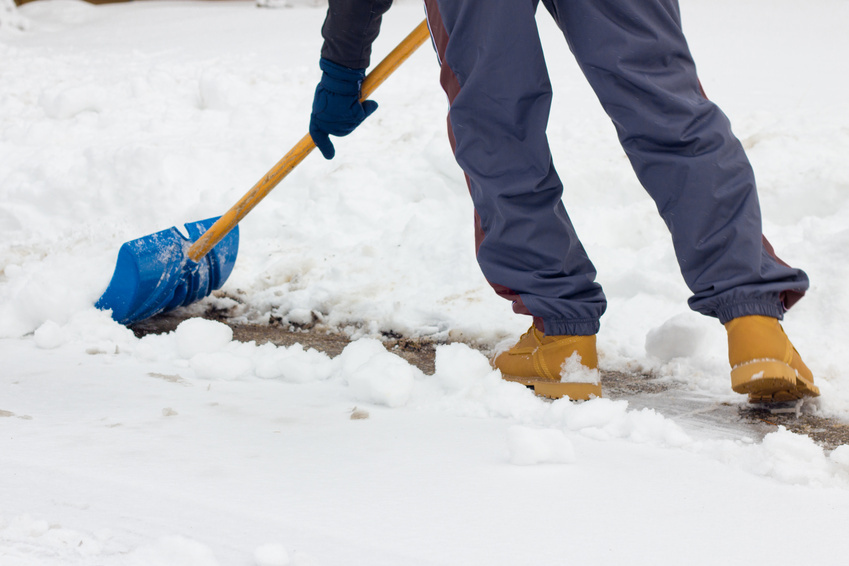 Sheepskin, leather, and suede are common materials used to make winter boots. Rubber and faux-fur are equally abundant. When buying snow boots, it is important to know the advantages and disadvantages to the boots' material as well as the styles available.
Sheepskin Snow Boots

Sheepskin is most often used for fashion boots like Ugg Boots. The material has its advantages; for example, genuine sheepskin is soft and insulates well. The exterior of the boot should be waterproof to prevent getting the sheepskin wet. If it becomes wet, it can take a long time to dry and eventually develop an odour. Many people keep sheepskin snow boots as indoor fashion rather than accessories with which to brave a blizzard.
Leather Snow Boots

All leather is not equal, but full-grain leather is generally considered a high quality leather that lasts. It is essentially waterproof once treated, despite being a fairly breathable material. Leather boots are ideal for stomping around in all kinds of slush, and the wearer does not have to worry about moisture soaking through to the interior.
Rubber Snow Boots
Most people are familiar with rubber rain boots, but rubber snow boots follow the same concept. Snow boots with rubber uppers are waterproof, highly durable, and quick-drying. Nearly all snow boots have rubber bottoms because rubber is slip resistant and absorbs shock well. A disadvantage to rubber is its weight. Fortunately, because of its waterproof nature, wearers can pair rubber snow boots with thick boot socks without worry of the socks getting wet.
Suede Snow Boots
Like sheepskin snow boots, suede snow boots are generally limited to the fashion world. They can be worn outdoors, but they are usually water-resistant at best. Wearers can treat their suede snow boots with waterproofing agents every so often to improve water resistance, though the boots will never become fully waterproof. Unfortunately, despite the popularity of suede snow boots, this material is not ideal to wear in heavy snow. If the ground has just a few centimeters of snow, and the suede boots have a rubber sole, then wearers can usually wear them outdoors without getting wet.
Faux Fur Snow Boots
Faux fur is often used to line snow boots. Its benefits include extra warmth and the ability to keep snow and ice out of the boot by making the boot fit more snugly. The exterior of the snow boot can be made of any material, like rubber, genuine leather, or suede. Some people prefer faux fur paired with rubber or faux leather because the product is animal-free. Faux fur is also synthetic and might be faster to dry than real fur, in addition to being more affordable.