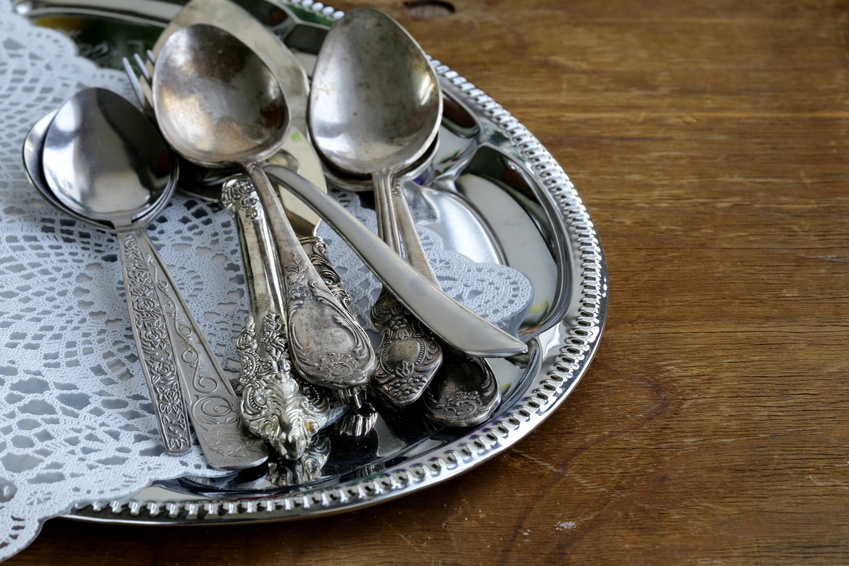 In medieval times, silver spoons represented wealth and status. Solid silver spoons are excellent gifts and keepsakes that many families hand down from generation to generation. When choosing solid silver spoons, buyers should learn about their styles, markings, and how to keep them in good condition.
18th-Century Solid Silver Spoons

Solid silver spoons from the 18th century are typically single, decorative items with several functions. Solid silver mustard spoons allow people to serve condiments with style. Silver tea caddy spoons have a wide array of designs, including styles that look like shells. Moustache spoons have a special design that helps men to avoid getting soup in their facial hair while eating. Early 18th century cutlery features a noticeable rat tail that extends to the bowl of the spoon.
19th-Century Solid Silver Spoons
Silver spoons from the 19th century are often part of larger matching sets. Victorian silver has elaborate designs on the handles, featuring intricately carved flowers and vines. Common spoons of the period include the sauce ladle for serving guests. Sugar sifter spoons often come as part of a tea set. In the 19th century, spoon handles became more decorative with patterns on the edges of the handles to represent kings and queens.
Caring for Solid Silver Spoons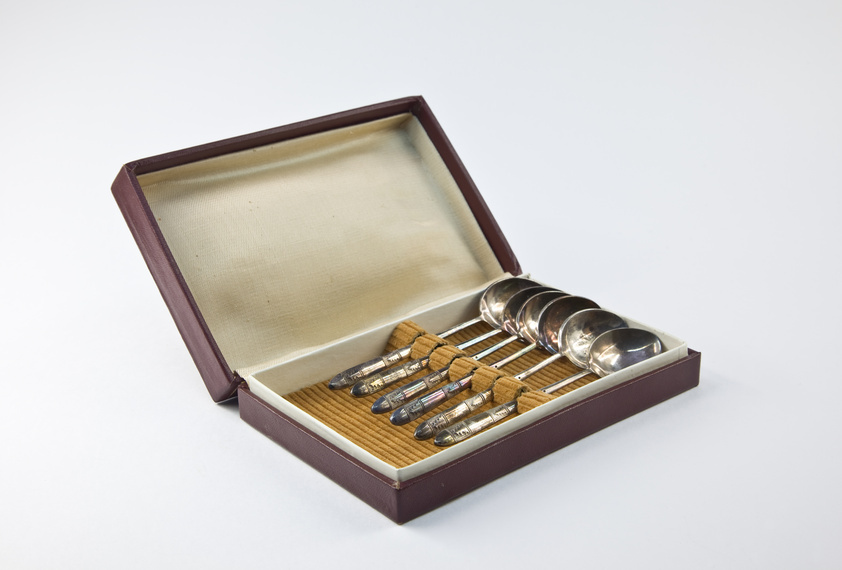 Sterling silver features the hallmark of a lion passant, while Britannia silver has a figure of Britannia holding a spear and a shield. Solid silver spoons require more care than cutlery made from other materials. To keep the metal from tarnishing, it must be cleaned and polished regularly. However, silver is very soft and scratches easily, so buyers should always use soft cloths and non-abrasive cleaners. Gently wash solid silver spoons in warm soapy water and then dry them thoroughly. Apply a silver polish to make the metal sparkle. Store solid silver spoons in an air-tight container with a soft lining. Remove the spoons from storage periodically to dust them in order to maintain a shiny finish.