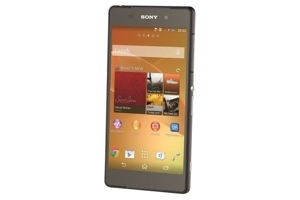 eBay loves:
Waterproof body, large screen, plenty of power, slow-motion camera mode
Watch out for:
You have to manually enable the camera's high-resolution camera mode
RRP:
£535
Sony's Xperia range of Android smartphones have always been some of the most desirable and the
Xperia Z2
is the best yet. If you're looking for a high-end mobile phone with excellent build quality, you've come to the right place — as David Ludlow, editor of Expert Reviews, explains.
There's no doubting that the
Sony Xperia Z2
is one of the best-made phones that you can buy. With a neat aluminium frame and a glass rear panel, it has a reassuringly-expensive feel.
At just 8.2mm thick and weighing 163g, the
Xperia Z2
is both lighter and thinner than the Z1. That's even more impressive when you factor in that the Z2 has a larger battery and a bigger screen.
Despite being thin and light, this is one of the toughest smartphones that you can buy. Thanks to the plastic flaps that securely hide the microSD, micro SIM card and micro USB ports, the Xperia Z2 is also waterproof to a depth of 1.5m. You wouldn't want to go swimming with it, but drop it in a sink or a drink and it will be fine.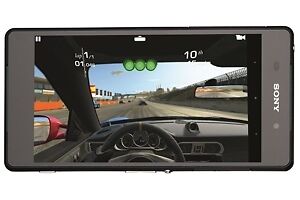 It's the display that will grab your attention on any smartphone and the Xperia Z2's doesn't disappoint. Measuring 5.2 inches on the diagonal, it's one of the largest smartphone screens, although the slim size and low weight help counter this.

The Full HD resolution of 1920 x 1080 equates to 423 pixels per inch (PPI), meaning that everything on-screen looks super-sharp. Sony has used a high-quality IPS LCD screen, which displays bright, accurate colours and it's bright enough to use in sunlight.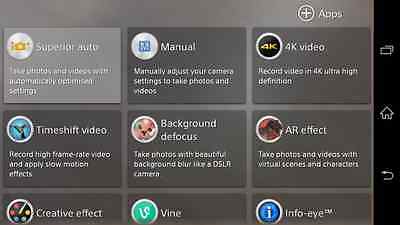 Sony has put one of the best cameras in the
Xperia Z2
, with a 20.7-megapixel sensor. By default, the camera produces 8-megapixel shots, which are smaller and easier to share online, but you can override this if you want the full quality. In both modes, we found that colours were incredibly bright and vibrant, although detail trails off into the background of the shot.
The new trick up the sleeve of the camera is its slow motion video mode, called Timeshift. This records footage at 120fps and lets you select the section that you want to play back at one-quarter speed. The effect is brilliant, letting you show off fast-moving scenes in a different way.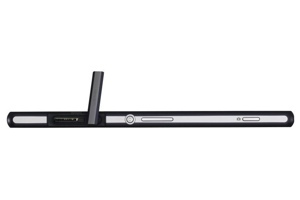 As we'd expect from a high-end smartphone, the
Xperia Z2
has a 2.3GHz quad-core Snapdragon 801 processor. It's very quick, happily managing the Android operating system with ease.
Graphics performance is even better, thanks to the Adreno 330 GPU. This can cope easily with any of the current crop of games and any that will be released in the near future. Even better, the phone comes with the Sony PlayStation Mobile app, so you can download and play games from the Sony Entertainment Network. And if you don't fancy tapping away on the screen, you can use a PlayStation Dualshock 3 controller instead.
One of the biggest complaints about modern smartphones is that they don't last very long on a charge. The Xperia Z2 goes a long way to redress that balance with a huge 3,200mAh battery. This meant that the phone managed to play a video continuously for almost 17 hours, making it one of the longest-lasting smartphones.

Storage
Sony ships the phone with 16GB of storage onboard. This isn't that much, but don't panic — a microSD card slot gives you room to expand. With compatible memory cards now very cheap, you can easily upgrade your phone without having to break the bank.

Operating system
Android 4.4 KitKat runs on the Xperia Z2. It's the latest version of the operating system and the best-one yet. Thanks to the phone's powerful hardware, Android runs beautifully smoothly. Menu animations are super fast and there's no judder or slow-down when swiping between home screens.

Conclusion
An improvement over last year's Xperia Z1, the Z2 is a beautiful and powerful smartphone. If you're looking for a big-screen Android handset with plenty of battery life, this is a great choice and the fact it's waterproof is the icing on the cake.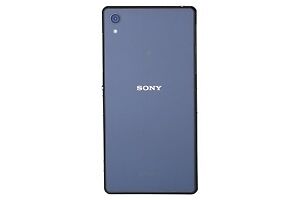 Add a caption
Rear view of the Sony Xperia Z2
Click to edit caption

Display size: 5.2in
Resolution: 1920 x 1080
Phone size and weight: 147 x 73 x 8.2mm, 163g
Built in memory: 16GB
Memory upgrade option: microSD card slot
Digital camera resolution: 20.7-megapixels